My old 86 GL headlights are getting kinda yellowish, dim. Checked the volts at the headlights....11.3 hmm. (my battery is at 14.2 engine running)
So I decided I needed more lvoltage to them, and actually had time to make up this relay circuit for my headlights.
2 relays supply the positive voltage (one per side)
And the other 2 each control Grounding for either high or low. This ties the bulbs together downstream of the load, mimicing the stock grounding through the column switch. This retains the "backfeed backup" where if one bulbs relay or fuse blows, it will still glow dimly, keeping you technically with 2 headlights.
I figured this would get me ready to install some brighter bulbs in the future, without overloading the almost 30 year old wiring.
Anyhow..here it is.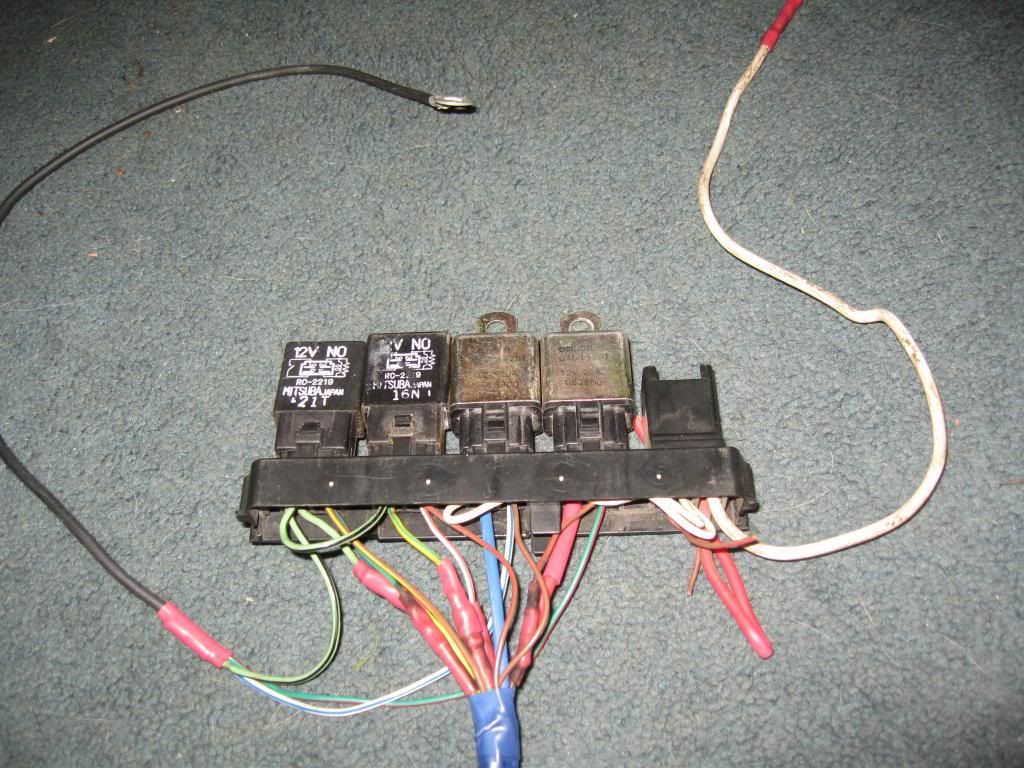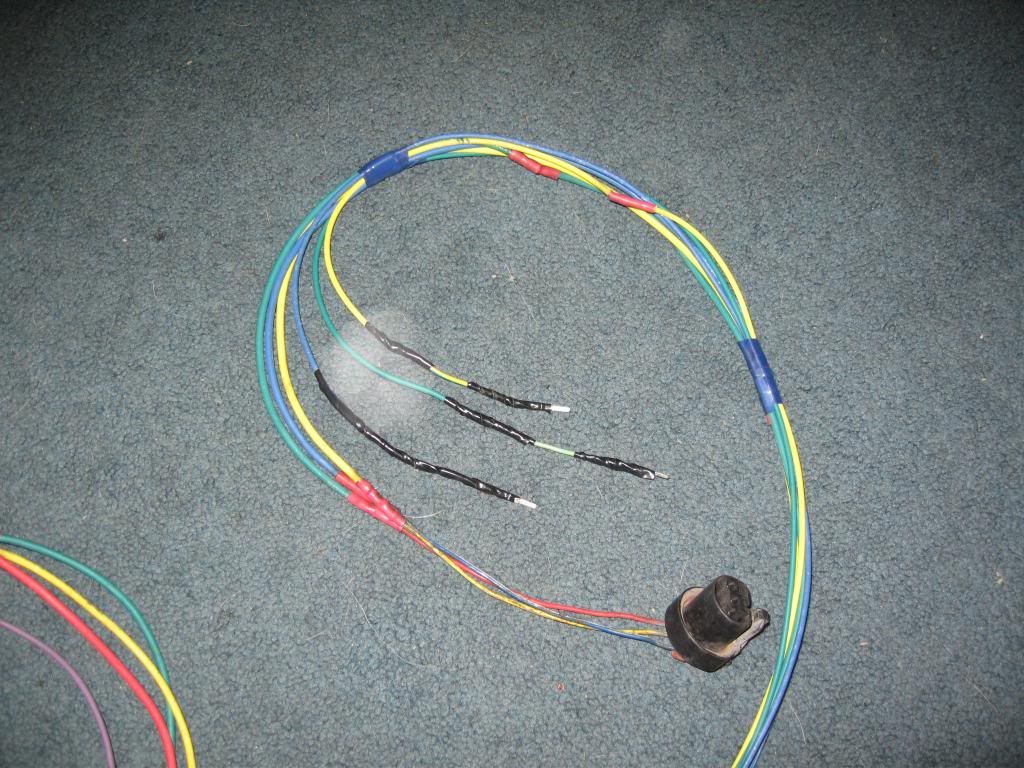 The before:
And the After: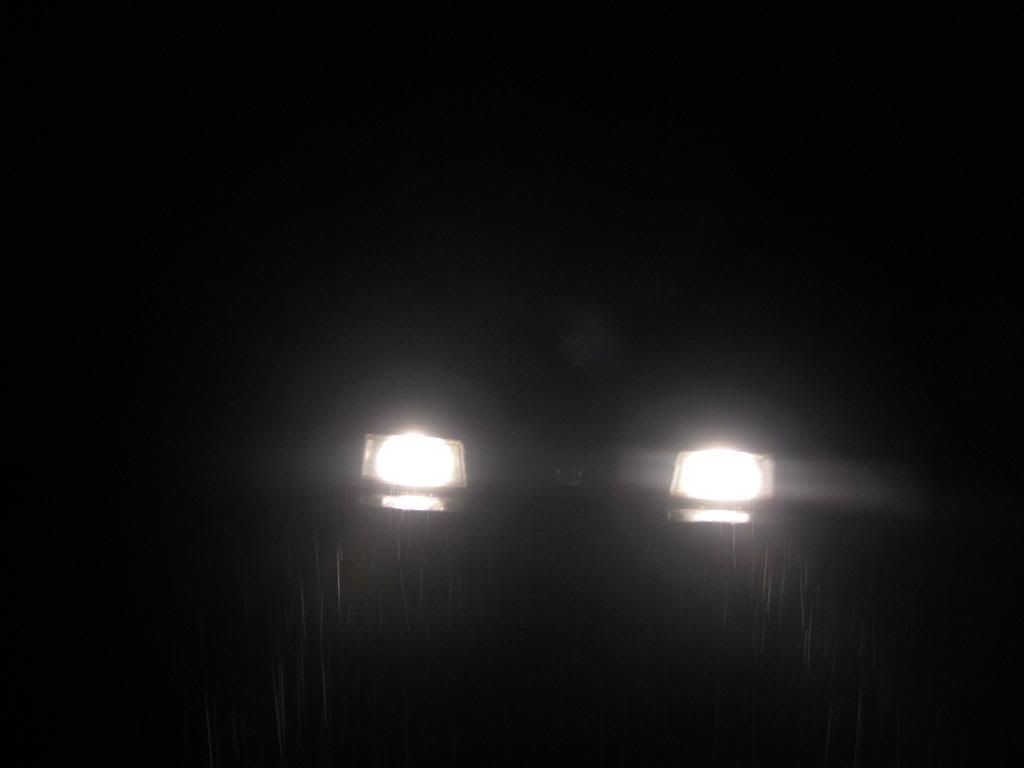 A bit hard to see the difference, but you can tell by the extra glare in the photo there is a difference.
The night I installed them, I went to the city (Portland) for a show, and a few people flashed brights at me. I flashed mine back to show them I was on low beam already (yes, they are properly adjusted) So, I guess it worked. Now I know what those obnoxious Audi drivers feel like.