My brother was driving, and the engine stalled, he was in the middle of a sharper corner on a mountain road, with out the power steering he wasnt able to keep it in his lane, and went across into oncoming traffic and had a large ford f350 drive up and over the hood and windshield. It crushed the dash and steering coulomb onto his knees. He is lucky to be alive with just knee and leg issues. We are very thankful that the subaru kept him alive, the air bag did deploy.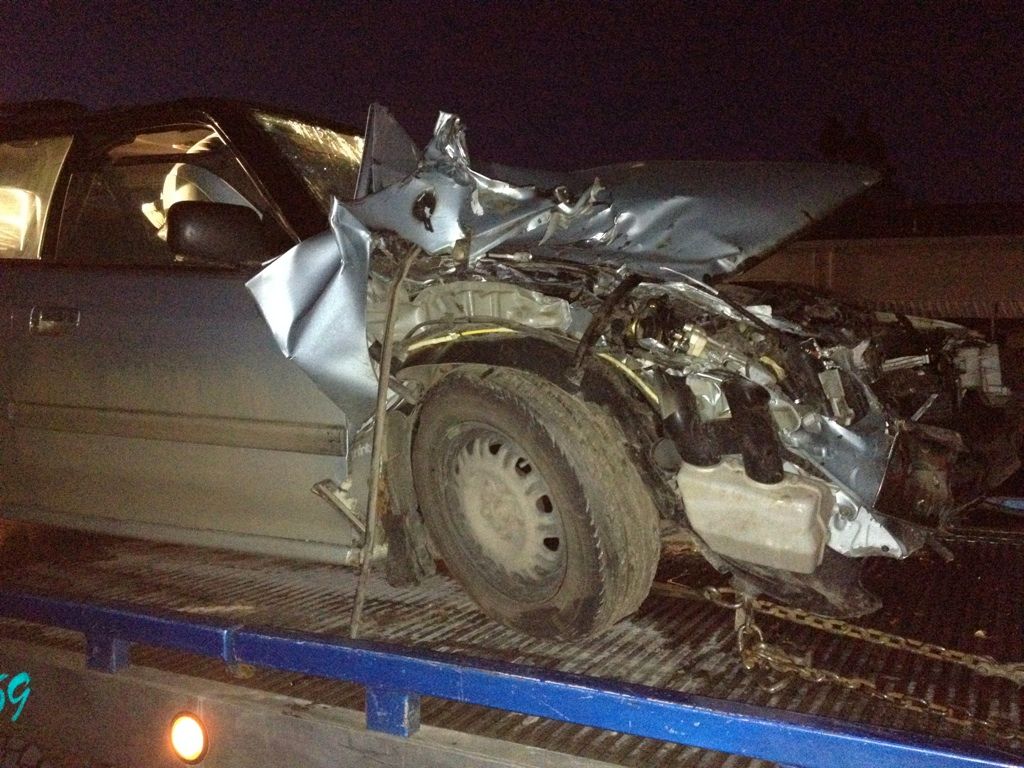 By the pictures it doesnt look like the motor, would be savable, do any of you guys think other wise.
Edited by coolskaterkid, 05 February 2013 - 11:51 PM.