While attempting to replace the worn contacts in my Denso starter I shattered the red plastic plate that the contacts sit on. Its this red plate here (borrowed picture):
: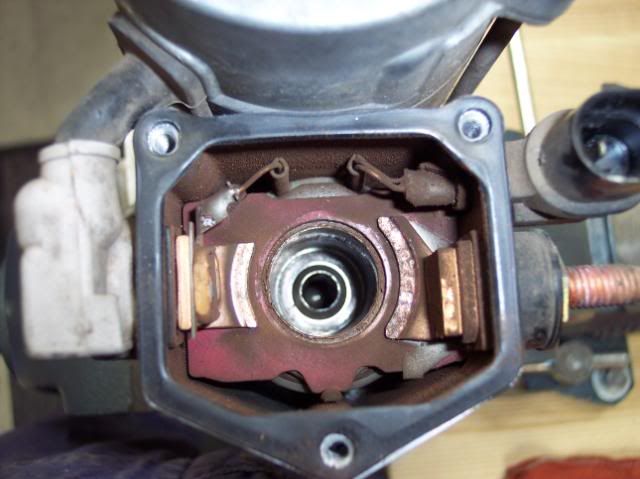 I believe this happened when removing the battery cable from the starter. The cable twisted instead of the nut holding it in place. The nut was binded to copper bolt, which spun the copper contact, therefore shattering the brittle red plastic plate.
Anyways, does anyone know if the plastic piece is replaceable? I can't find it on any part lists and my dealership doesn't sell it. Also, would the starter still be functional without it? I'd hate to have to buy a new starter because of a stupid piece of plastic. Thanks!