Thanks to "Board junkie," I had a D/R tranny follow me home today.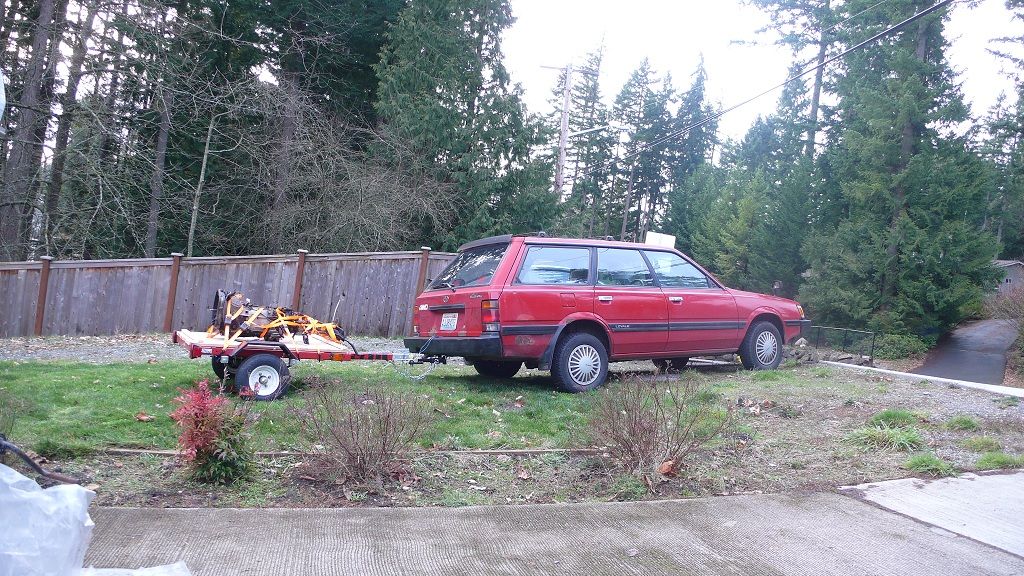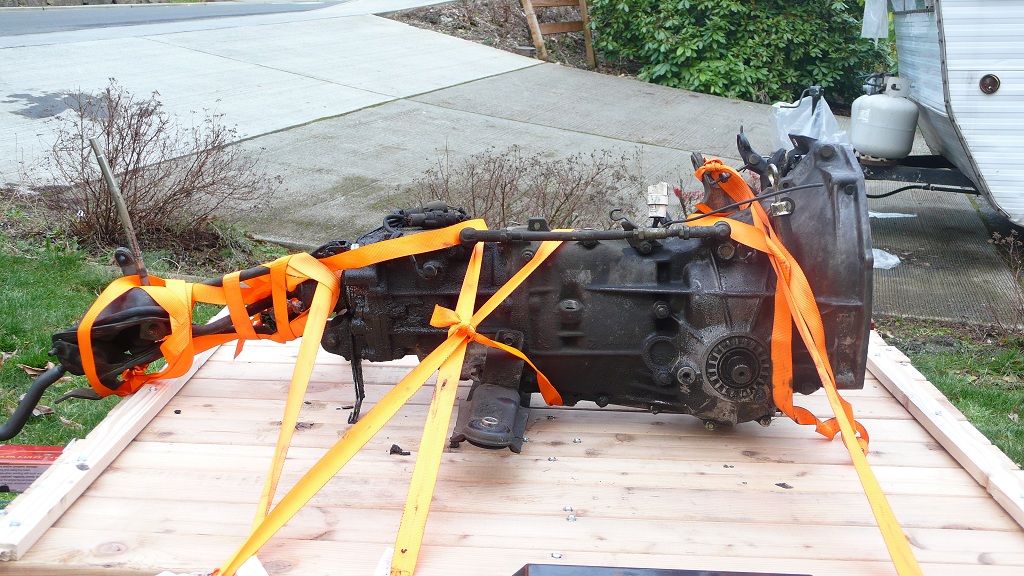 Sorry about my tie downs being in the way, haha. I need to wait for a family member to get home before I can move it off the trailer. But yeah, so this is gonna be my new project. The main reason why I'm doing the swap is because I need a new clutch, so I figured I'd put a dual range in there while I'm dropping the transmission.
Now, the thing is, it's gonna be a couple weeks before I can actually put the transmission in. I need to save up the money for a new clutch kit, and 4WD clutch kits aren't cheap.

Until then, I would like some more information on both the tranny swap, and the clutch installation.
First, questions about the tranny swap. I've done a bit of research, and the best I can find is, "It's a direct bolt in swap." That's great, but it doesn't tell me what I'm doing. I would like a step-by-step guide (preferably with pictures) that tells/shows what bolts to take out, where, etc. It does look pretty straight forward though. It seems like this: drain gear oil; undo the six bolts connecting the bell housing to the engine; take out the starter motor; disconnect the clutch cable; detach the tranny cross member underneath; take out the drive shaft; disconnect wires/hoses; take off interior trim pieces; maneuver tranny out of car. Then the reverse for installation. Correct me if I'm wrong, but that what it seems like needs to be done.
Also, I'm wondering how easy/difficult this is to do with the engine IN. I have no intention of pulling my engine. I couldn't anyways as I don't have the tools. Again, it does look pretty straight forward to do; it'd just be a tight fit with the engine there.
Oh, speaking of tools, any tools that you recommend for doing the swap? Would it be worth it save up and get an air impact wrench? I have nothing more than basic hand tools, the car's scissor jack, and jack stands. I remember trying to pull a tranny from a junkyard car, and I couldn't due to a nut/bolt being torqued too much. Even my breaker bar didn't help.
I think that's all I have to ask about the swap for now. If I think of any other questions, I'll speak up.
Onto the clutch replacement. Well, I have no idea what I'm doing, haha. I have not ever researched how to replace a clutch, so I don't even know what to ask. I'll probably look it up soon, but I would love any advice on how to do a clutch replacement. When I do more research, I'll be sure to ask more questions about it.
I think that's it for right now. As a heads-up, I am very photogenic, so I will be posting a large number of pictures in this thread, and I hope you guys do too. Like they say, a picture is worth a thousand words. A picture showing me how something is hooked up, or where a part goes, helps me 100 times more than just over text.