funny i started on this board with a silver EA82 sedan, 5MT DR ( hence the unimaginative name). After an eventful life, commuting 12hrs one way and cruising the backcountry, that car got called for a bogus inspection, and was retired.
So i picked up a 90 legacy auto with blown airbags. paid ivan to fix it up 4 years ago, then and drove it for 150 000km . until i finally abused it into a blown headgasket.
which leads to...
seeing a silver GL sedan being a lawn ornament on hwy 6. cold calling the place to meet the owner, who was in a generous mood. he took my #, then called me back 2 weeks later to say i could have it for free. its also a 5MT DR.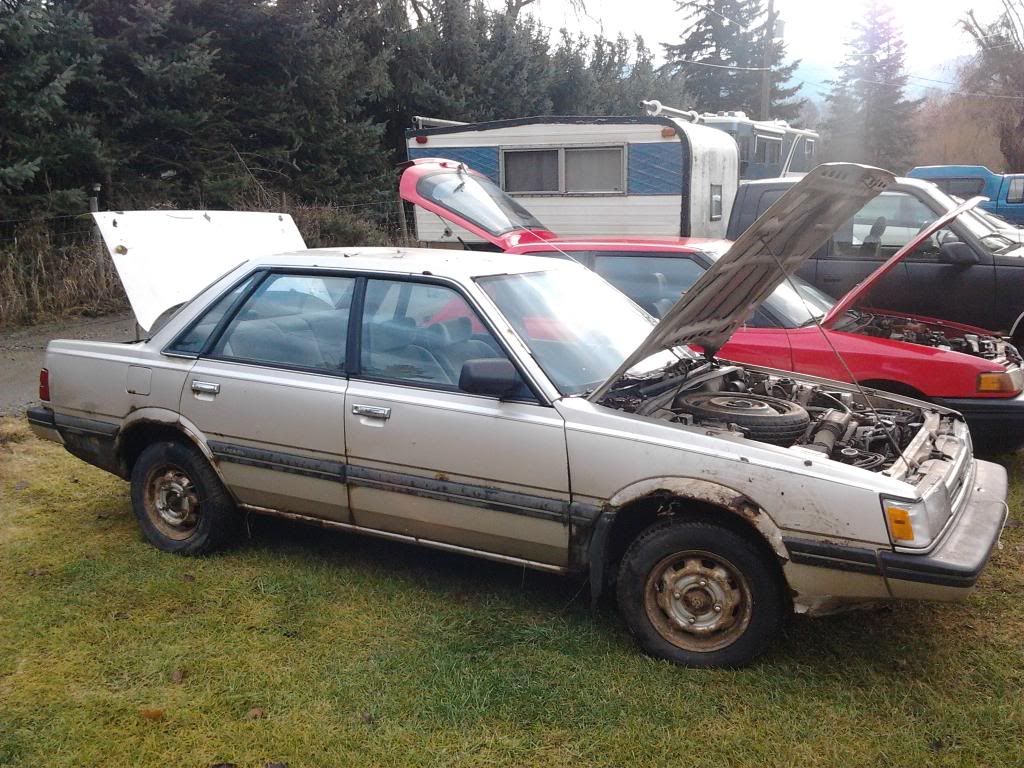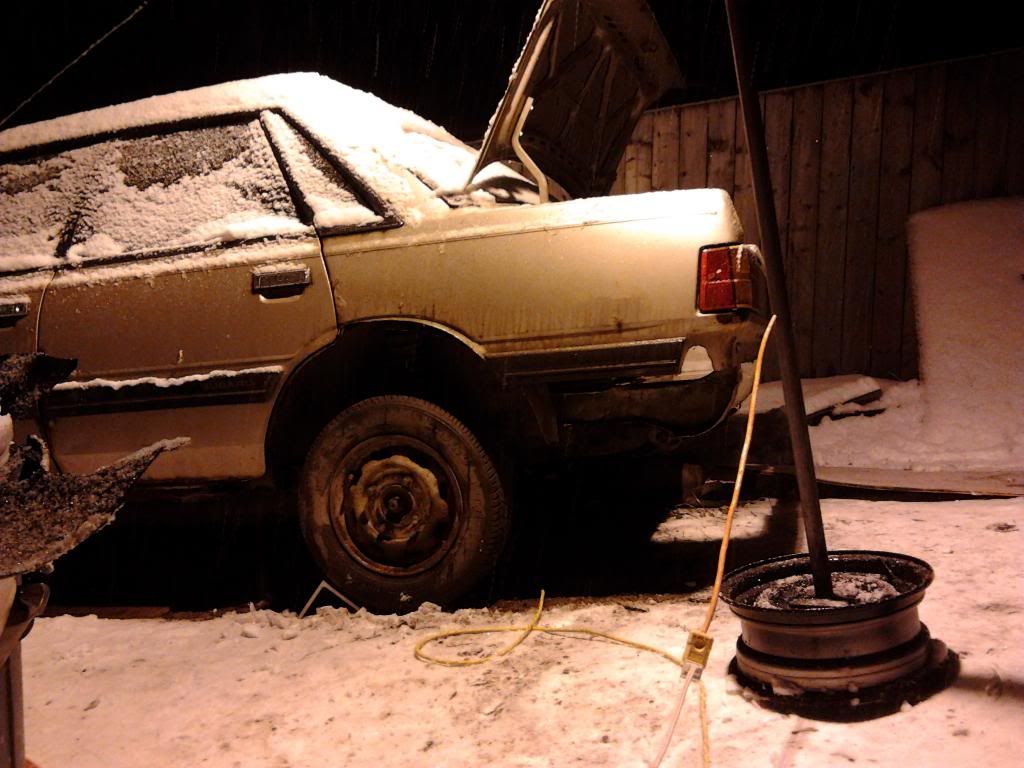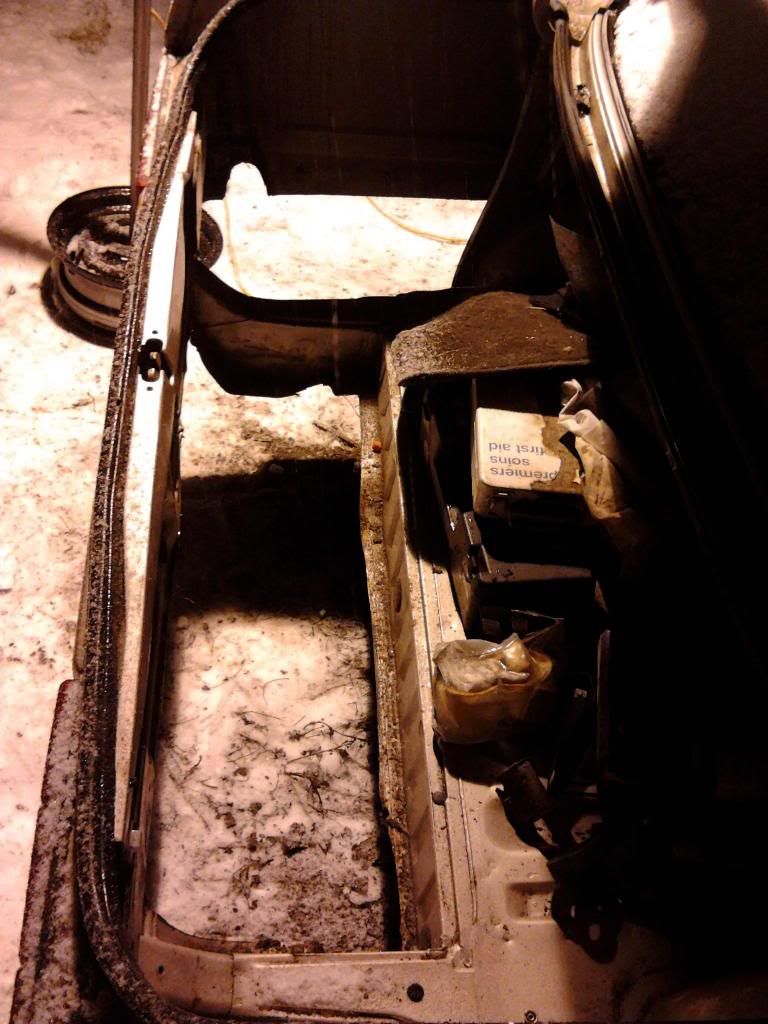 rust repairs with a zip cut disc ensued. broken front springs replaced, broken front PS axle replaced, faulty coolant sensor replaced, new plugs cap wires and o2 sensor. then a gallon of rubberised undercoat and my tube bumper (which thankfully didnt sell).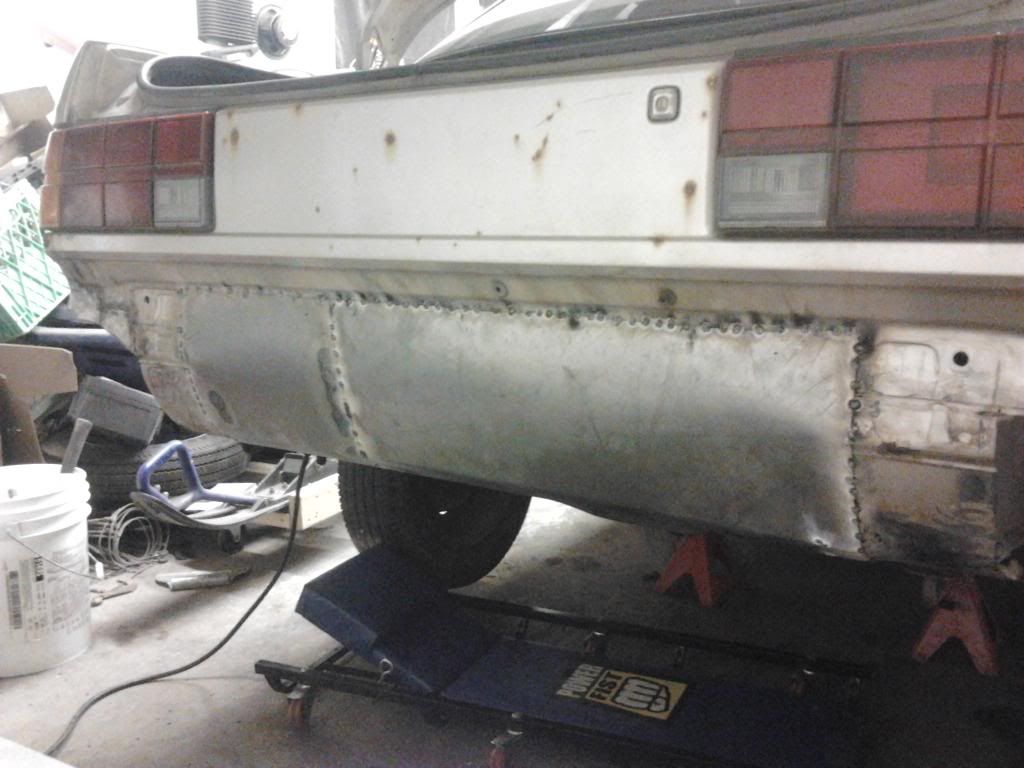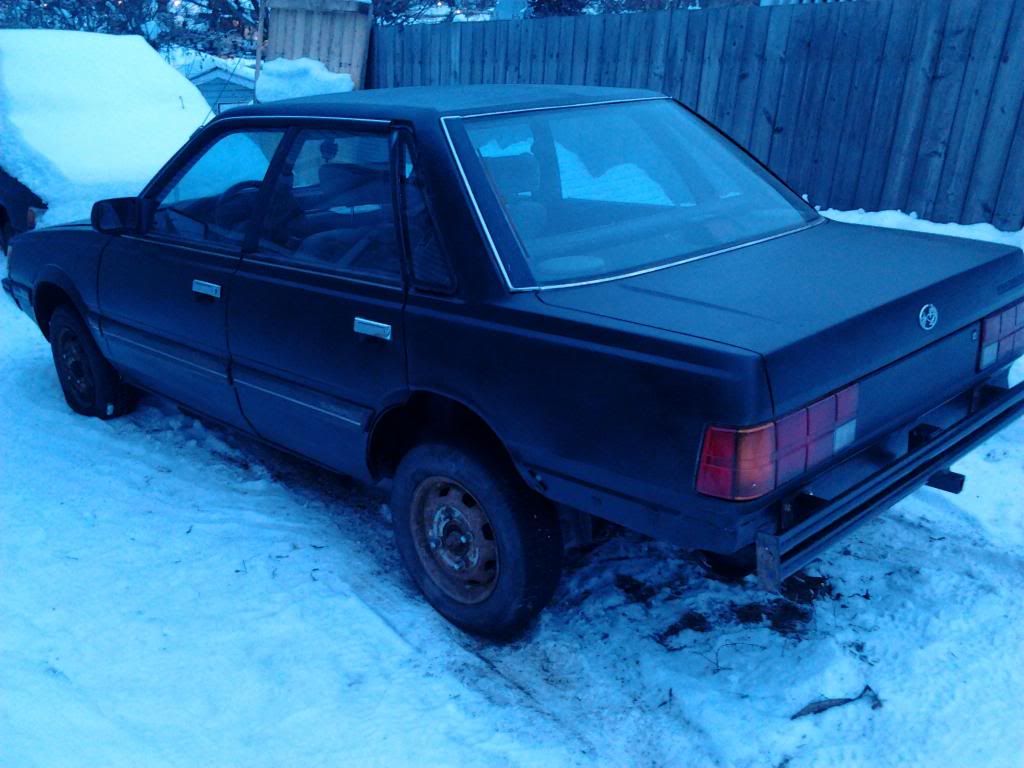 but the rusty 13's were disgusting, so i made some 4x140 to 5x100 , 1 inch thick spacers. these took some masterminding since they were 2 operations in the lathe, and the 5 hole pattern overlaps the 4 hole patterns' centering ring.
you can see that they are bolted thru the back of the hub with 12.9 bolts instead of doubling up on the nuts. this lets them be much less thick.. The center bore is .010 larger than my 36mm socket.
so i had to put the turtle wagon up on blocks so i could have the 14" alloys with the snow tires.
a while after that, I saw that finnish guys thread with the engine crane strapped to the back of his car and thought, "i need one of those" .
this one uses the captive nut in the trunk to anchor the back leg. I think i'll put some cable stays on the back of the arm, like a grain auger, haha.
currently ive got a ej22 shortblock getting assembled this weekend if i get seals. heads are mildly ported. then marching towards getting that into the sedan, or something of the EJ variety.

.
also have a small garret turbo, and intercooler from a stock 240sx, for the future.
and a LSD rear end that is feeling neglected, thats going to get remedied right away too. went for a drive, and was missing it going back up some wet, rocky FSRs.
go spring!