So, I've been working on my suspension alot latetly. Got the rear super dialed in. 11 inches of travel!!! WOOT WOOT!!
But now I need to work on the front. First try:
This worked well for the upper shock mount, and the general location. Also, it was super easy to do by hammering a bolt between the channel that made the sway bar mount. Problem is, the bolts stick down low adn got hung up, also, I felt like my down travel was limited.
So on to design # 2: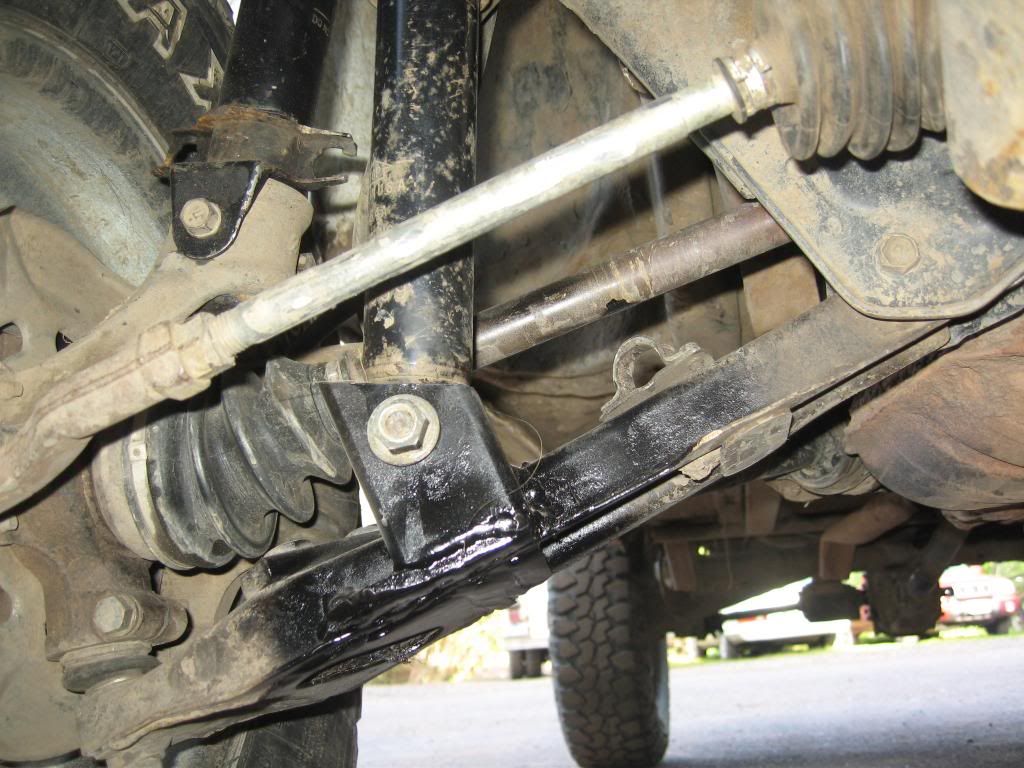 I like this setup alot better. While doing this mod I also added 2" to the lift blocks on top of the struts. Also used some aftermarket springs that were on the a De-air suspesnsioned 92 Legacy. This combo is Muuy Bueno!!!
13 inches clearance at the Front Diff!! 4inches of travel

Wish that was better, but I can certainly live with it.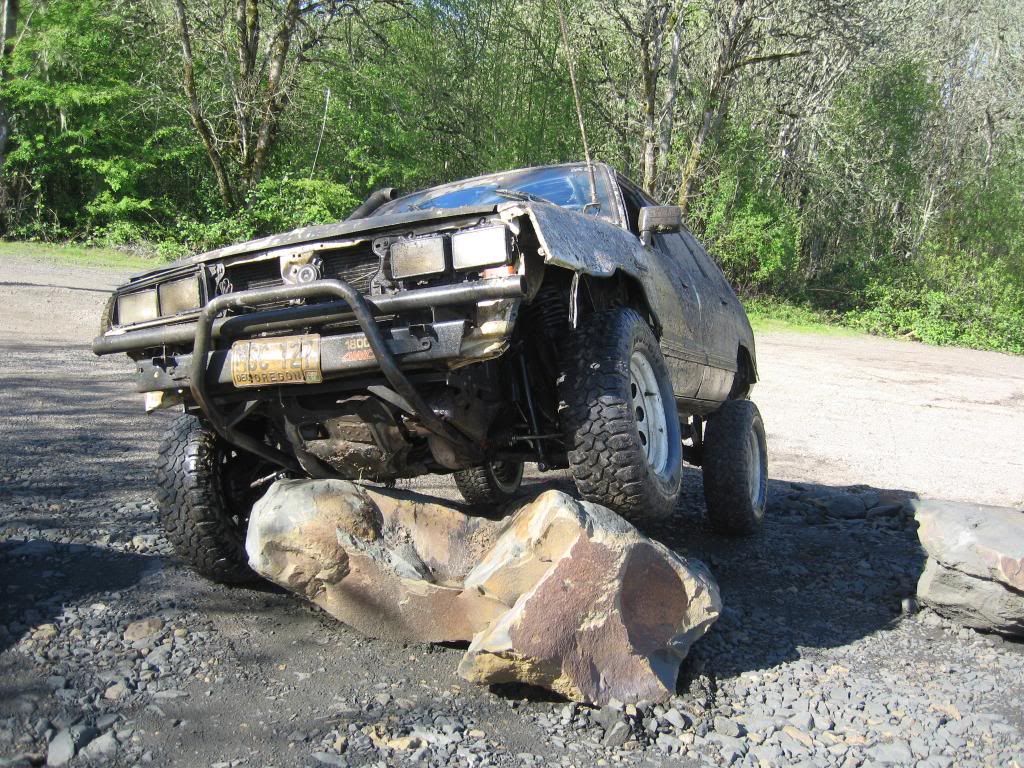 Questions? Comments? Pics of your mods?
Discuss