The Jeep guys pulled over and let us pass because they did take our advice (I assume) and turned around and went back down.

Yes, the jeep guys pulled over in a poor spot, but I dont think they could have done it any where else considering most were stock with clueless drivers.

All they did was slow us down really.
They didn't pull over. they stopped IN the trail, and made us go around them on a "bonus" line......the hardest possible passage in that section. I wish I had realized they were in the trail before we tried to get Austin up that section.
I would have told them to move. Hell I'd have taken there damn keys and moved there F#$@in Jeeps myself. There was no reason for Austin to have to try that crazy line except for those NOOBS in there brand new JEEPS having no business being out there.
The real slap in the face is when we overheard them bitchin about how the Soobs held them up. Yeah right, we held them up from running home to cry to mommy perhaps.
Here's a pic from above of the massive Cluster of Heeps parked in the trail, making us go around. Rob I don't think you saw the actual trail, the jeeps were already parked on it.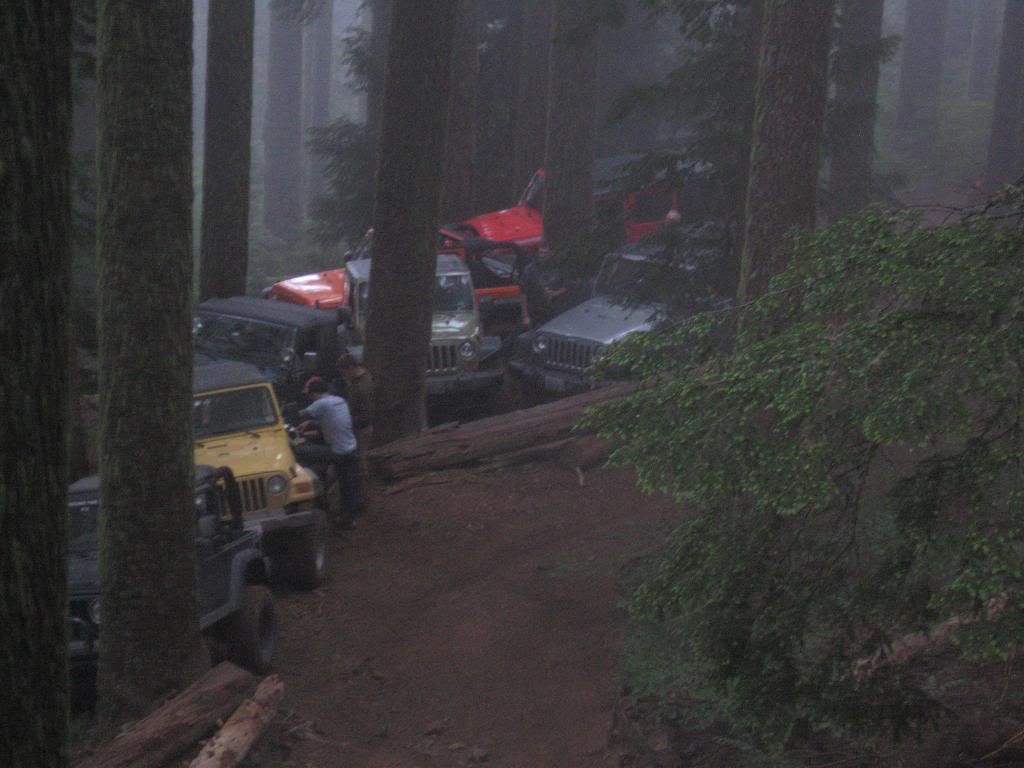 Here is what the trail actually looked like. With a bewildered Jeep Noob onlooking in confusion.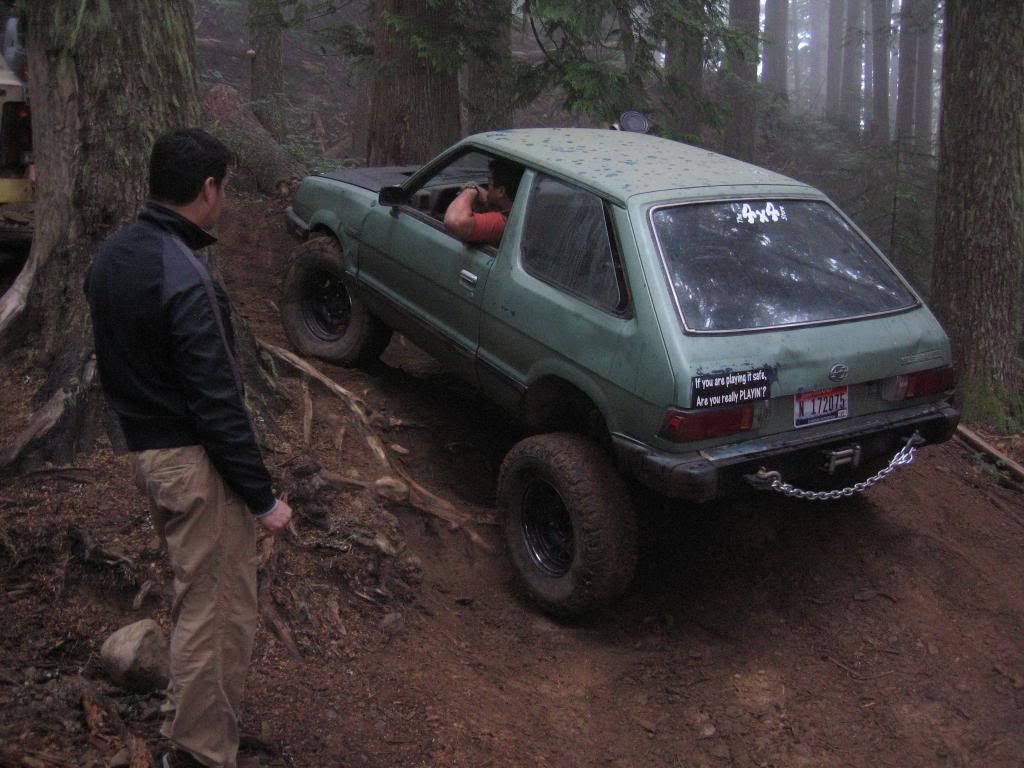 Once we got the jeeps to move we found the actual trail to be EASY in this spot. Austin, and everone else could have easily made this section. Admitedly, the Legacy with the Viscous center diff was the weakest wheeler....but in honesty he made it just as far as all those Jeeps and could have made it further if they had not been parked on the trail.
In fairness, some of the best soobs had trouble in some of the same spots as those heeps.....NOT. Here's Jesse momentarily stopped on the same stump as the orange jeep.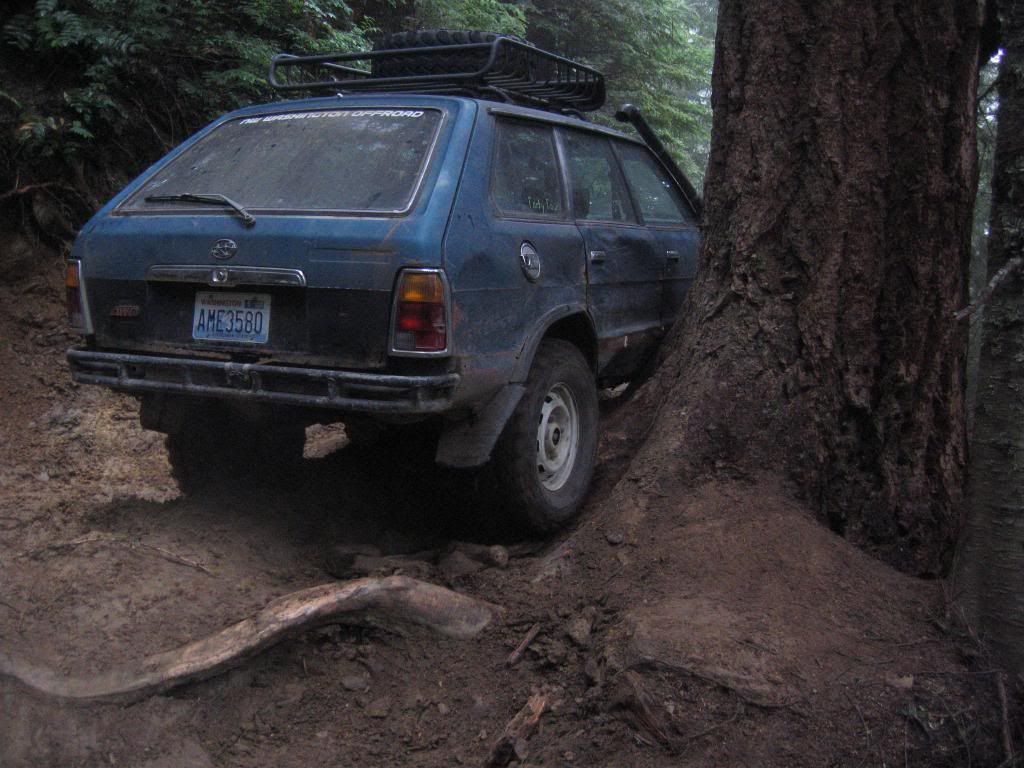 I did eventually continue the rest of the way up and around the 520......by my self since the rest of the group split and went back, and the Guys ahead of me had been gone for an hour once we got all the damn jeeps outta the way and the broken soobs turned around.
Check out my photobucket for all my pics.......not many action shots but it's documentation.
Edited by Gloyale, 05 August 2013 - 04:17 PM.