Red '87 GL, lifted with EA81 Engine... the most recent picture of it from a couple years ago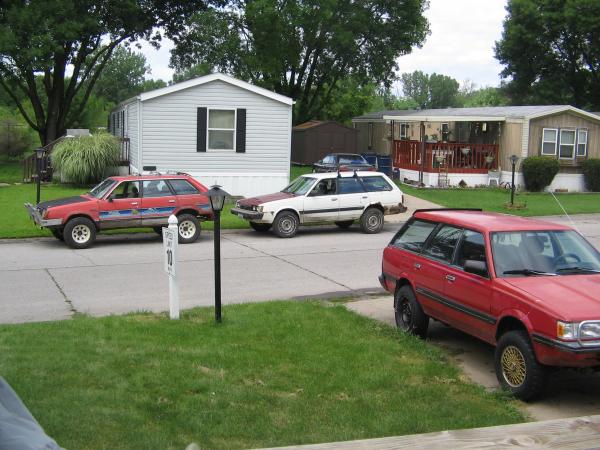 back when I had it the first time about 8 years ago... the last pic of it on the below page, is when it was owned by Caleb in WA before his fateful trip to Chicago, that resulted in the car going to Chef Tim and then me.
http://www.indysworl...7wagon-red.html
It's rusty, front subframe is nearly falling off due to the body mount points seperating from the unibody, a roof body job from 10+ years ago is cracking and falling off (big chunks), pimp red drivers seat is broken, exhaust has an issue, and the EA81 engine puffs blue smoke like a genie bottle. Tires are starting to crack, no radio.
But these are getting really hard to find around here, even for parts cars, and I no longer have a spare engine for my Red Brat, and this has:
EA81 engine (runs but smokes)
3" BYB lift
weber 32/36 carb
5 Speed D/R
modified brush guard
14" RW Gold Alloys + spare 14" pug w/tire
Yakima bars with locks