Let's have a great discussion about clocking tortion bars. In reading Bentley's Manual and the FSM I have come to find out there are more possibilities here than I realized. For clarity's sake, we are not talking about using the adjusting bolt, but clocking the spines of the torsion bar.
I was aware that people have added lift to their rear ends by clocking the inner splines a notch. It should add about 2.5 inches for one notch. I have been told that this makes the rear end stiffer. I assume this is because of the angles of the outer arm. The closer to verticle the outer arm (or spring plate as Bentley's calls it) gets, the more force required to twist the torsion bar. I would assume then, that the closer to horizontal it gets, the softer your ride should get in the rear. Has anyone used clocking to lower their ride? I'm getting ahead of myself, read on....
What I learned that i didn't know before is that by clocking both the inner and outer splines in opposite directions, You can change the ride height in (roughly) quarter inch incriments. Got me thinking for my hatch....
My hatch has a 6 inch body lift in the front, 3 inch body lift in the back. This is a good set up in that I really like the way it sits pretty level (well at least with both front and back with stock adjustments all the way up). So I like the way it looks.
A couple improvements I could think of making to this set up
1. more body lift- another inch or two and I could mount a gas tank from a 2wd, which holds a few gallons more. But if I boost the rear with more body lift, would not sit level, could drop the adjustable to make it better. I like the softer ride with the suspesion adjusted all the way down
2. the car would look better with the rear wheel a little farther back (See pic below). I suppose clocking the torsion bar in a lowering fashion about an inch or two would move the wheel back a little, maybe not enough to really notice but it would certainly sit different. And that should also soften the suspension, right?
look at the rear wheel and how if it were moved back it would be better centered in the wheel well. There is only like a half inch between tire and body on the front side of the rear wheel. It doesn't rub on the trail, but it doesn't look good.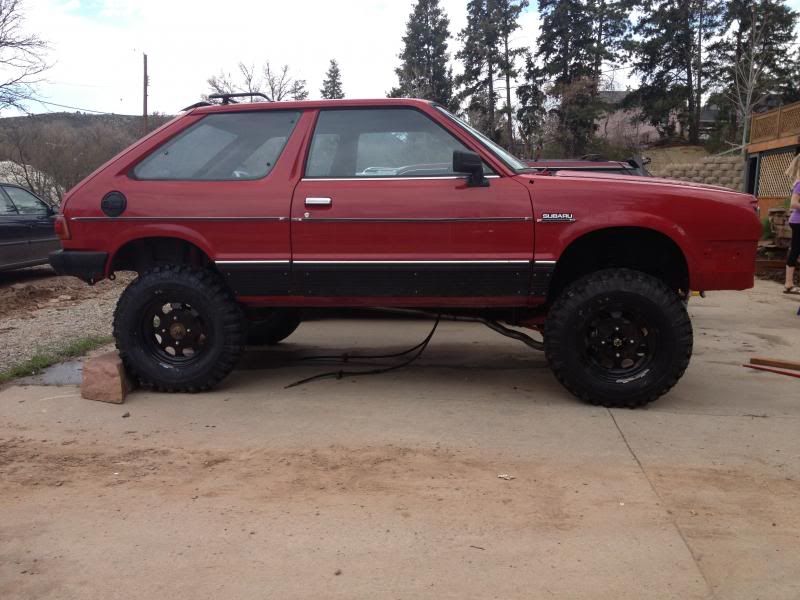 So I started tinkering with an old rear end I have rusting behind the shed. removed the torsion bars from the crossmember. Here's what is inside your crossmember: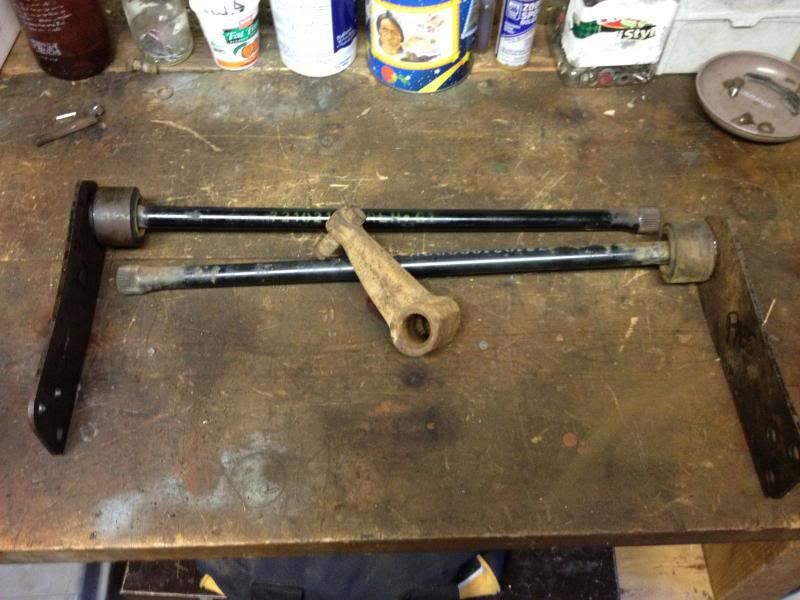 So I can not get the outer arms and bushings seperated from the torsion bars. I assume they are just rusty rusty. My manuals just say to remove them without anything on how to remove them, which makes me think they should just pull apart. Anybody done this? They are soaking in PB overnight.
What I am thinking of doing to my car's rear is add another inch or two of body lift and lower it an inch or two via torsion bar clocking.
What i am hoping to accomplish by this would be-
Fit bigger gas tank
Car still sits level
Softer suspension in rear
Rear wheel sits back a little further
Who's got experience here? I would like to hear from anybody who has clocked the torsion bars, especially by rotating both ends in opposition to each other, and also especially anyone who has lowered their rear this way.
Here's some good reading, I hope you can zoom in and read. first is bentley's second is FSM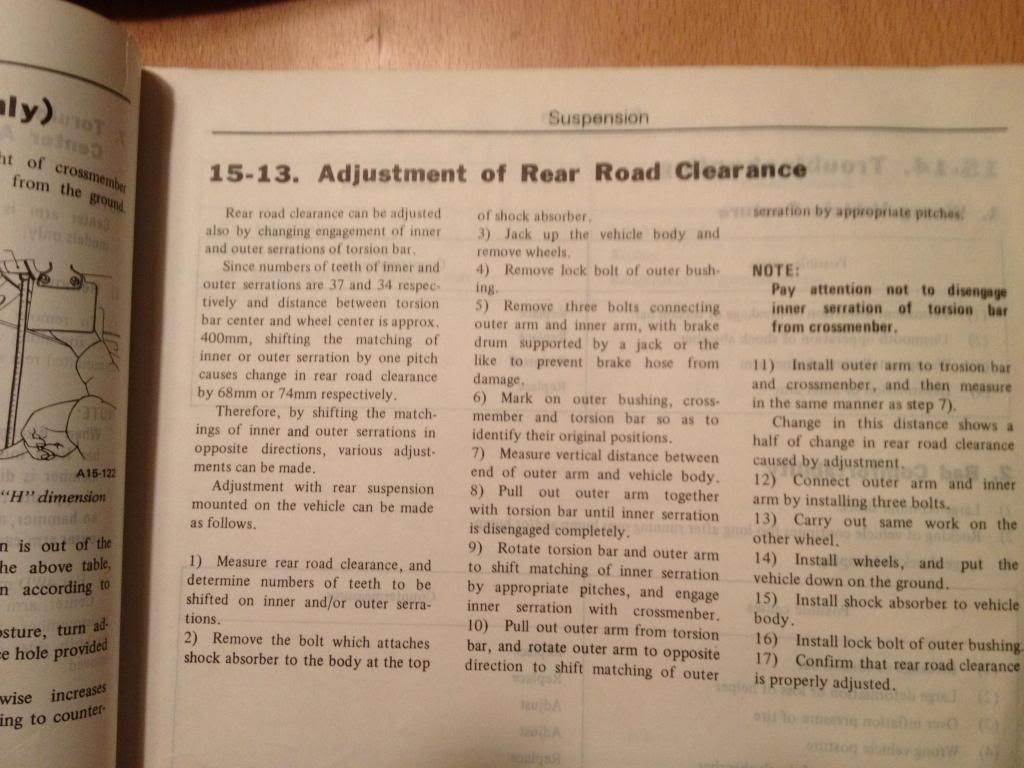 Edited by the sucker king, 04 April 2014 - 11:45 PM.