Figured I'd start a build thread on the hatchy I just picked up on Friday. 1.5 hour drive to Aberdeen & $250 bucks this thing was mine: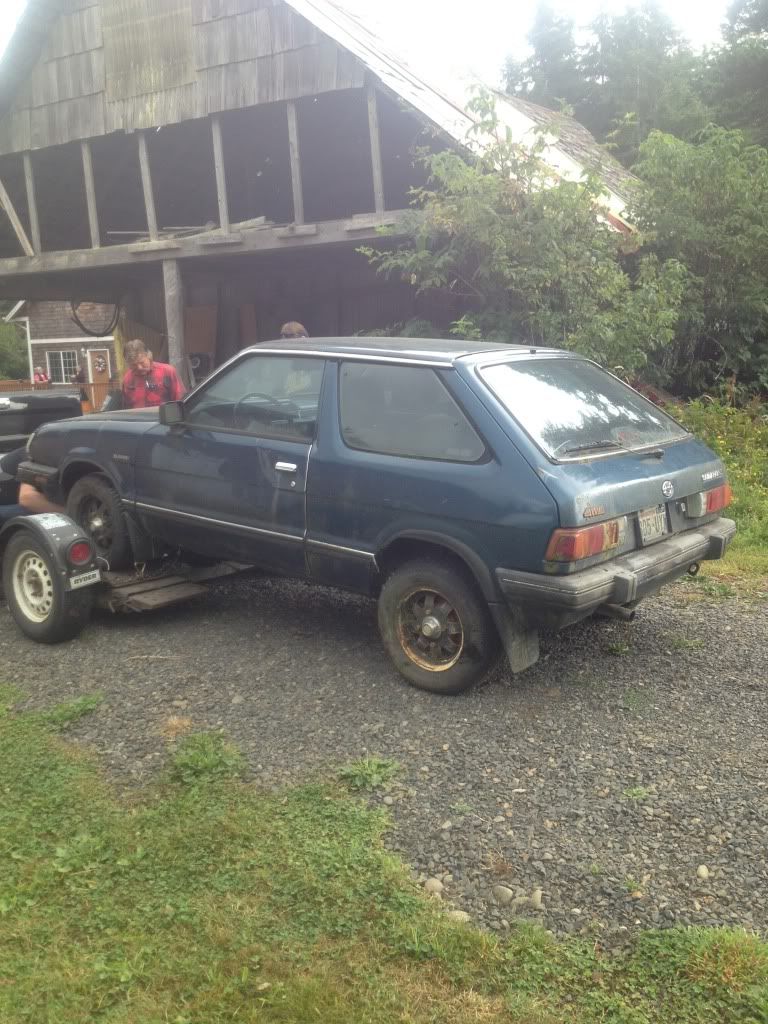 It's an '86 DR 4 speed hatch.
It had been sitting for a year & a half. The guy thought the starter was bad, so he pulled it, had it tested & it was good. So he threw it on the drivers floor board & shut the door. Me & 2 buddies got there, checked it out, threw the starter back in & noticed the battery cables were rusty & corroded. Spliced back about an inch on each cable & cleaned the terminals & vrooom! She started.
Runs rough, it has a hard time idling. the weber needs rebuilt & it has a terrible exhaust leak at the heads. But she runs. 204xxx on the clock. Weber carb w/ electric choke. Accel super stock coil, a new battery, new tires, and a cherry bomb exhaust. Oh, and some seats out of a civic or something ...
Back at Subruise's house .......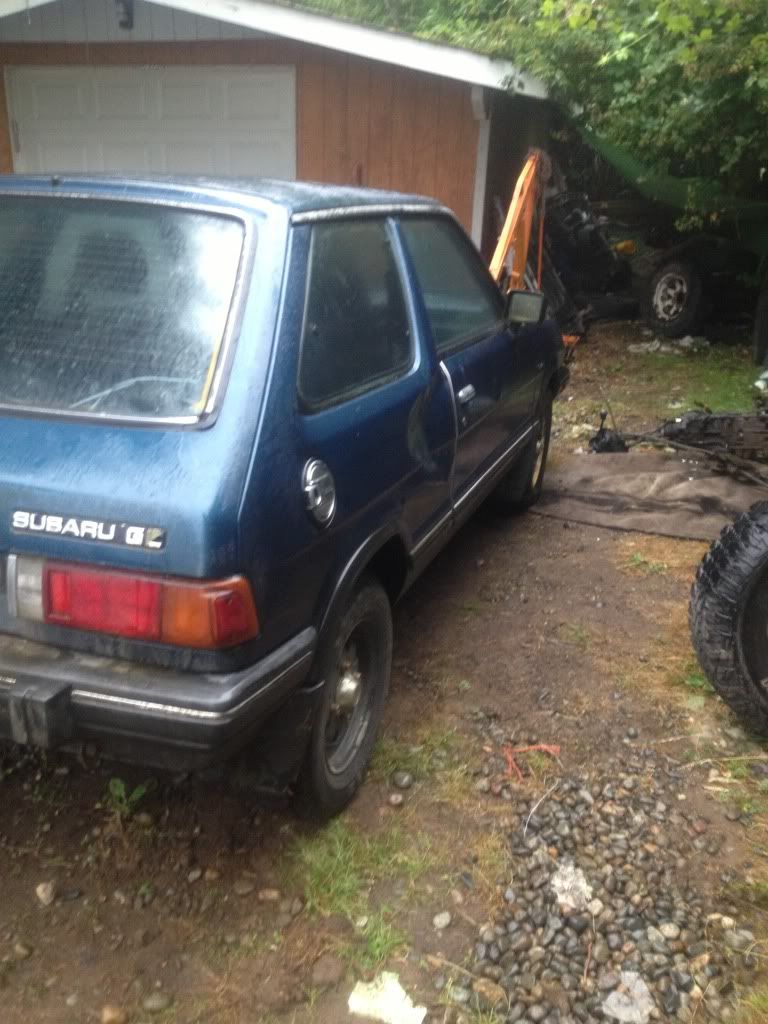 Gave it a bath yesterday & clean out the interior. Threw on my Yakima roof bars. And a 4 spoke wheel that Rob had laying around . Pulled the tires for paint & the weber as well for a rebuild. Rims are going white.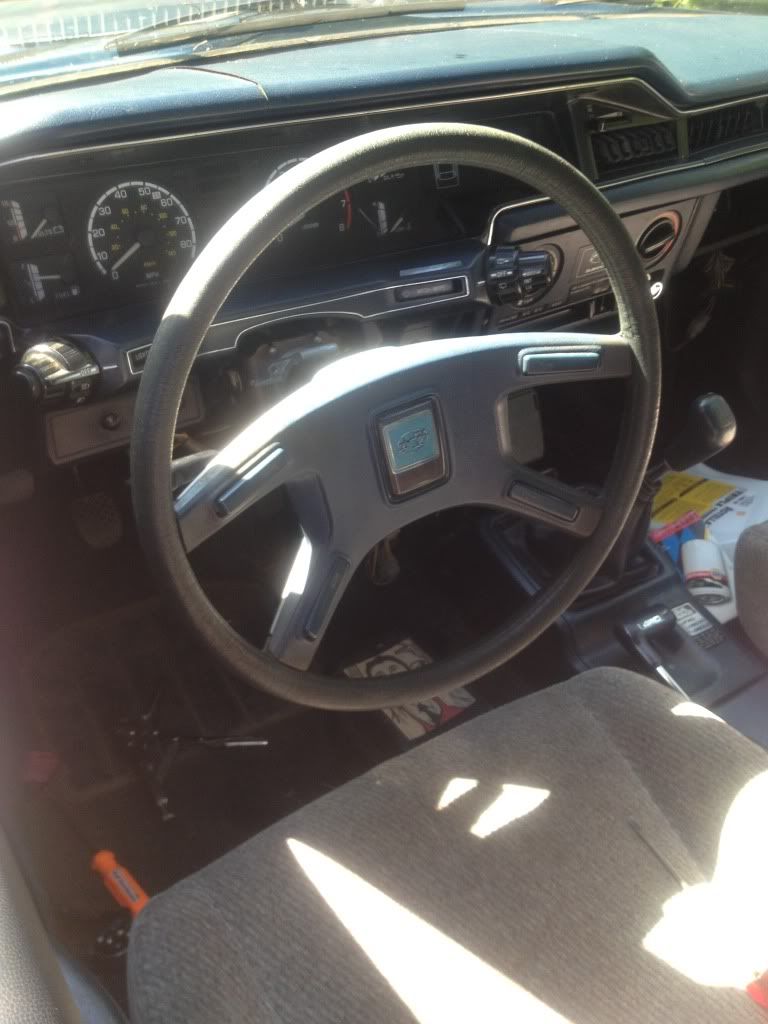 Checked out the brakes today & they're cooked: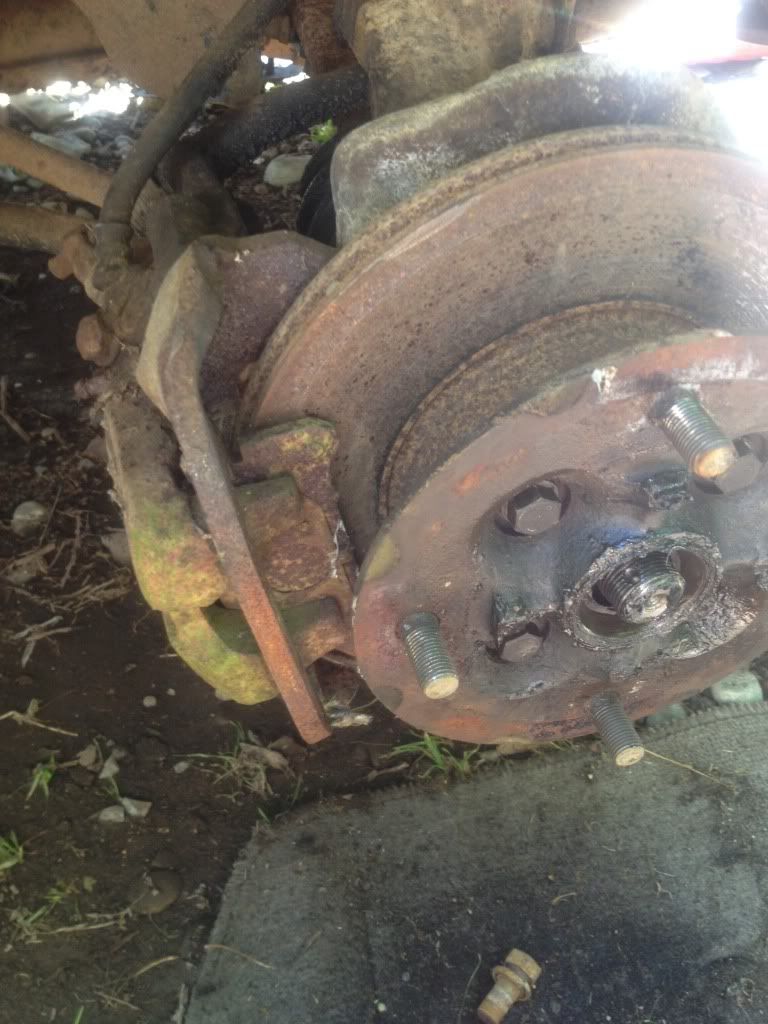 Gonna see if my Ea82 rotors & pads will work since I just stripped an entire wagon with newish parts on it. Thinking about going full ea82 knuckles & suspension since I'm in there & it's available. And the ea82 knuckles have new sealed wheel bearings .....
Rear drivers trailing arm needs bearings so I'm doing those & throwing my rear discs on the hatch .
That's about it for now, besides getting it tabbed, titled & on the road again.
It's gonna be a daily for awhile then I may eventually lift it. I have a 6" kit coming in the mail . Well a majority of it lol .