Finally found a good 4wd wagon, wanted one since I let my first suby go so long ago, always missed that
thing, and it was what started it all...Had to settle for an EA82 car, rarely see a gen 2 around here anymore.
It's an 85 GL DR and came from out West, so I won't have to fly out there to drive one back here to the rust belt. Pretty clean, too, rebuilt engine, some new parts, +set of studded snow tires on Jackmans,(except the paint is shot)- a good base for my dd/fun car.

Here it is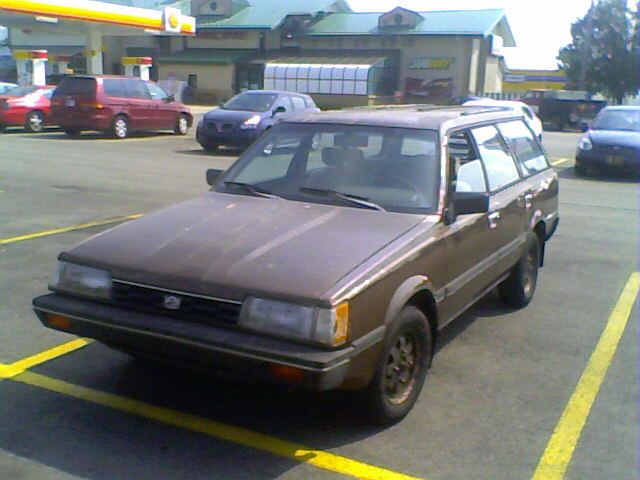 and my needs list -if any one can help me out:
Headlight, passenger side
parking/corner lens, drivers side
Dome light cover
a decent set of center caps