I have just just acquired a spare EA82 4EAT (AWD) to check-over and keep as a spare for my car,
I noticed the torque convertor protruding out of the TC housing case a little too much so I removed it to check it out and found this: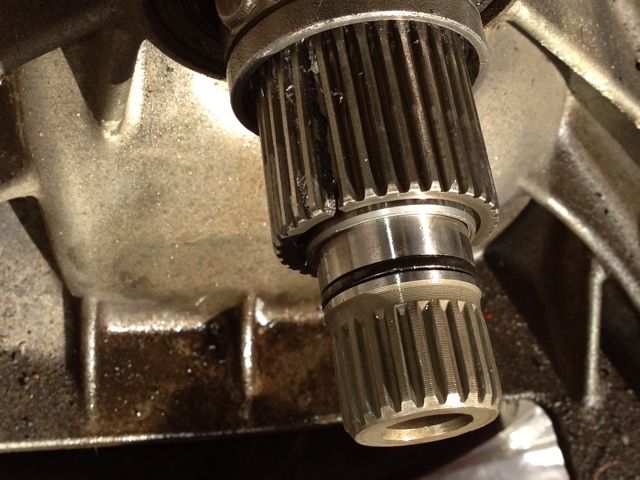 Am I correct in saying this is the 'Stator Shaft'? I have no idea how it got broken but Im glad I found this while sitting on the garage floor, not while trying to mount it on an engine:)
The input shaft came out no problem and it seems fine, I havent been able to get the oil pump shaft out yet as the broken shaft (stator?) is swollen on the end but I suspect I am going to score the inside of it while removing it and possibly is already scored if this fracture was present while the tranny was in use....

Any chance anyone has this part and an oil pump input shaft (attaches to rear of torque convertor) from a EA82 4EAT (AWD) available??
By the Parts catalog, it appears this 'Stator Shaft' is secured into the TC housing case with bolts from the inside so it should be a reletively simple fix providing I can get the parts, fingers crossed!
thanks.