I went and looked at this brat today.
http://medford.craig...132250117.html.
My question is about the noise the valves where making, they were very loud. here is the video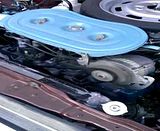 Do you guys think the valves just need some adjustments or a new engine or rebuild.I realy want a brat and he came down on the price but I thought I'd run it by u guy's. Thanks
Edited by ShagginWagon, 22 October 2013 - 09:01 PM.