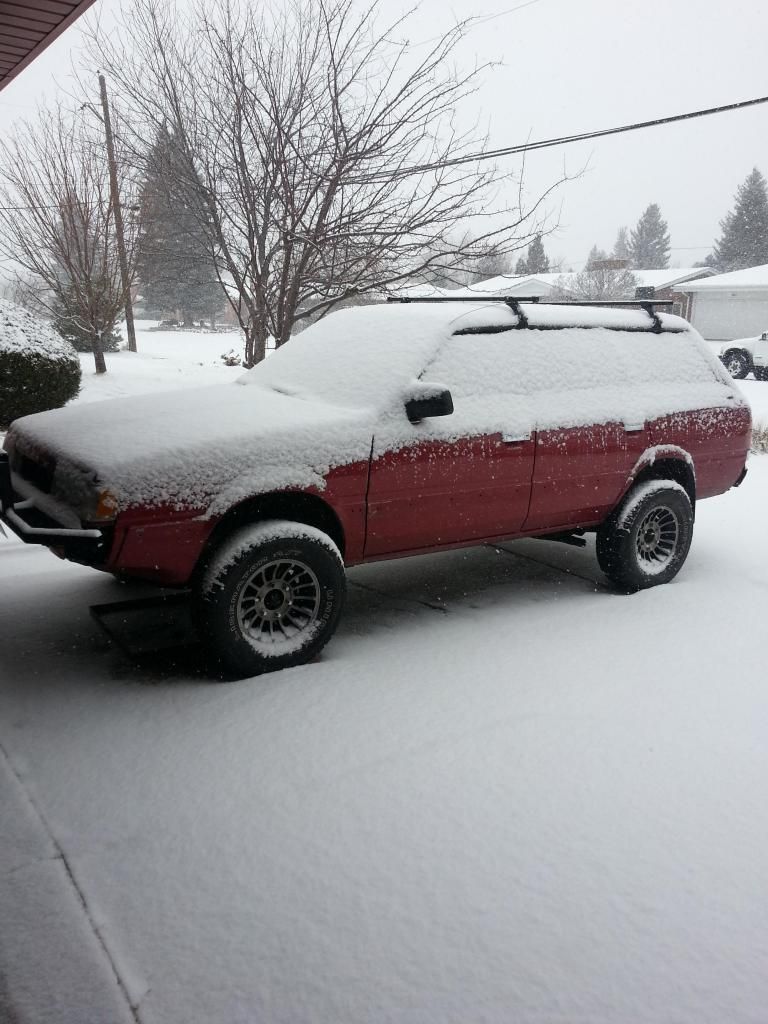 The reason for the name Scooner is because back in 2006 I had just started in the elevator trade working for Otis Elevator in Denver and I wanted a car that was good on gas because I had to drive all over the state including wyoming and western nebraska. My parents had an awesome 76' wagon 4WD when I was kid and I remember them always talking about subarus being good in the snow. So me and buddy were driving to Safeway one day and on the side of the road was a white 91' Loyale wagon 5 speed pushbutton 4WD, the dude wanted $300 because it had tranny problems. It ran perfect and the tranny wasn't that bad but I ended up buying a good used one from super rupair for $150, if I would've been better versed in subarus I would've put in a dual range from a GL but it still worked great for me. The reason for the alias scooner is because we couldn't quite think of what this new wagon resembled to us. It was white with blue interior and the front stock bumper seemed to jut out like a boat, a sailboat! We soon named it the scooner and it just stuck, every subaru I've owned since has been named scooner, this wagon is currently Scooner 8. I posted a pic of Scooner 6 in the picture thread of 80's GL's etc. I've been obsessed with GLs/Loyales ever since!
This car is a 1992 Subaru Loyale, 4" lift, 27X8.50R14 General Grabber AT2s, full rear disc conversion, dual range 5 speed from an 88' GL. EJ22 swap from a 90' Legacy, 15% tinted windows, Curt towing hitch, thule cross bars, custom welded front bumper im still working on, Pyle cd playerless stereo (so it fits all the way into the opening), GL side trim.
Edited by Scooner, 30 March 2014 - 07:59 PM.