Wiring for fuel temp / pressure sensors, evaporative solenoid, etc. Two of the wires at the ECU just need a resistor between them. Two others had 12V with some resistance going to them.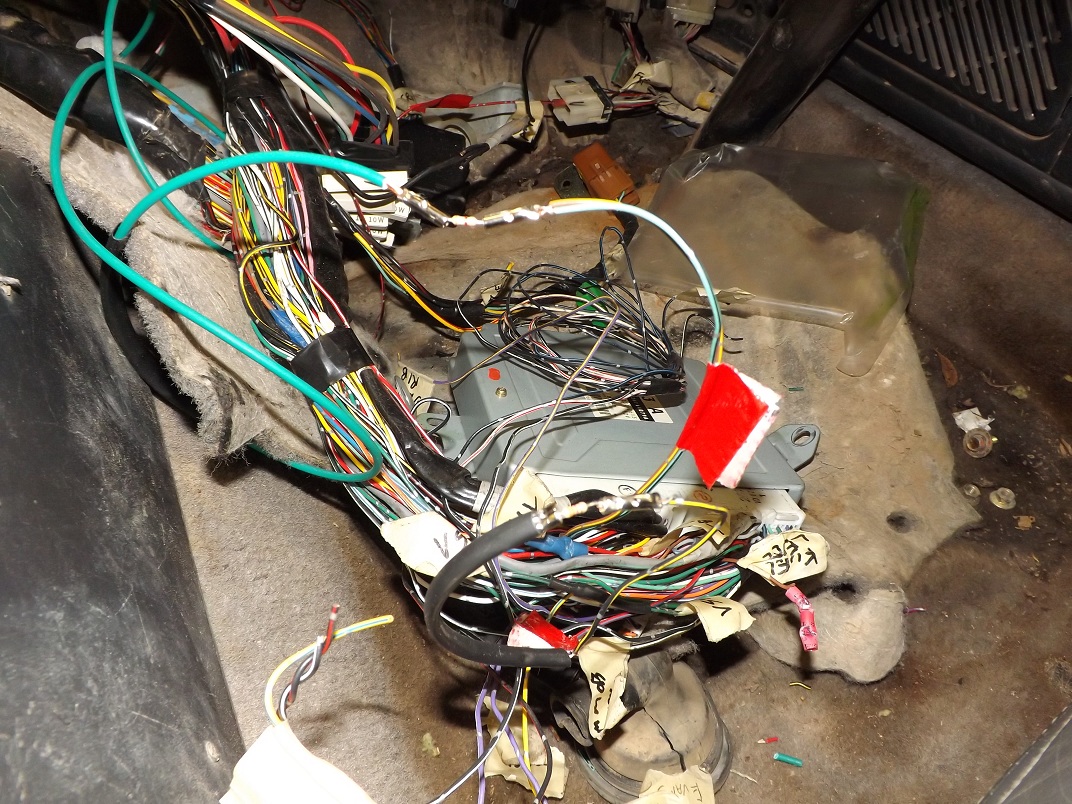 There are a bunch of these green/black wires running around that are 12V with ignition on. There were two we'd cut that went to the trans and timer relay, so I spliced into those for the above wiring to the ECU and to power the tach signal adapter.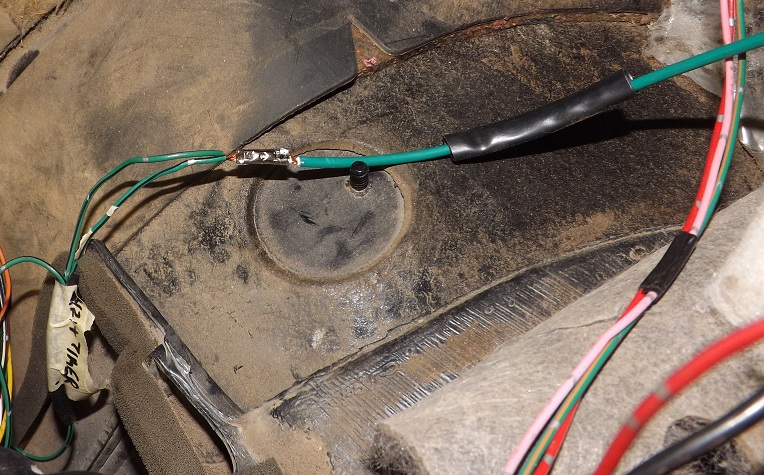 With heat shrink.
Splice into VSS. The 99 speedo still works with the 99 VSS, which is good. I'm pretty sure I've spliced into the wires for the 2002 VSS1 but no MPH on the OBDII scanner. This was the only one we had hooked up when we drove the 2002 donor car around and had MPH showing up at the speedo and OBDII. If nothing else this will be required for the cruise, and it might be causing the engine not to run at full power.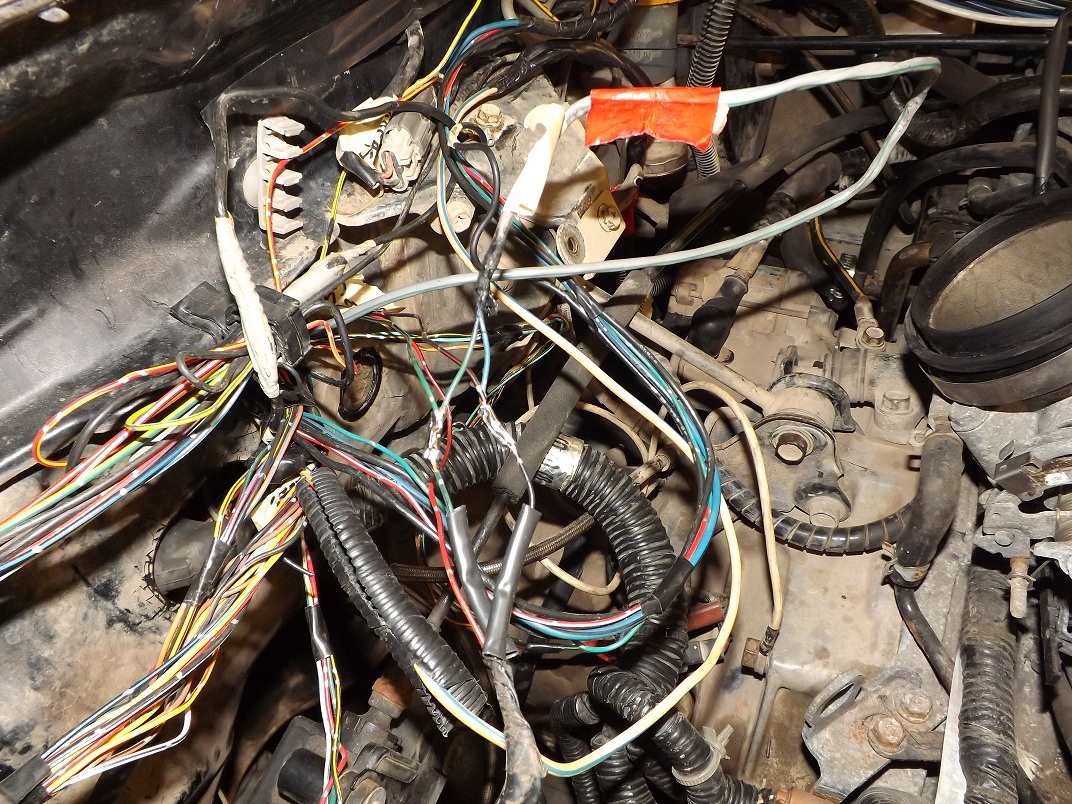 Based on my GPS logs, the car accelerates no faster from 30 to 50 on level ground than it did with the EJ25. Not the most accurate test, so I tried something different.
Drove the white 2002 Outback up an uphill bridge by my house. Started at 10mph at the bottom, 40mph by the time I got to the first light pole maybe a hundred feet away, 70 by the time I got to the last light pole at the top and still pulling hard.
Next was the 96 Impreza, I started in second gear at 10mph, it hit about 30mph at the first pole, 60 at the top and running out of breath.
Last was the 99 with the H6. Basically the same as the Impreza but louder. So I don't think it's making full power. Don't know if that's electrical or mechanical.
Wires for oil pressure idiot light and temp gauge spliced in. DO NOT ground the wire going to the temp gauge to check that you have the right one. It caused the gauge to instantly peg out straight up. Have to fix that or swap it out.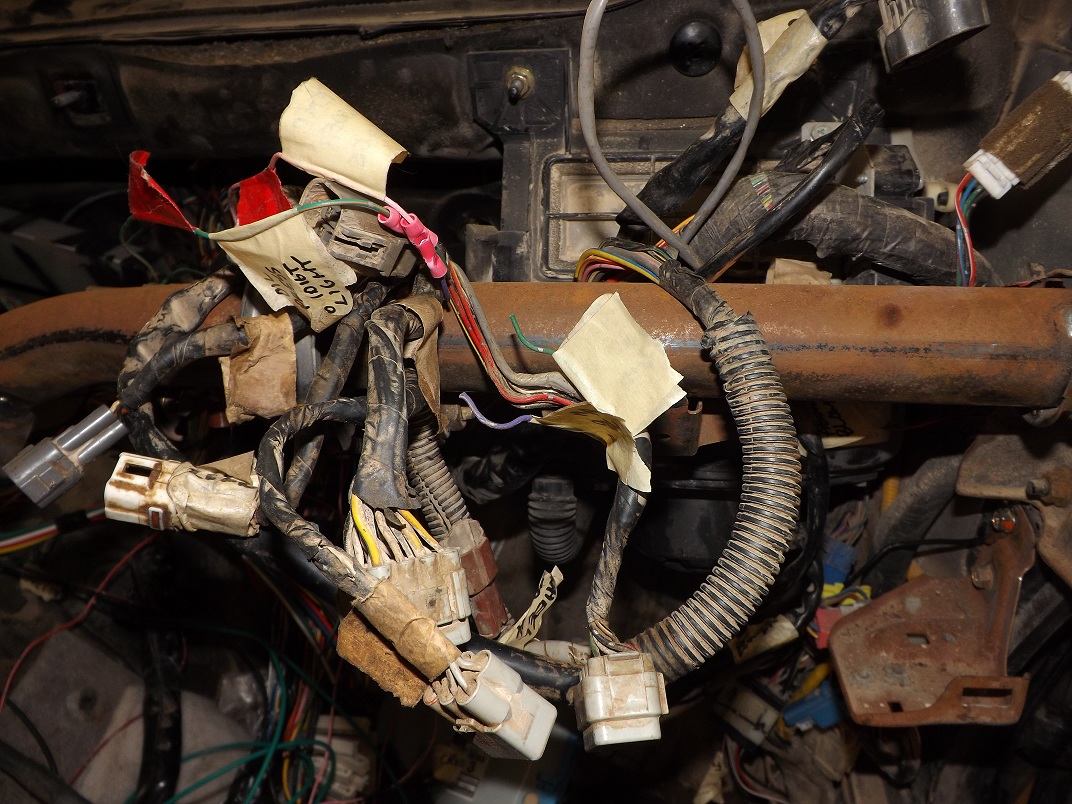 Also got the check engine light working and hooked up the tach adapter and got the tach working. So at this point the main wiring task I haven't done is getting the alternator to charge.
Trying to get various things to work, I've plugged everything back in. I thought maybe the stock ECU had to be plugged in to turn some things on. When I turn on the ignition, it didn't ground the MIL/CEL or run the fuel pump, so it doesn't seem to be working. Horn relay clicks when I hit the horn button. None of the wipers or power mirrors work. Power locks, turn signals, and interior and exterior lights work. Is there something that went to the engine that needs to be grounded?