Hey Guys, I am due for a timing belt replacement and have an oil leak that hits my exhaust that is getting bad. I have garaged the car and I am in the process of gathering all the parts / materials needed. I have done some reading here and believe I have a good list. Will you guys check my list and add anything I may have missed please.
Here is what I have. A kit ordered from MizumoAuto off ebay.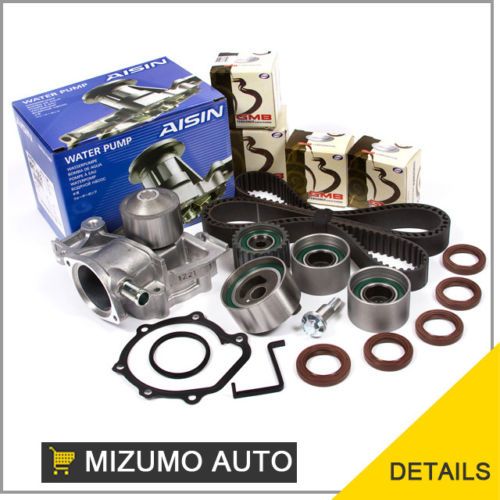 Here is what is on my list to still get. Am I missing anything that I should do as preventative while I am in there? Also, what is an absolute to get from the dealer and what can be purchased from local parts house?
Drive Belt
Valve cover gaskets
Valve cover gasket bolts and grommets
OEM Oil pump O ring.
OEM Oil pump Anebolic sealant.
OEM waterpump gasket.
thermostate + gasket.
I do not plan to pull the motor at this time. I beleive the oil leak is coming from the valve cover gaskets and not the oil seperator plate.
Thanks.