I've had this car for almost 3 years, since my last XT6 died. Not much to say about it originally, 1.6l, AT, FWD, Manual everything (except the sunroof).
But, over the years, I've been putting miles on it, and making it mine.
The day I bought it: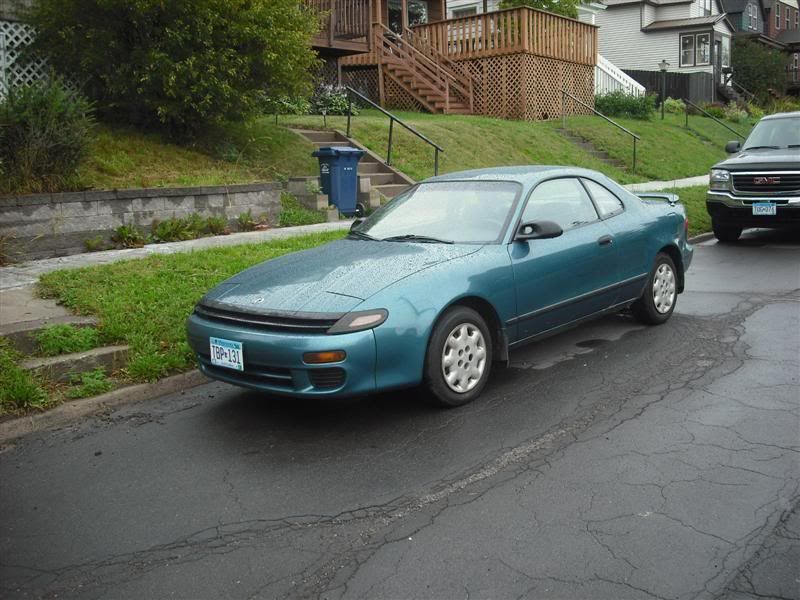 Some Junkyard parts to add cruise control:
It's 5x100, but uses lower offset wheels that Subarus. Needed these in the rear:
And making good use of the Blizzak Revo1s that have graced several of my Subarus: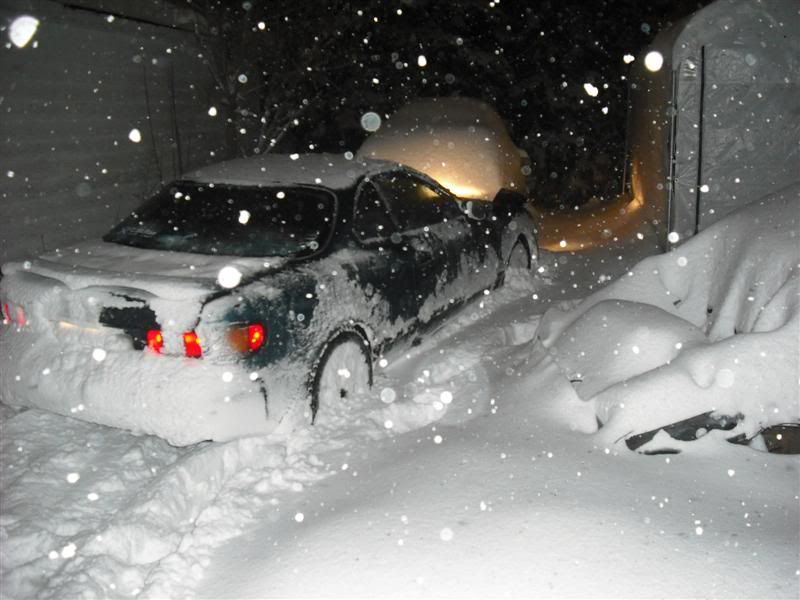 Built a "light bar"
Ice testing with ZRT #171: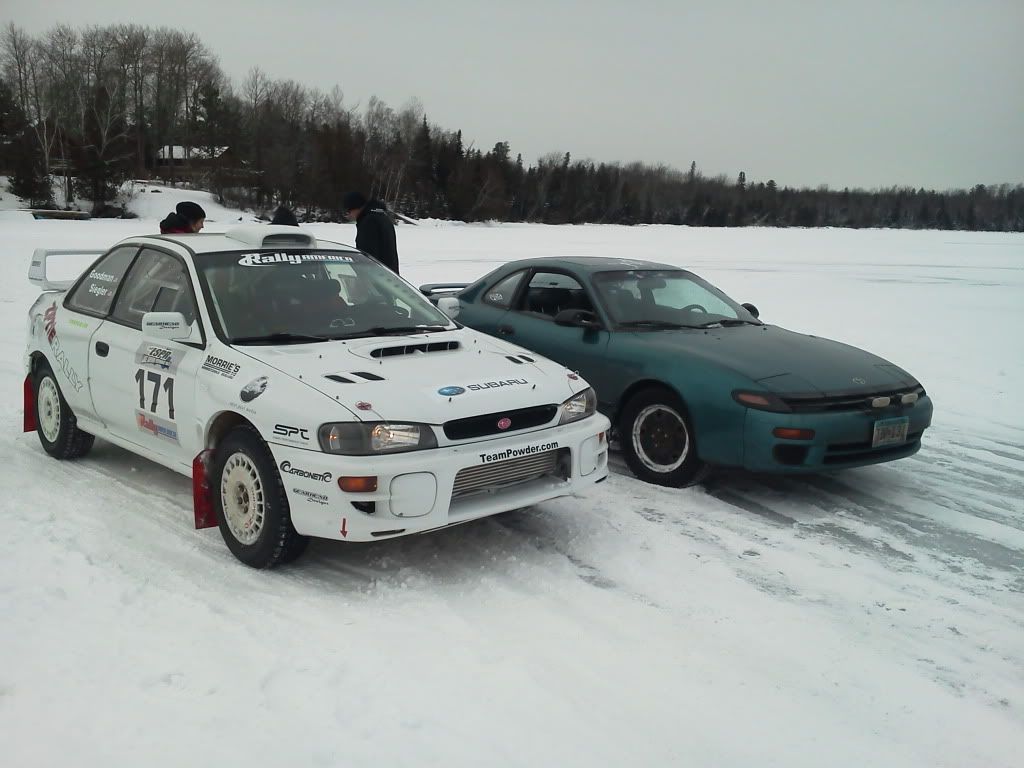 Removed the front sway bar (doing it correctly means dropping the exhaust.....so I used a sawzall)
I let our rally driver use it for Recce before 100 Acre Wood Rally a couple years ago.....and he got it stuck:
So he let me use his rally wheels and Blizzak WS70s for the drive home:
That trip was the end of the stock struts, so I put a full set of KYB GR2s. And to continue (beyond front sway bar removal) changing the balance to more oversteer-y, I used ground-control adjustment sleeves (left over from the FrankenWagon), with some Summit Racing 175 lb/in springs (stock are about 130 lb).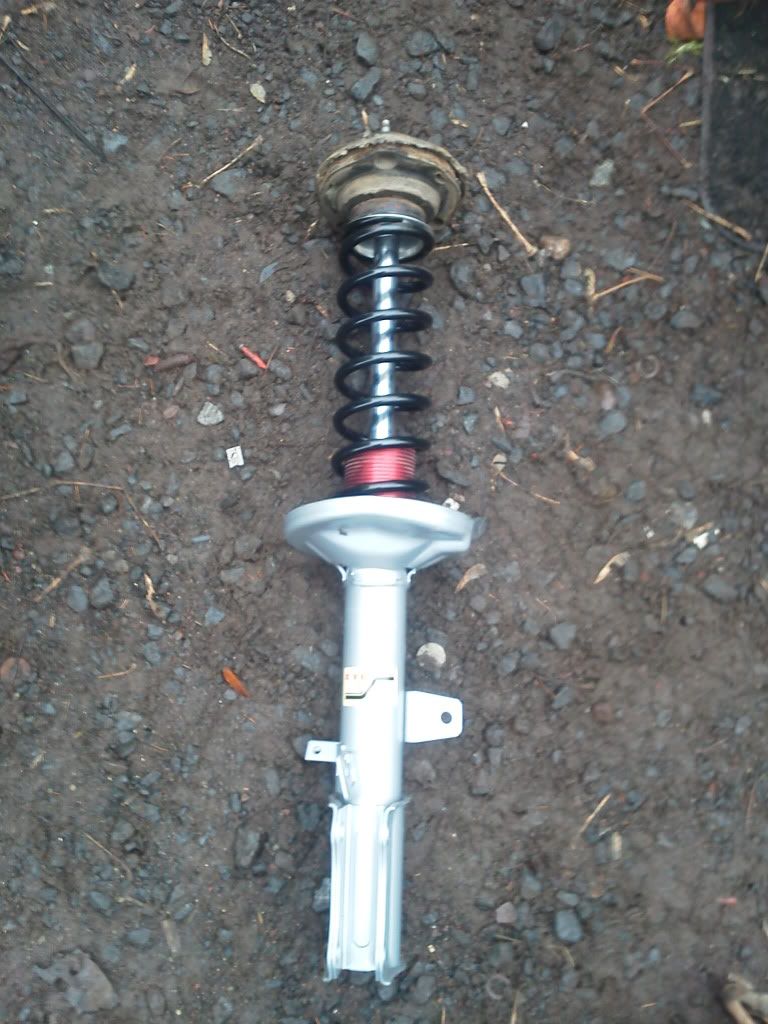 Which lifted the rear for a more aggressive stance:
Trailer hitch:
Towing my Jet-Ski:
Put a new radiator in it....old one...
Last winter, I noticed a blown "bushing" (they're actually spherical bearings) in one of the rear lateral links, it made for some really goofy handling, and was chewing up tires. Luckily I had some old all-seasons to sacrifice while I awaited an opportunity to repair it correctly.
Poly bushings are available for the next body style, so I waited to find one in a junkyard. A few weeks ago, I scored....a '94 Celica GT came up in the local UPull yard....and got this
Had the backing plates sand-blasted, as they were very badly rusted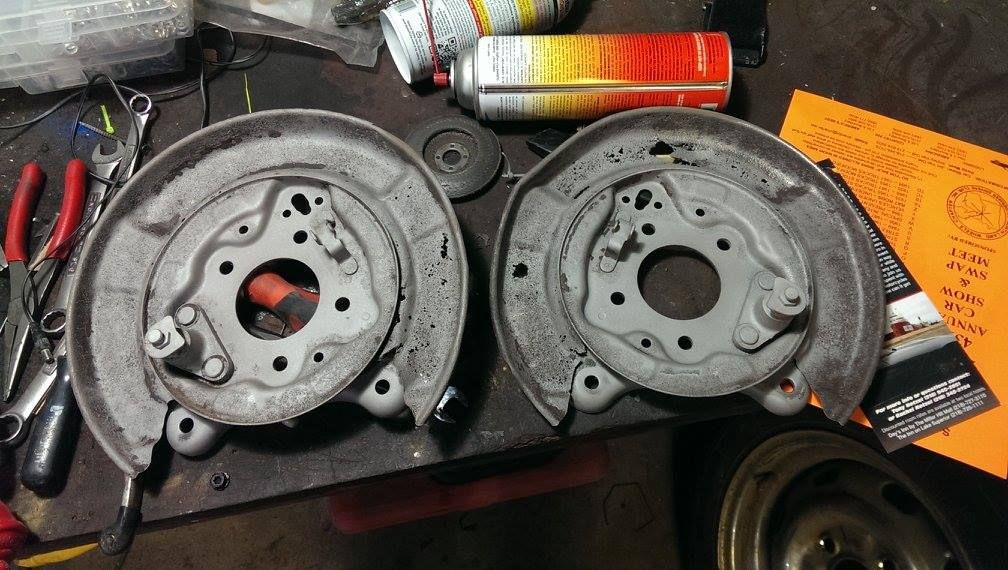 POR15
One new caliper (really only needed a bracket....but they're not commonly available separately), and painted them:
Painted the rest of the parts, installed the poly bushings, and started assembly:
Wheel studs removed so I can transfer the longer ones and spacers from the old hubs. Rotors, pads, shoes, and hardware will be here tomorrow. Then I need the snow to recede enough to actually do the job....