With new baby and all, it looks like it's time to finally upgrade from the original Adventure Subaru adventure-subaru-lifted-1997-impreza-outback which served me so well over thousands of miles, 14 states and 2 canadian provinces. It forded rivers, towed boat and car alike, climbed mountains, conquered desert heat and Wisconsin cold. And stayed faithful on very little $$$ and lots of use.
Basically, this car will be built to do all the same but with a little more size, towing capacity and general safety for the little guy.
Found the new outback advertised for parts locally in the Santa Cruz mountains. It had sat unused for the last 18 months with a "bad transmission." Looked it over and it the car really wasn't bad other than having a nice buildup of dead leaves and spider webs. It was filthy outside and in, but body and interior were in great shape other than needing lots of cleaning. Got it for a mere 350 bones and towed it home.
2000 Outback - 221k with EJ25 and 5 speed (don't find a ton of 5 speeds from 2000+ cars.)
Gave it a quick hose off to remove some of the dead leaves and all.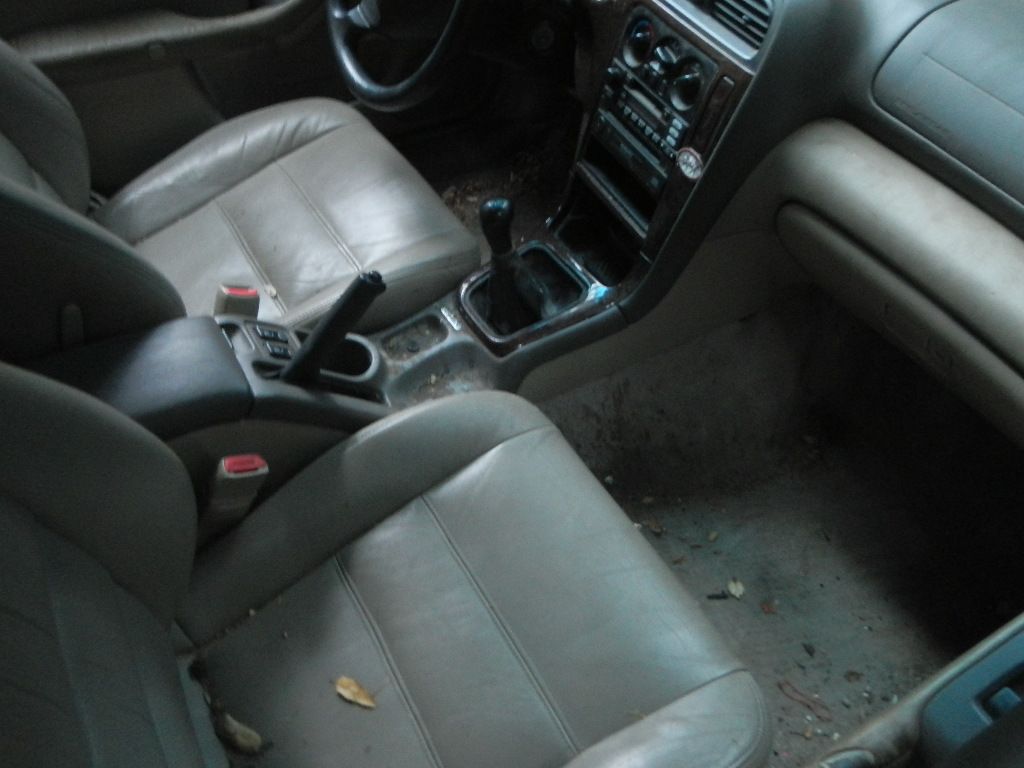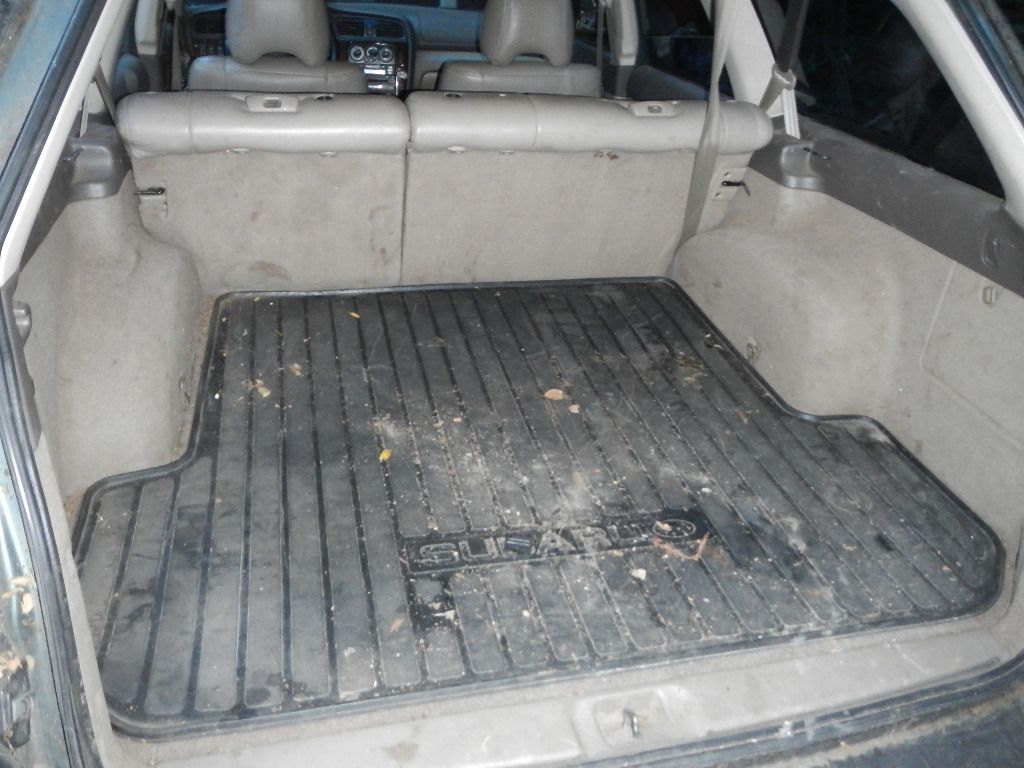 Roachy interior. Smoky car, dirt crusted console. Dust on everything. battery was dead.
The original intent was to simply fix it and sell it to contribute to the fund to get my wife a 05+ outback, but as we both saw the potential of this one (And I marveled at how simple it is to work on a rust free car!) it got me thinking that it may be time to change vehicles.
Got a used battery from pick n pull for $25.
Hunted through Pick N Pull's inventory, online, dismantlers and craigslist looking for a donor car or transmission. Came across a guy in Watsonville (only a 30 minute drive) who was clearing his garage of subaru stuff after having sold his car. He had a 2001 Impreza RS which blew the motor. he ended up replacing both motor and trans with a turbo model, so the good trans from the original car sat unused. Only about 150k on it. Checked the numbers and the final drive was 4.11. Bought the trans for $100! Steal of a deal.

Got a clutch disc off ebay. Figured while I was in there, best to know that it was ok.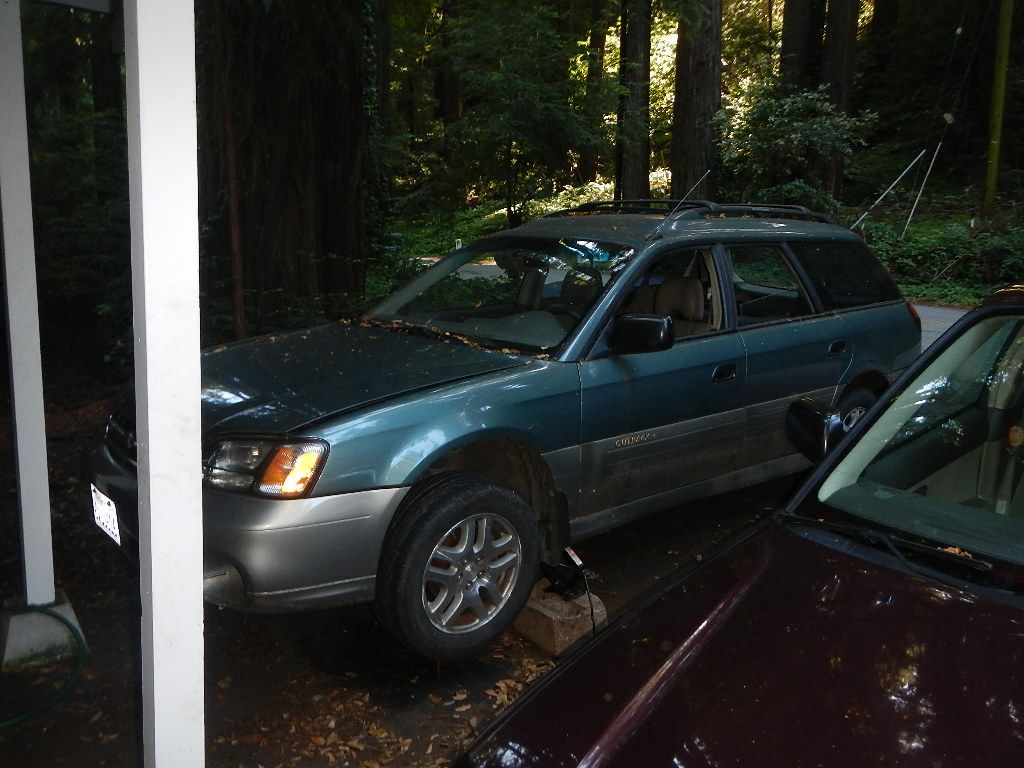 Put it up on jack stands. (The scissor jacks were there for a little added stability but were a backup)
Pulled the old trans. I could hear the click of metal chunks hitting the oil pan when I drained the gear oil. Trans could only go in 3rd and 4th and even then, the wheels would spin while in gear.
Did the clutch and found this.

And it was an exedy so not like it was a cheapie. Never seen that before. the disc was ready to tear into two pieces!
new clutch.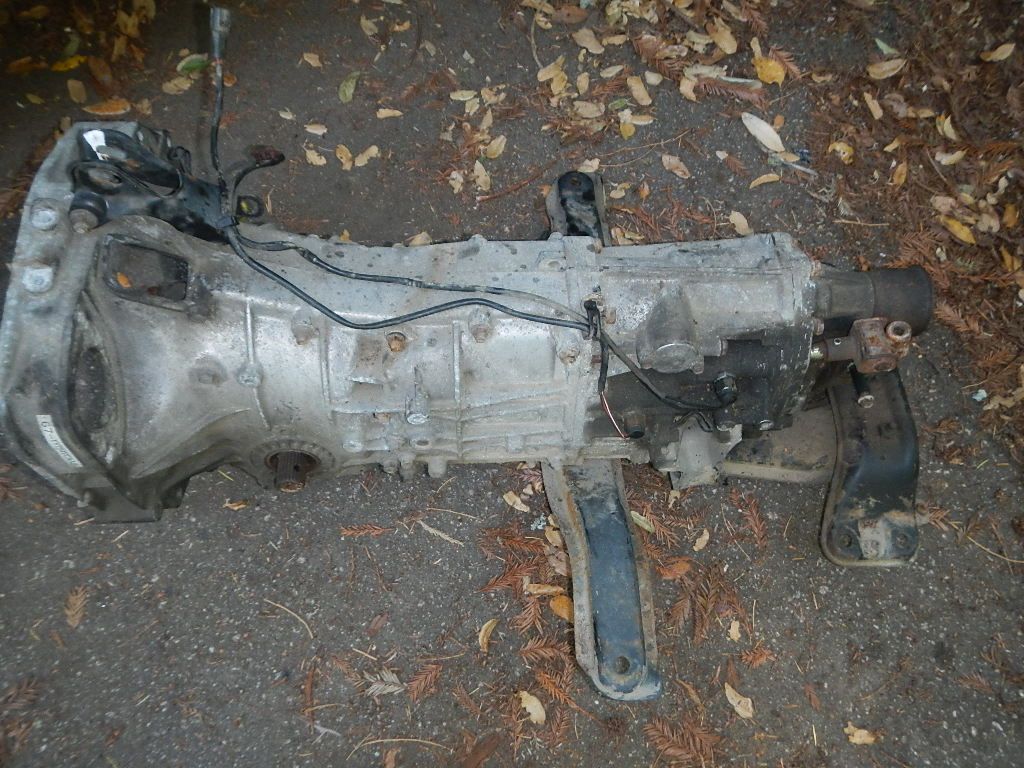 "new" trans. Had to swap one of the sensors over and put the outback crossmembers on it.
Put it all back together and took it for a drive. Will have a few little things to chase, but it handles well. Good power. Shifts smooth through all gears.
Plans as of now
(I will be applying the K.I.S.S. method that worked well for the first car.)
body lift of about 4-5 inches or so.
Custom front strut lower ends
30-31 tires
roof rack/fog lights (probably from the first car.)
Trailer hitch & wiring
Front brush bar.
OBS hood scoop/vents
Maybe a rear mounted spare eventually.
For now... onto the cleaning!

Edited by AdventureSubaru, 14 May 2014 - 12:56 PM.