So today I decided to replace the shoes on my rear drum brakes on my Loyale. I've been looking for rear discs for about a year, but not had any luck. Either I don't have the money, there are no junkyard cars, or a list of other reasons. I just spent the $20 and got new drum shoes.
Installation went fine (surprising). Wasn't too difficult, even for my first time doing drum brakes. What I have a question about is the old shoes.
One thing that caught my eye was the Fuji Heavy Industries logo on two of the shoes. Could these be the original brake shoes that came with car in 1990? The new shoes didn't have the Fuji logo (obviously). The odometer is at 278,300 miles. I doubt these are the original shoes. I'd imagine they've been replaced once before. If they were replaced at the dealership, could they have use Fuji brake shoes? I'm just curious about this. Knowing some of the car's history, I'd say it was probably a 60/40 highway/city driving car. So there's no way the shoes are original, right? They're really worn down, but they still worked. Lift the back of the car, step on the brake, and you can't turn the wheels.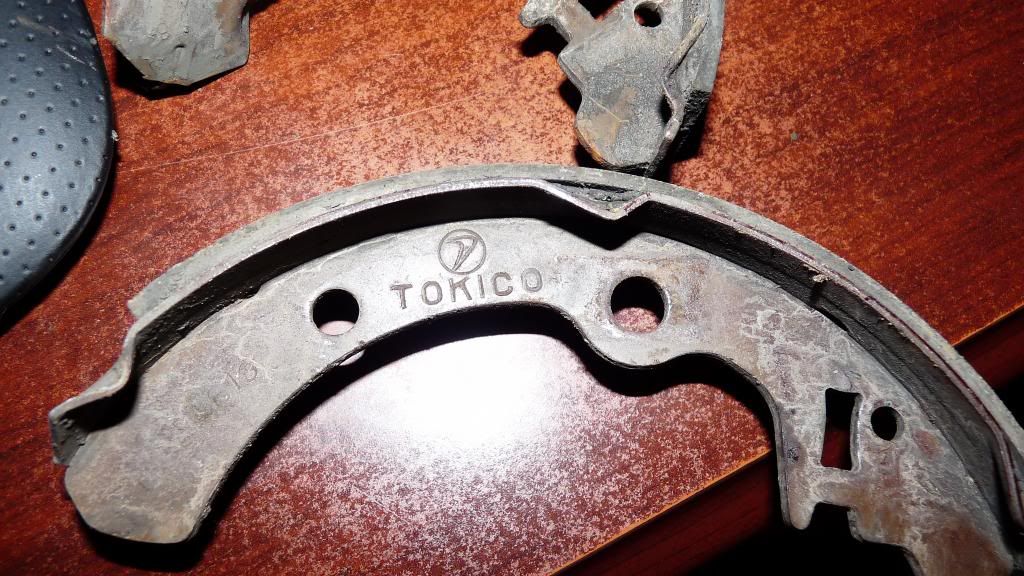 Second thing I wanted to ask about is the wear. The leading edge shoe (towards the front of the car) had less material than the trailing edge. Is this normal for EA82s? Both sides were exactly the same, no marks on the drums themselves, and the material on the pads seems pretty normal (no cracks or whatever). I just wanted to ask about this. I kinda have a feeling it's normal, but wanted to check.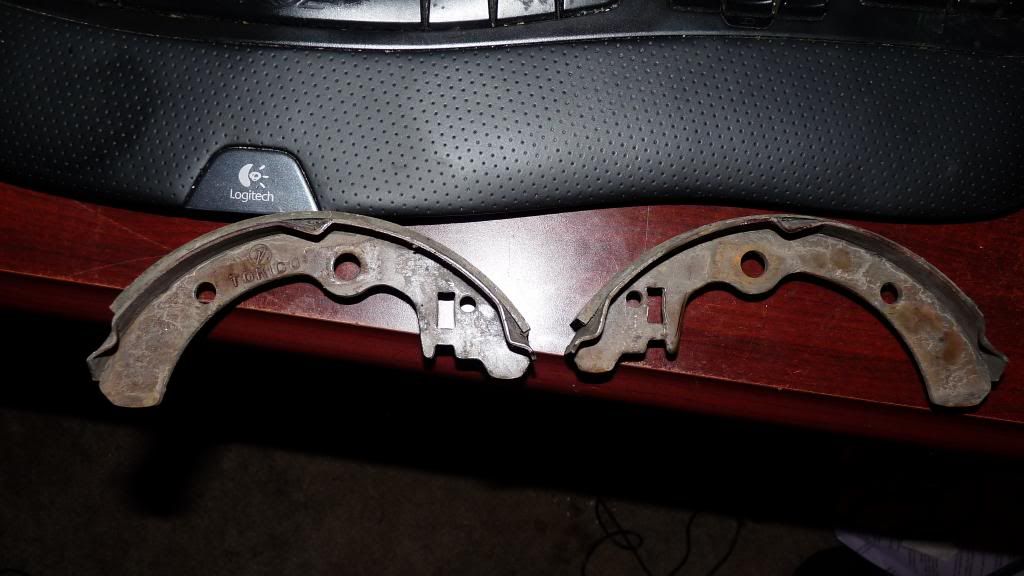 Thanks for any help. I know a lot of people do rear disc swaps, so not sure how abundant the information on drums is. But all I can say is, the new shoes made a HUGE difference. My brake pedal is a lot stiffer and doesn't have a deadzone in it anymore. I presume the front brakes won't overheat easily anymore. I'll be happy if I can get at least 100K out of these shoes.
Thanks!
Edited by jj421, 27 May 2014 - 01:08 AM.