Posted this over at nasioc but haven't had any help yet so I figured if anyone could help me out here.
Hello there! I just picked up a brat that needs a little work. Supposedly it ran last year so I'm hoping it won't take much to get it going.

Its a 1981 1.8 AWD. He said it needed a new coil so I got one and put it in. When I put the battery in the blinkers were going off and when I went to turn the flashers off the horn went off and there were some sparks coming from the steering wheel.

There are also a lot of things missing and wiring ghouls unknown to be.

Here are some pictures of the my wiring woes. I have a Haynes manual but I can't really decipher it. I have yet to find a colored wire diagram, which I think would be more helpful.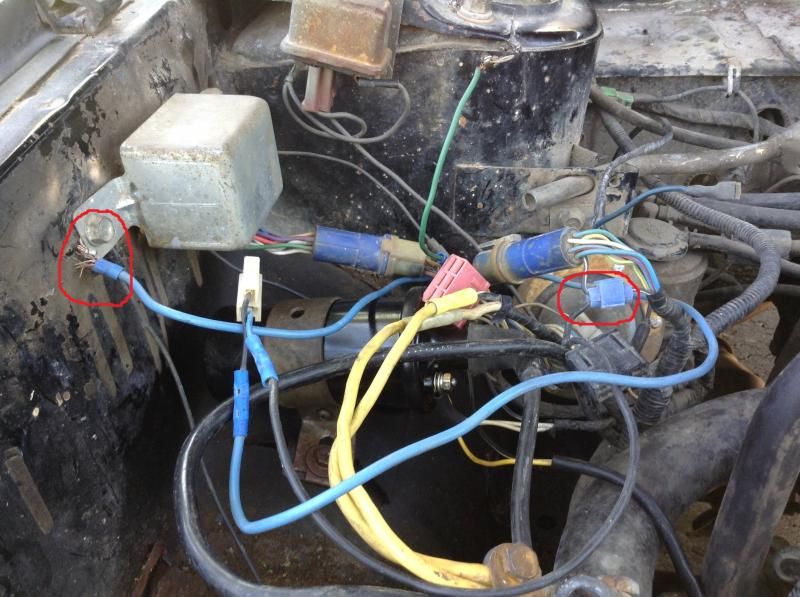 This large blue wire is grounded to the frame and has a male connector. I have no idea where it goes. The mostly black wire is spliced into another black wire that goes into the blue connector. Any ideas of where it goes and what it does?




I'm not sure if both of these are female connections, I know one of them is for sure but the other may just be packed with dirt. They lead back into the firewall. I also have no idea what they connect to.




The only idea I have about the blue female connection is that it may plug into this unit that is mounted on the strut tower because there is a male lead but that entire unit is grounded to the frame. Also, what are these boxes?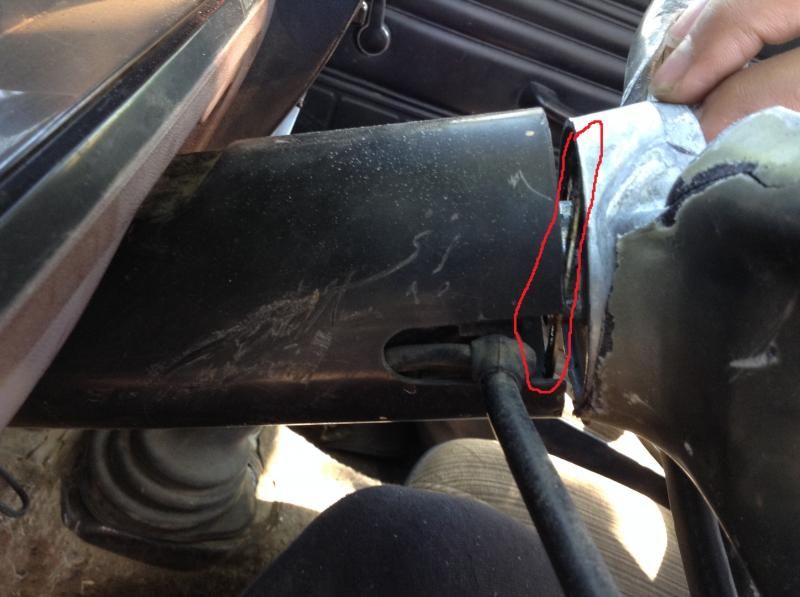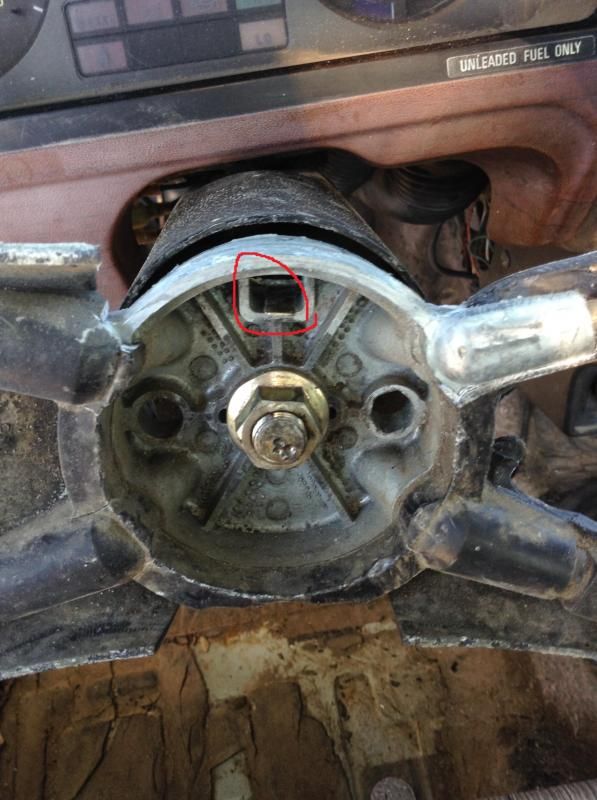 This metal plate was causing the sparks to go off, I'm assuming that it is a switch for the horn. I have no idea how it is supposed to be correctly mounted. I have checked my Haynes manual and it doesn't have an exploded view of the steering rack.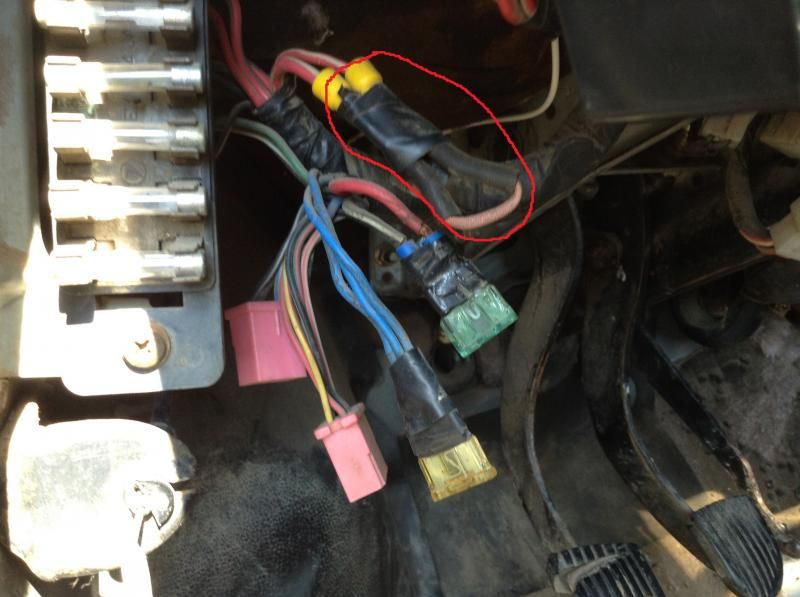 Here is the beautiful fuse orifice. Is the circled one a fusible link? (PO said that the car wasn't getting spark and guessed it was either the coil, fusible link, or regulator). The green fuse is melted but not blown. Does anyone have a list of what the fuses are for?