So I thought I'd finally post a build log for my newest Subaru. I got it about a year ago for $500 with the intention of stripping it down and building a side by side buggy I could park on a flatbed F350 and haul to trails. Well the trans and turbo in the F350 took a massive dump so the Subaru had to be called into daily driver duty.

How I got it: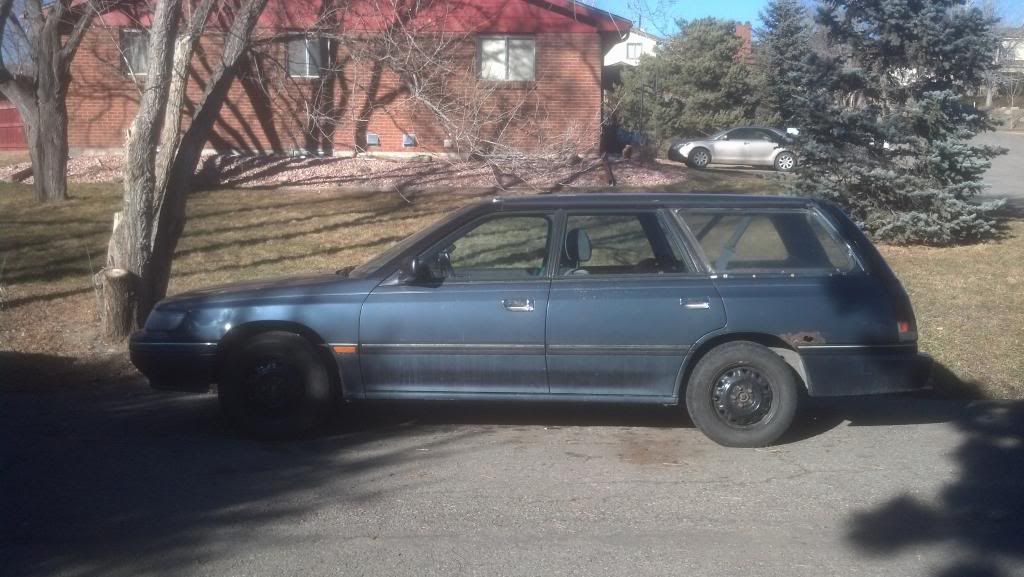 I knew the car had a bad rear diff when I got it, and I quickly realized I couldn't roll it around with no rear axles

had to grab a junkyard upright and bearing assembly to rectify that oops.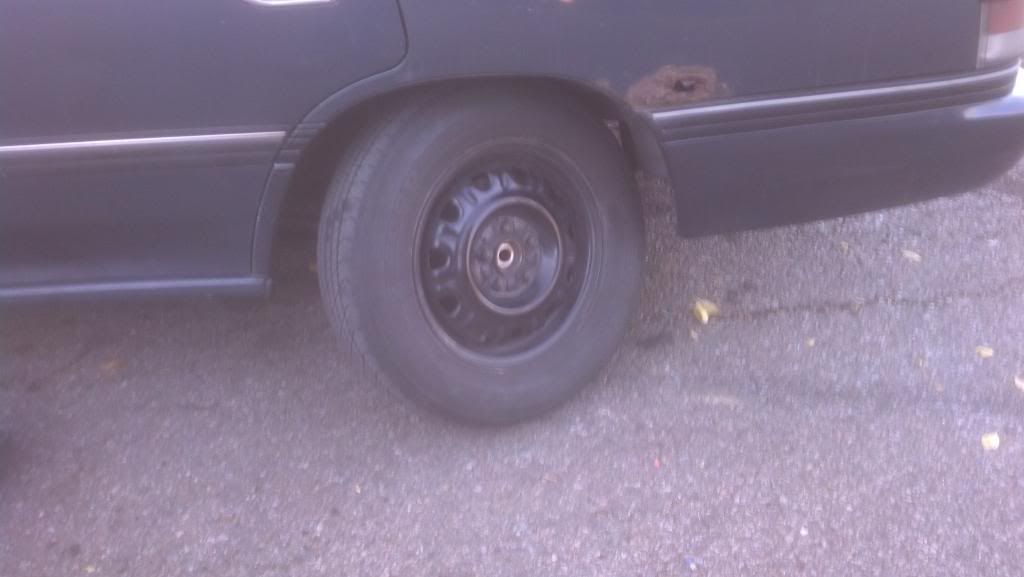 It also became evident after trying to drive it a bit that the front diff was smoked too from the previous owner driving around on tires of slightly mismatched height. So I had to swap in a used 4EAT from craigslist, only problem was my workspace was in the street and it was winter.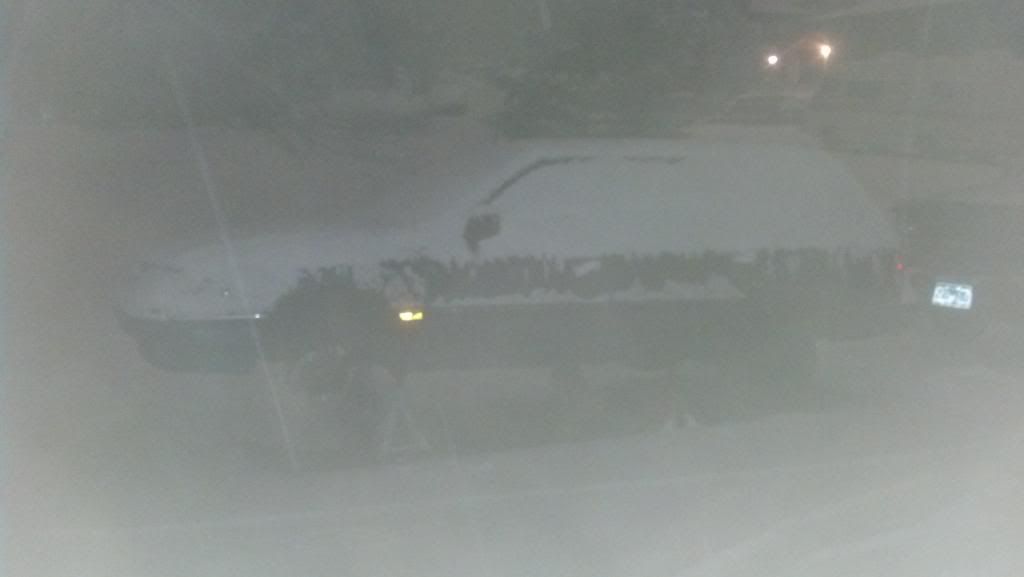 Once the trans was in, I picked up a set of used Firestone 225/70r14 all terrains and had them mounted on the stock steelies. Of course they fouled the spring perches on the struts but I had to throw them on and see how it looked.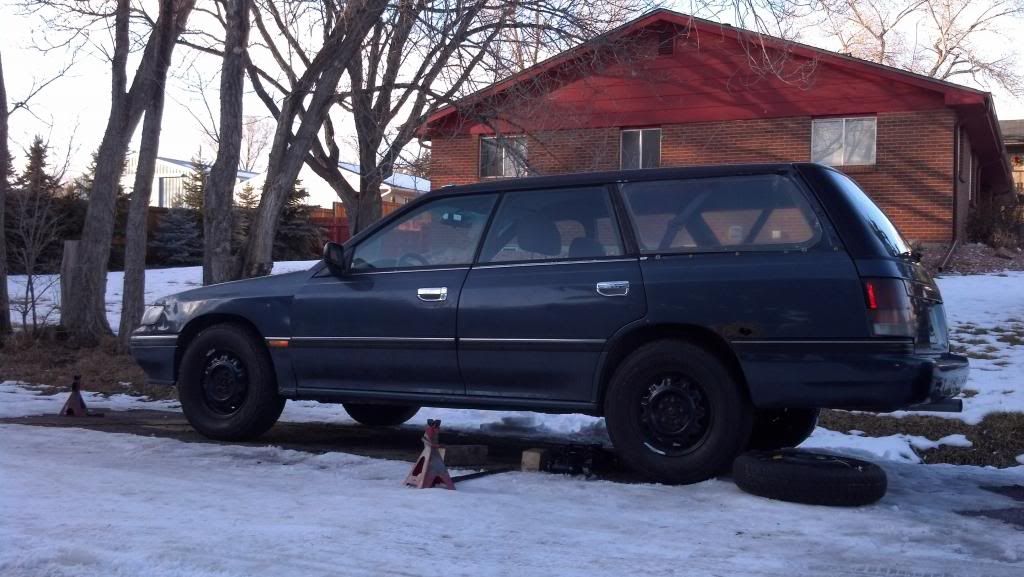 Since I knew my struts were in excellent shape, I didn't want to gamble with a set of junkyard forester struts. So I lifted the car 2.5" at the strut bottom with flatstock, and installed a complete set of Outback subframe spacers.