My beloved Subaru "BumbleBeast" has been with me since New, from june 1985; I changed the Lug pattern on it since year 1996, from 4X140 to 4X114.3 to gain easy access to a more variety of Rims; I posted photos and more information regarding that, ~► Here.

I choosed originally fifteen inches Rims, as they're easier to find Tires in many sizes, brands and styles; and their price is not high, so, I choosed this ones, which were Five Spokes 15" X 7" wheels, and 25" all-terrain tires: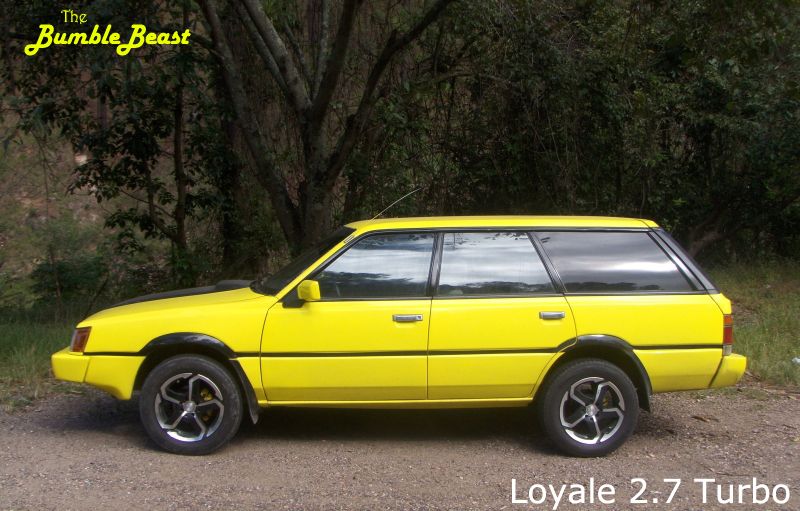 But after that, I never Liked too much their looks, because they were somehow "Too Much Bling-Bling" for my style and the offset wasn't perfect, they came a little to the outside ... Some months after I obtained them, I had financial problems, so I sold them, and obtained as Gift, the old ones from the Buyer's car, which are also 15" but beated steelies + half worn tires, out from a Hyundai Elantra, see:




I decided to run my "BumbleBeast" like that for a while, because I planned to reunite enough money for a New set of 15" Rims with five spokes but all Black finish ... But suddenly I lost my Job, after fourteen years being there, due to political reasons, and I'm Not a political person...


(Photo taken my last day at my ex-job's parking lot)


So I had to stay with those ugly steelies for around a year so far ...
But my Spare wheel is a 15" rim that came from a '93 Nissan 240SX,
it is a lightweight aluminium, seven spoke Rim:



These has the very Perfect offset (40) for the Subaru,
and are somehow "age correct" for my "BumbleBeast"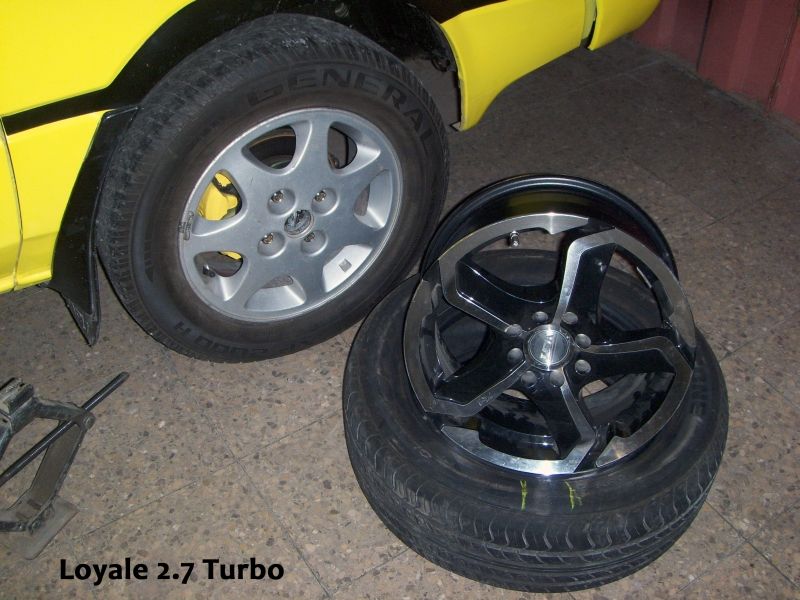 So, lately I've been Thinking about obtaining a Complete set of four Used rims from a 240SX, as I already have tested the one I have, and somehow its look grown on me... also used Rims are Cheap to obtain here, in Honduras, and I'm in "Low Budget Mode"

---

If I obtain a set of four of those, I plan to:
► clean them,
► polish them,
► paint them,
with Black powdercoat,
so, let me Know what do you Think about that idea.


Kind Regards.