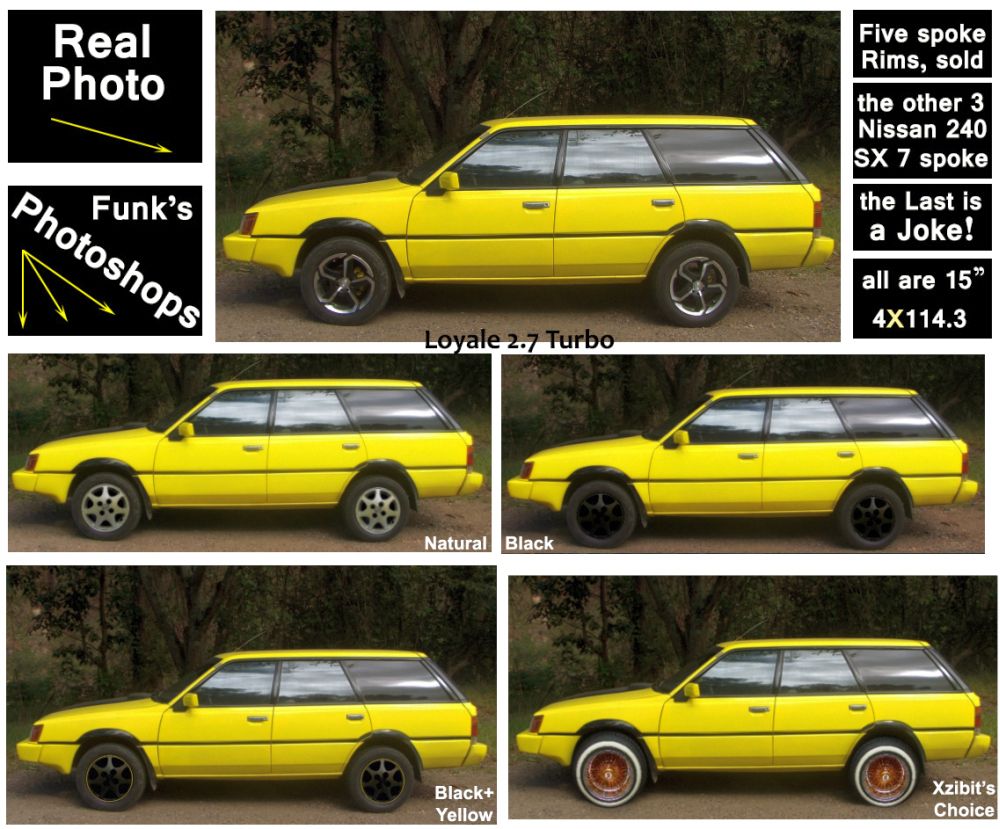 ---
As I Wrote Before:
... I continue searching locally, I'll travel to the main cities' Junk Yards, known here as "Yonkers" ... there are many cities, each has some junk yards, but I think that I'll start by traveling with my family to the main cities, starting at the city of San Pedro Sula (over 1.5 million population) nearby the caribbean coast, which has many junk yards, also if I couldn't find those wheels there, I'll go to the twin cities that conforms our capital city (Tegucigalpa & Comayagüela = another 1.5 Million population) nearby the pacific ocean's coast, which also has many junk yards...

(Remember; as usual on my posts, underlined words are web link to interesting photos and more info on the subject)

Kind Regards.
I went on a Long Travel with my small family, during the past weekend...
Without finding any 240SX set of Wheels.
Are those too scarce?
Kind Regards.