I sold my 85' hatch 3 years ago when I was transferred from Colorado to Florida. After transferring back much sooner than expected I picked up this gem to fill the obvious need of a car that can survive Denver winters.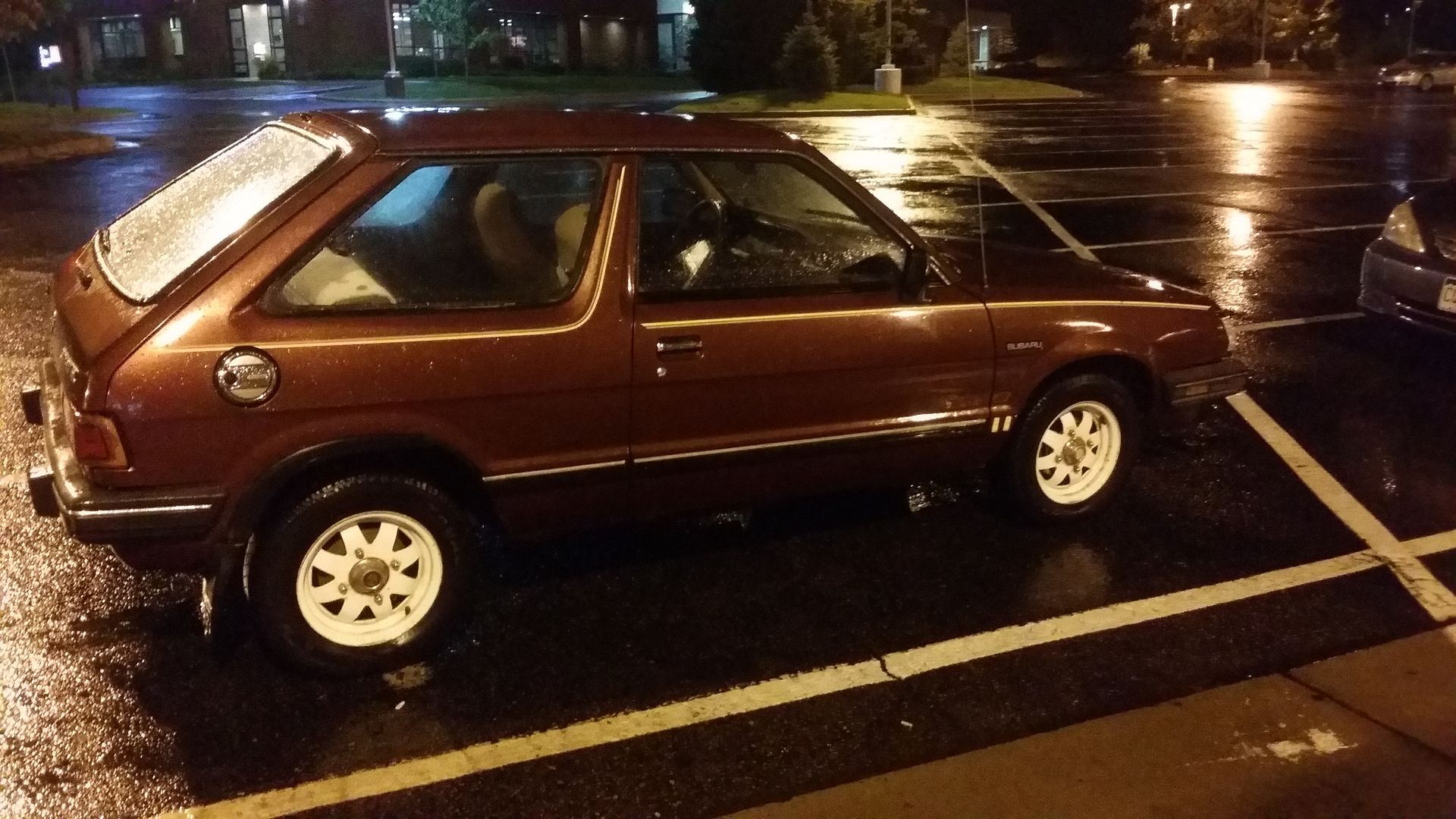 From the literature in the glove box and the dealer stickers it appears she was originally a New Jersey car. The original dark red paint hides the rust and she has a few dings here and there but for the most part the body and panels are strait and she runs well enough to be a daily driver as I sort out the known issues and upgrade a few things here and there. She also came with a second set of wheels with bald tires. There are a number of issues to sort out but for the price I am happy. A reliable daily driver with good fuel economy that is easy to work on, goes anywhere, and has enough issues that I don't feel bad about altering it from stock. This last bit is important not only from an availability of parts standpoint but also because this will likely become my son's car in a couple years. He is looking forward participating in the build. So let the fun begin!
Short term:
Wind shield (spider webbed right in front of the driver)
Front seats (both are bad, driver's seat is down to the frame/springs)
Valve cover gaskets (both leaking)
New fluids throughout
New front axles (passenger side is clicking, drivers side boot is badly ripped)
Pressure wash underbelly and engine bay
Exhaust leaks
Medium term:
15" wheels and tires
Radiator
Rear seats (cracking but not in bad shape)
Interior clips and fasteners
Clutch return spring
Stereo replaced
"Bowl of oatmeal" shifter slop fix
Rear disk conversion (if a donor car appears)
Acquire parts for engine/transmission swap
Address rust and paint
Driver side left seat rail
Shifter boot
MSD
Long term:
Engine swap (either rebuilt EA-81 or an EJ-22, not sure if carbed or Megasquirt)
DR5MT swap (if EJ-22 then possibly the EJ transmission . . . maybe)
Supercharger
LSD
Dash
Edited by iceageg, 03 January 2017 - 11:25 AM.