Hey guys
In my never ending search for the non-existent compressor map of the RHB5-VF7, I found one for the stock WRX turbo (TD04-13G). I figured I'd see how well it matched up to the EA82, since it's been proposed at a possible up grade. Well guess what… it matches VERY well! For boost pressures between stock (7psi) and around 15psi (about all I'd want to push the EA82) the flow stays within about the 75% island.
The first table is the flow estimates in CFM and cubic meters per second (CM/s), the big margin for error in these numbers is the volumetric efficiency, but should be fairly close, if anybody has a torque curve for the stock EA82T we might be able to get a bit more accurate.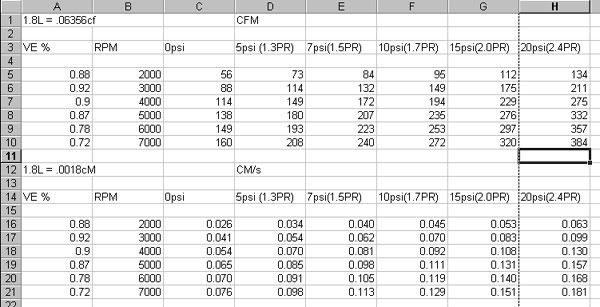 The graph shows the flow numbers over the compressor map for the working RPM range of 3000-6000. Note that the 7 to 15psi flows fall right in the heart.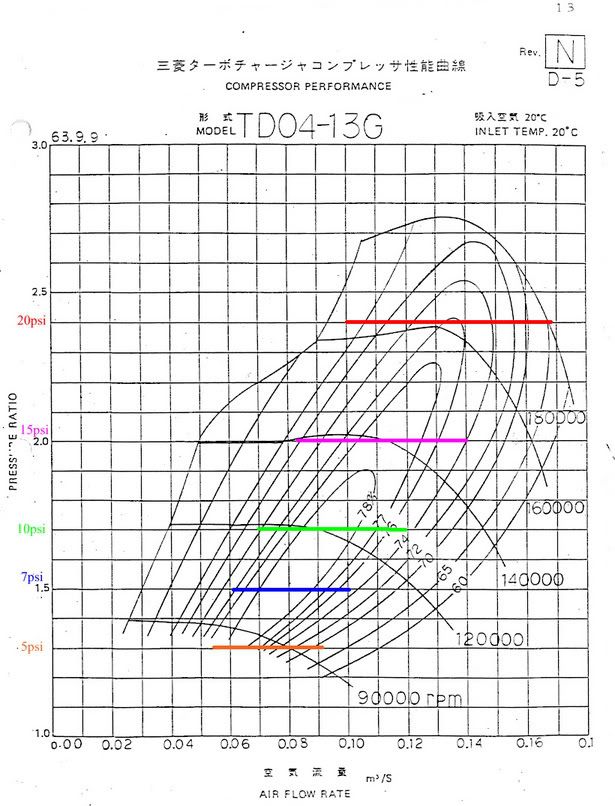 The real bonus here is that "take off" low mile WRX turbos can be had for less than the cost of rebuilding the stocker. The down side in higher minimum boost RPM and increased lag, but I think mods to open up the intake and exhaust will buy back most of the loss. There are some mounting issues beyond changing flanges, but they could be addressed while creating better flowing up and down pipes, dose anyone know if the TD04 is clockable like the RHB5?
Anyway, thought some of you might want to see this stuff.
Gary