I wasn't going to post about this tell I was a little further along, but since possible demand may shape how I proceed with the project I guess I'll spill the beans.
On a suggestion from Tex I have prototyped a sprocket for the EA82 (see pics), he will receive the first set for testing (cause he gave me a bunch of parts, thanks again Tex

). I have also made contact with Myxalplyx about possibly including them in his Dyno testing. After I'm happy with the design I will hopefully have enough interest to justify a small production run.
The units are adjustable +/- 10 deg with locking pin locations for +/- 0 through 5 deg at 1 cam degree increments (1/2 crank degree), one whole belt tooth is 10 deg so this yields a full range of adjustment. The steel prototype came in at 12oz (stock is 9oz), the production version will have an aluminum hub and should be at or below stock weight. One detail that still to be determined is if the mounting screws will clear the stock timing covers, they protrude from the pulley face by about 0.120" and I have not checked the clearance yet (preliminary investigation does not look promising, thanks Shadow).
Anyway, let me know what you think and give me an idea what you might be willing to pay for them. Quantity will have some effect on the final price, but unless it high enough to warrant a CNC run it won't make a tremendous difference.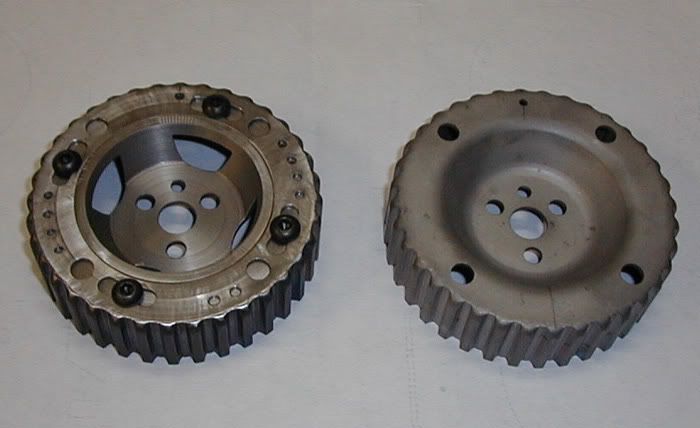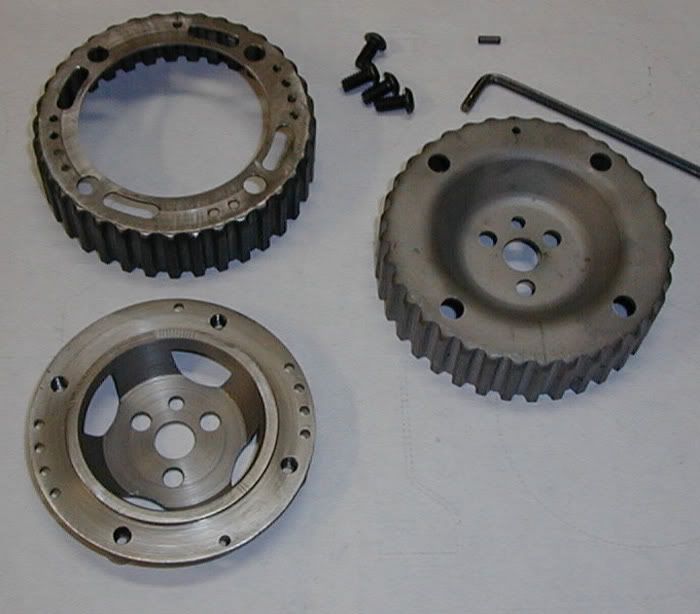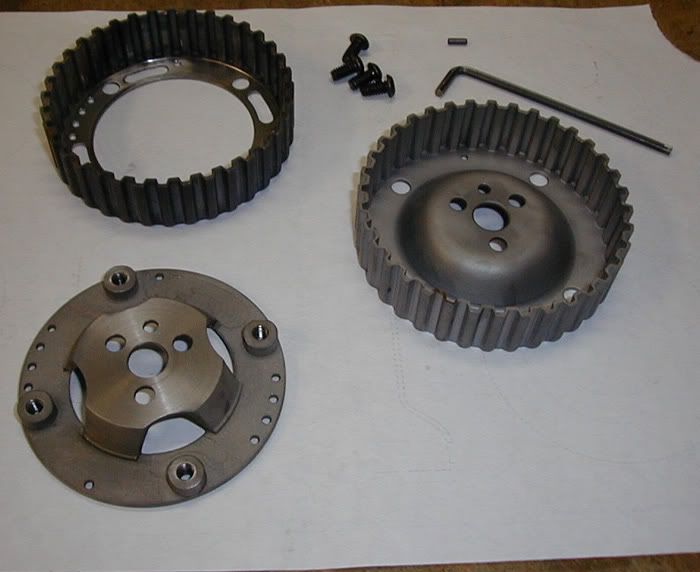 Gary