Tools needed
:
14mm wrench
12mm socket
socket extension
5mm allen key
WD40 or other
antisieze grease
I installed this while the car was on the ground. I am small, flexible, and extremely patient...your results may vary

Locate the endlinks...one on the drivers side and one on the passengers side. Insert a 5mm allen key into the end of the bolt and use the 14mm wrench to take the nut off. This can be a slow process, so stay calm. Picture shows 5mm allen key with 14mm wrench:
Next, locate the bushing brackets. There is a bracket on the drivers and passengers side, and there are two (2) 12mm bolts on each one. Take them off. The passengers side upper bolt may be tricky because of clearance issues, so be prepared for that.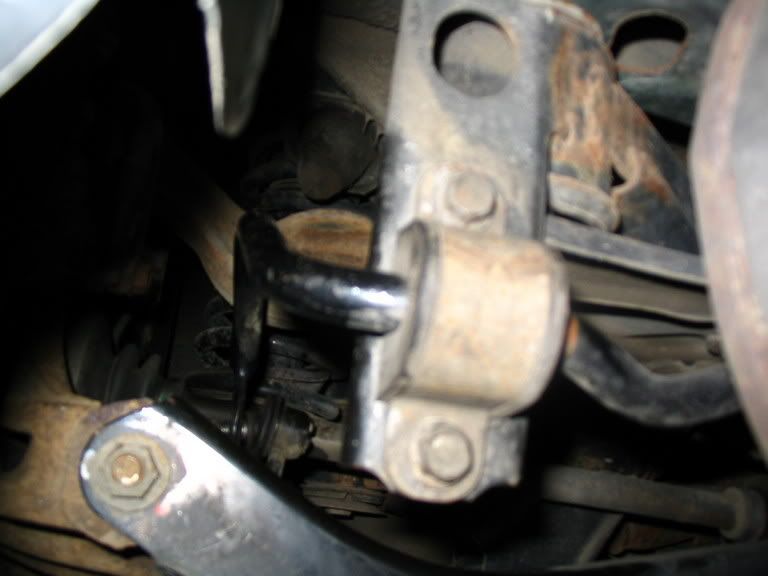 Now the bar is loose and ready for removal. Lower the passenger side first, then snake the drivers side around the exhaust. Now that it is removed, compare it to your new bar. I installed a 22mm (7/8") sway bar from
IPD
with the supplied new bushings and brackets. Compare and laugh. Stock 13mm v.s. 22mm: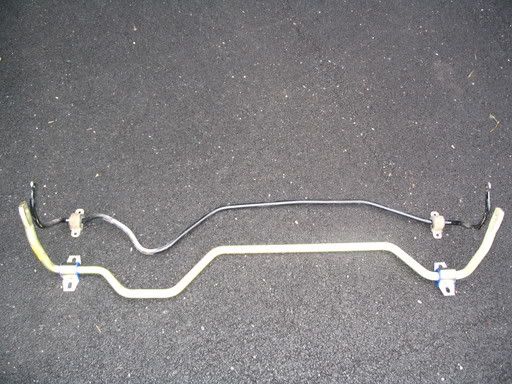 Next, you need to somehow snake that new bar back up into there. Nearly impossible! I put a floor jack under the rear differential and lifted the wagon nearly off the ground so that I could get a better approach angle...it's still tricky but it is doable on the ground. Installation is opposite of removal of stock bar...insert drivers side first then passenger side.
Once the bar is in place, grease the bushings (IPD supplies both), slip them over the bar, and then loosely attach the brackets to the stock mounting locations with the stock 12mm bolts (Apply antisieze on the bolt threads):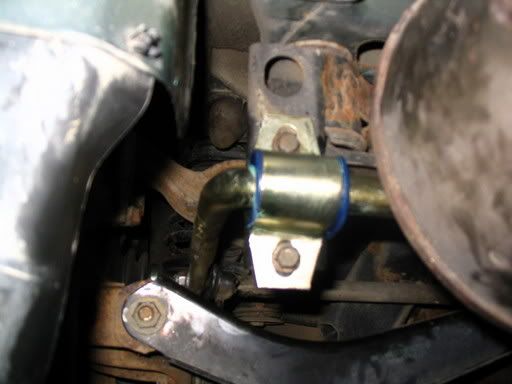 Next, put the endlink bolt through the holes on the bar at both ends. Because of increased thickness, it barely takes any time to tighten the 14mm nuts down. Remember, you need the 5mm key to do this task so the bolt doesn't spin in the endlink. Also remember to tighten the bushing bracket bolts as well.
Ahhh...New Bar!
This took about 2 hours to do while the car was on the ground. I soaked all bolts in WD40 a few days in advance, which made it a lot easier. The wagon handles so much better than stock with this modification, even on the stock suspension. Enjoy!
Kevin