Hi there,
My name is Jake Perkins and I am fourteen years old. I am currently in the process of restoring a 1969 Subaru 360 Deluxe Sedan, which only has 16 miles, due to the fact that it never sold during its time. We are making great progress on the car, I am going to use it as my first car, and with the rising gas prices, I will be taking advantage of the 66 miles to the gallon on two cylinder, two stroke 356cc engine. The entire vehicle weighs 900 pounds.
(sorry if the info below seems to repeat, I just copied it from the introduction I made on another forum to save myself time)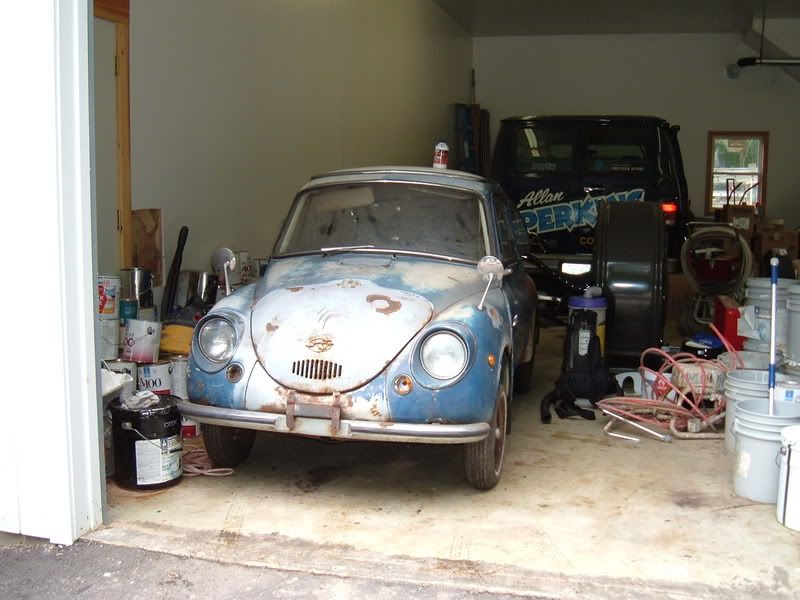 http://i2.photobucke...06193600116.jpg
This was Subaru's first car, built in 1958 to about 1971. Ours is a 1969, they were imported into the US in 1968 to 1971. Under the bonnet is a two-cylinder, two-stroke 356cc engine. The vehicle only weighs in at 900 pounds and can fit in the back of a regular size pickup truck. The 360 came in a few different versions. We are restoring a Deluxe sedan, which was the base model. There is a pickup and van, which are forward-control(flat nose) and use the same engine. The engine gets 66 miles to a gallon of gas. There is a sport model, called the Young, and a...
I will just give you the wikipedia article that I contributed to. The picture in that article is one I took.
http://en.wikipedia....wiki/Subaru_360
Let me state at this time that it is my father and I restoring this car, I am only fourteen years old.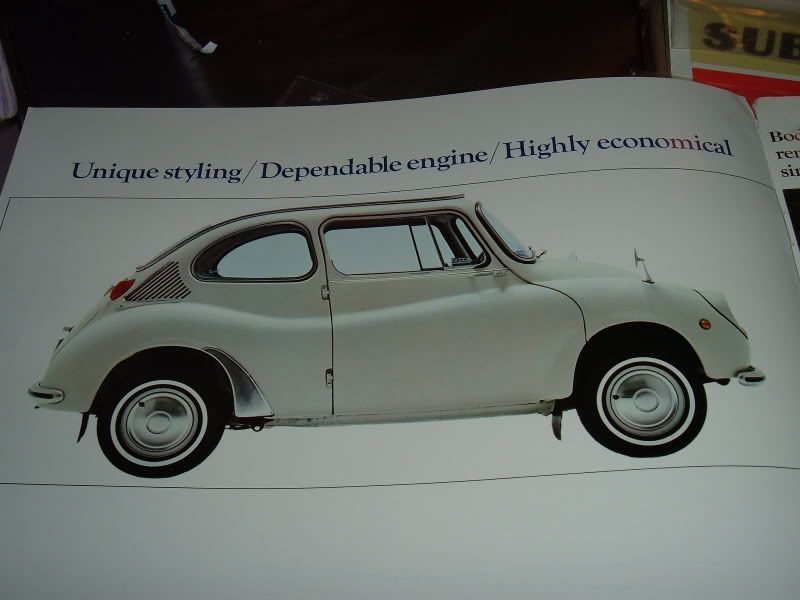 The entire gallery
http://photobucket.c...ubs360/?start=0
Page 6 is the first pictures, obviously page one is the most recent pictures. We are making great progress with it.