... I cut the round 9004 socket from an old set of broken plastic headlights from an unknown car the junkyard let me have and I dremmel'd the tail light socket bigger and JB welded the 9004 Twist lock socket part to the back of my tail lights. I bought 9004 pigtails from Napa for like a dollar each and wired it up to high only. Stepped up to a bigger fuse and it worked for years. It eventually half melted the reverse section of tail light because it got to hot one night but I got over it.
Thank you for your Kind Answer.

My Subaru "BumbleBeast" also has Halogens for the Reverse Lights, but I use the Bulb that you can see in the Following Photo...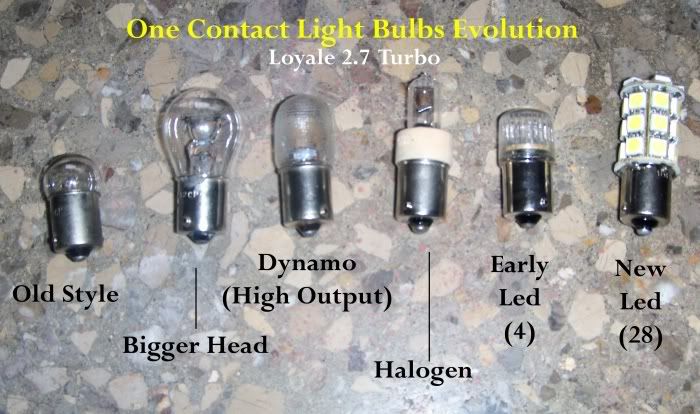 ...marked as "Halogen" ... it came with the 1156 Base already, and the Box said that it also will melt the Plastic if it is Lit for more than three Minutes.

Kind Regards.