Alright, I never post about my car unless it's got issues. Well, I just got my swampers on and I figured i'd throw up a pic so people around town know who I am and what not. Some of you have seem my car go from broke down and busted, to slightly less busted and a little more mean. Lol.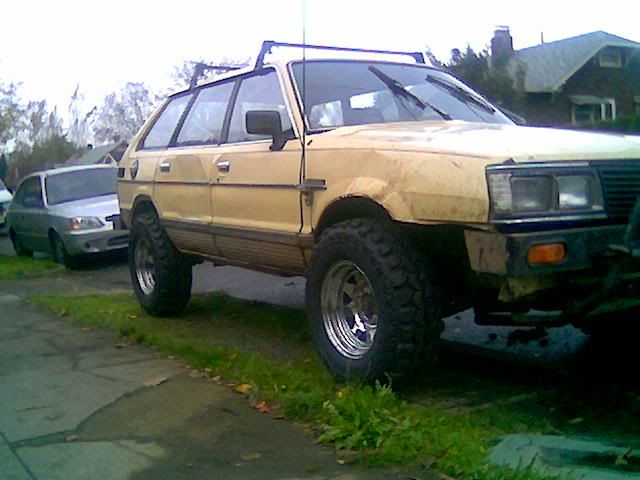 Car mods are as follows:
Webber
Reinforced rear diff
3" lift, half Mud Rat, half Ian White.
Power steering
Custom sounds two 5" mids two 3" highs and one big 15" sub with Ipod providing the tunes
5 speed ea82 tranny
EA82 dome light (lolz)
Push par
27.5 Swapmers OSR O2R on 14" Chrome Toyota Spokes
* Still rolling the "Ocean Engine" from the "SS Subaru" the thing runs strong.
** Coming Soon** Roof rack basket, and a welded diff. goes back in.
That's all I can think of for now.
Thanks for letting me gloat about my toy, this car effin liberates me.
Ryan