hers what i got so far.. i need to do a little welding or recruit someone near buy to assist:D but its coming along with zero out of pocket.
i cut out all but the frame of the grill and inserted some cool Aluminum mesh.. and notice the notched bumper for additional cooling(welding needed)
I believe thats about 6" off the front.. turn signal guards may be useless but the fit the theme.. who knows.. may stop a rock..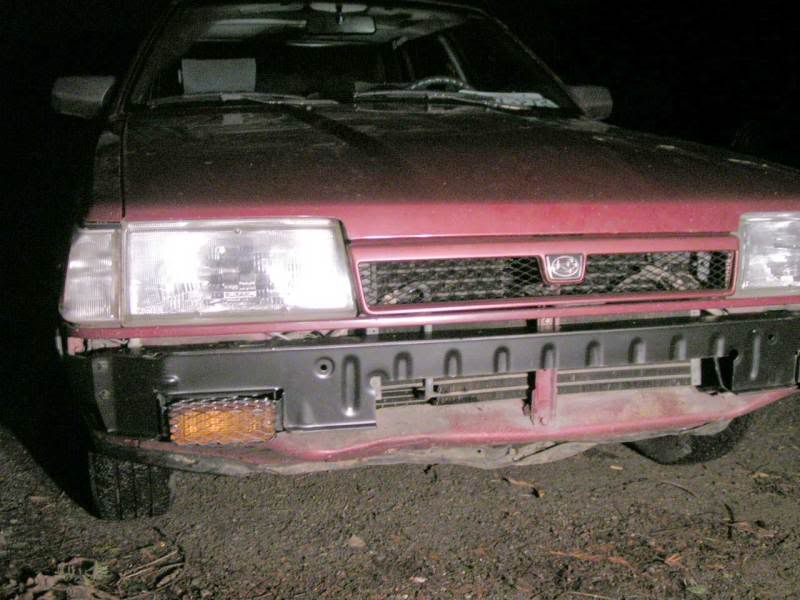 i have a slightly bent up lower valance, thats coming off tomorrow to get a lil straightning.. If someone has a rx front air dam they want to let go of shoot me a pm.
more to come..
rllywgn
88 GL-10 turbo sedan
ft4wd~5spd~lsd