Teaser...........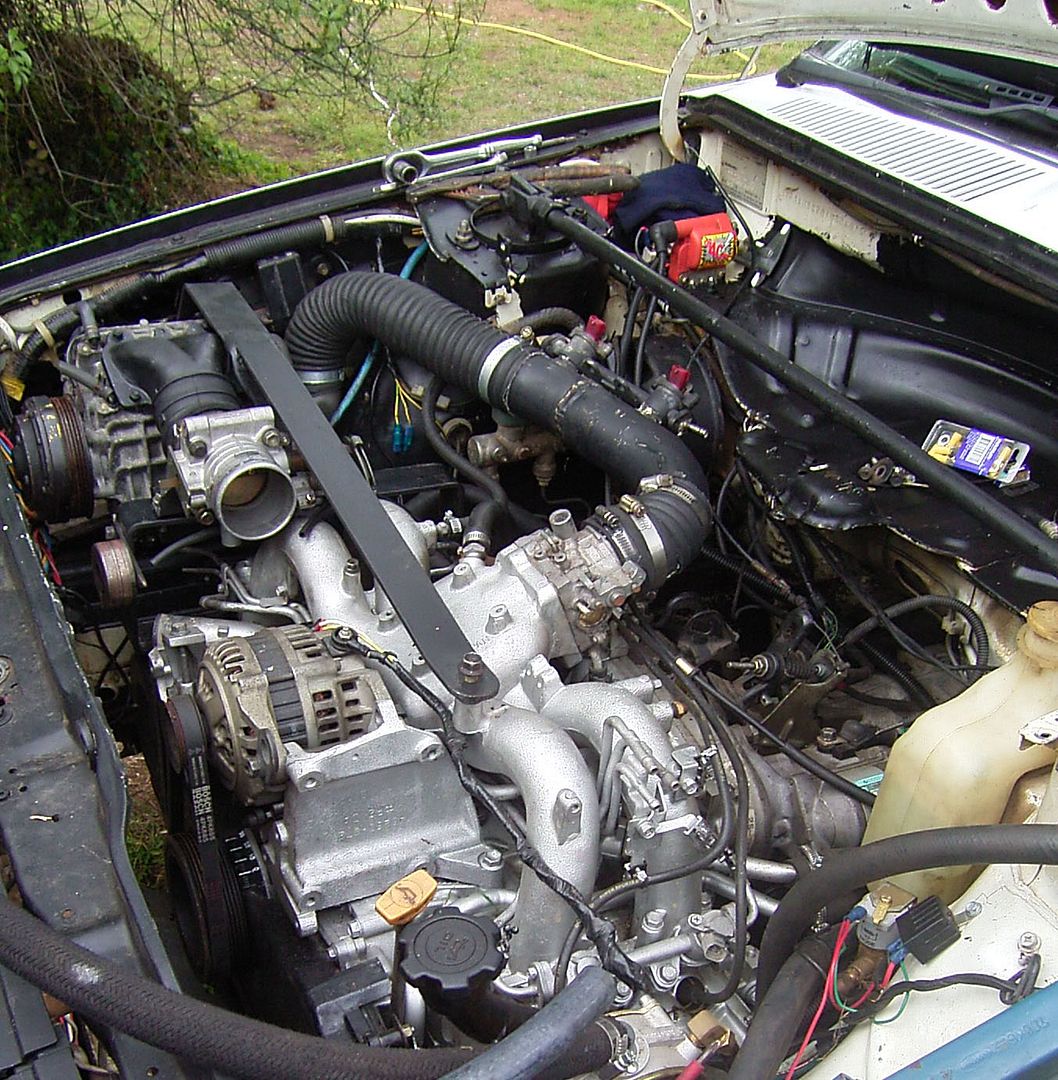 Spank me someone
225/60/15's with Navara offset on the fronts and landcruiser rear offsets.
6 studs each.
Toyota 1gg blower, Very custom brackets, all LPG of course.
We have 15km of test run under the belts.
It was leaking boost like a seive (deliberately) and IT HAULS!
LIKE A FREIGHT TRAIN!
new belt is coming today to replace version one.
minor modification last night fixed a belt alignment problem.
4 days, three nights,
Tired, sore and grinning like a fool.
Will is a legend and gets huge credit for his hard work, lateral thinking and skill.
Thanks heaps for your work.
Full write up is in the works, after further testing of course.
_________________
1986 Wonder Brumby
Walks the Walk