thursday after school my friend and i decided that we should go wheelin for a bit in santa paula river bed since we havent got to go towards the end of summer. My friend drives an AMC eagle sx/4 with a 99 jeep grand cherokee engine in it, and i was driving my stock brat. i didnt know wut to expect.
after crossing the creek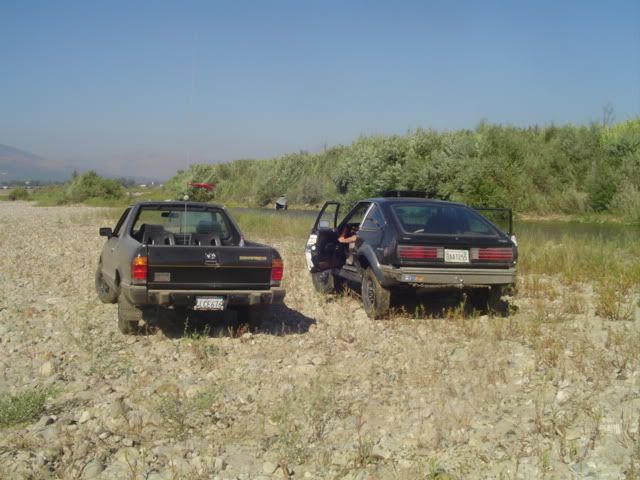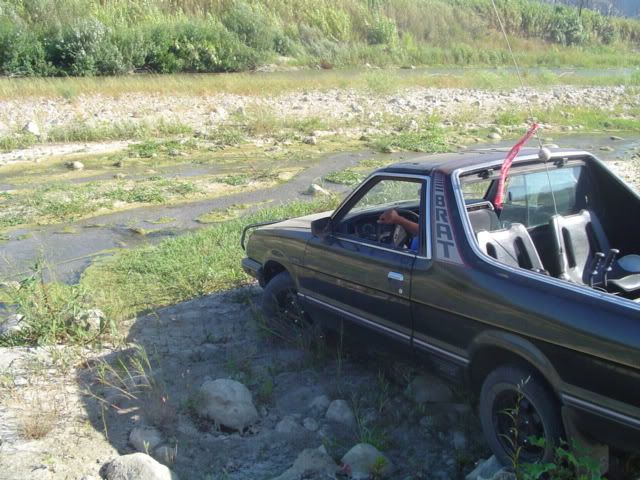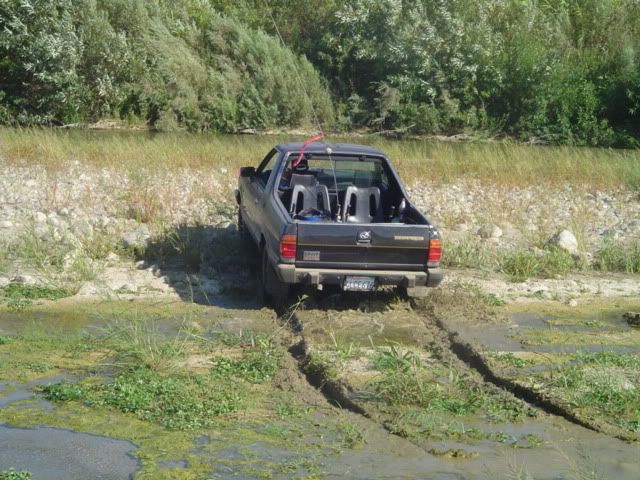 (got stuck and since he was able to, he pulled me out)
i didnt get stuck too bad, like it didnt really cause as much damage as this...
seriously that rock just came out of nowhere, we had to lift the car with a scissor jack and pull the rock out with the tow rope.the eagle was fine except for a squished exhaust pipe.
i was a little further down stuck in some sand but i was suprised that my stock brat made it out.
stock height sucks.. still waitin for AA to ship out my lift from the group buy