Would every sube owner here disown me if I ened up painting my brat this color?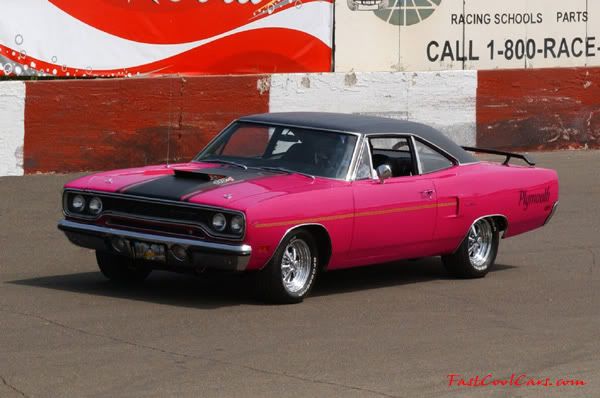 I'm an old school mopar guy, always have been and I fell in love with this color years ago, I almost painted my '70 Charger with it. It is 1970 only color, FM3 panther pink for dodge moulon rouge for plymouth. I'm think this color with white interior, flat black brat lettering and stripe.

Whadaya think?
I mean, it was orginally gold, and besides the fact I hate gold and it's always been a bad luck color for me... I gotta go with something else whenever the time comes.