Well, I managed to slightly destroy the wagon again. Some friends and I were out riding around in my wagon on a back country road Thursday night looking for something to do and we found it. The road were on was pretty curvy but we didn't wreck in a hard turn, it had stormed a few hours earlier but the roads were dry until we came upon one turn where the road was wet and covered with leaves, the car started to push and I backed out but it was no use she just kept going so I locked it down and braced for the worst. We ran over a bank and a few trees in the process, up rooted a 6/7 foot tall pine, finally smacked into a tree and the back end flew around, leaving me parallel parked between two trees.
Long story somewhat shorter we managed to get a ride home and borrowed moms BF suburban, came back and pulled the rear of the wagon away from the tree. I hopped in it, fired it up and drove it off the bank and over a sea of 3-4 foot tall boulders. Most of the damage came from the exit, but it was the only way out..... managed to pop a tire and bend up the pass. side rocker, fender, and push the rear bumper up a bit. We hooked the tow rope to it and flat towed it home..... I pulled out the front and drove it down the road today, all seems ok except when you're going straight the wheel is pointed towards 2 and it feels like it's pointed at 9.
I'm gonna try and get it checked out this week, nothing was obviously bent but something is outta whack. Depending on the diagnosis this may be the end of the wagon, I don't see much point dumping a lot of money in it.
It's kinda funny that the damage is almost exactly the same as it was last time I wrecked it.
Oh, no one was hurt, but I was so freakin' sore the next day.
Pics!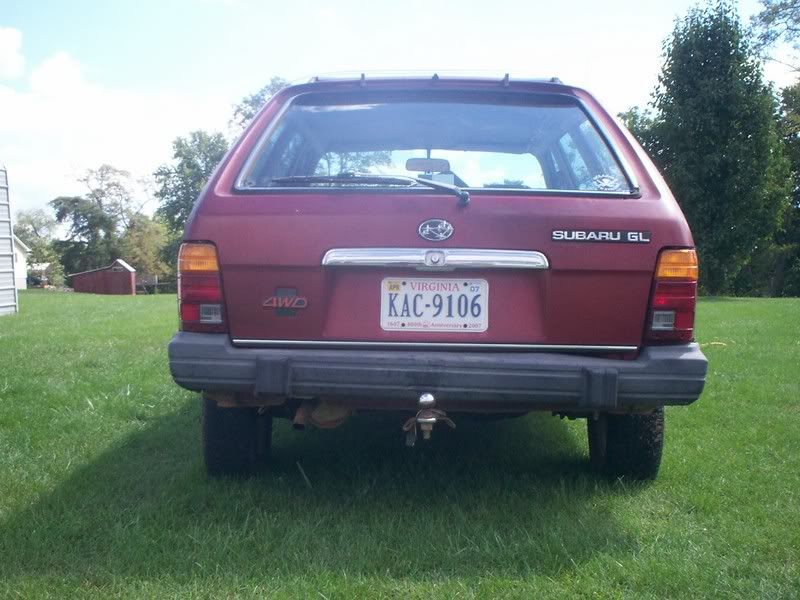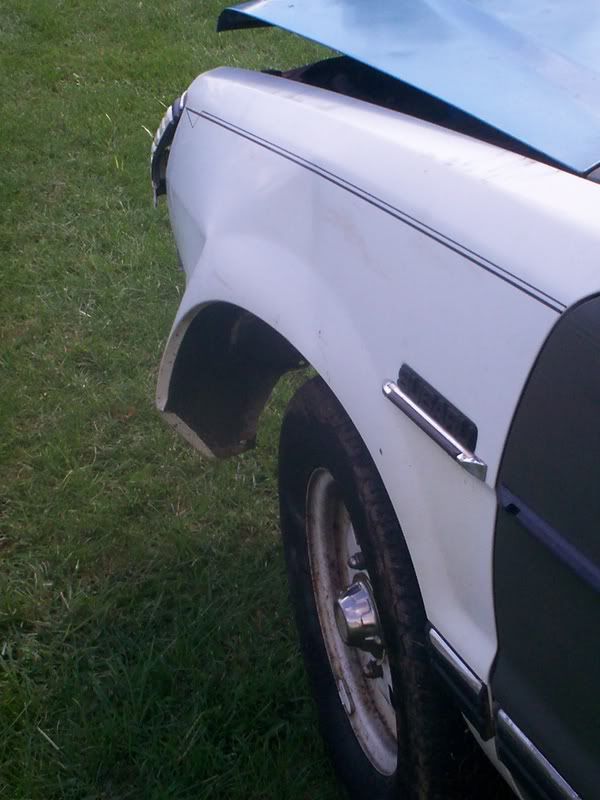 Part of the pine... and the dented in skid plate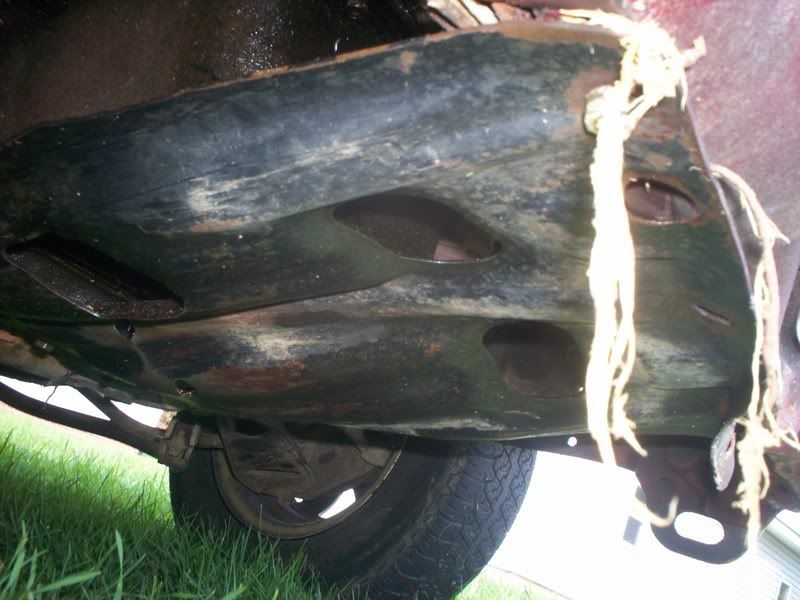 Some more tree under the car....pine....I think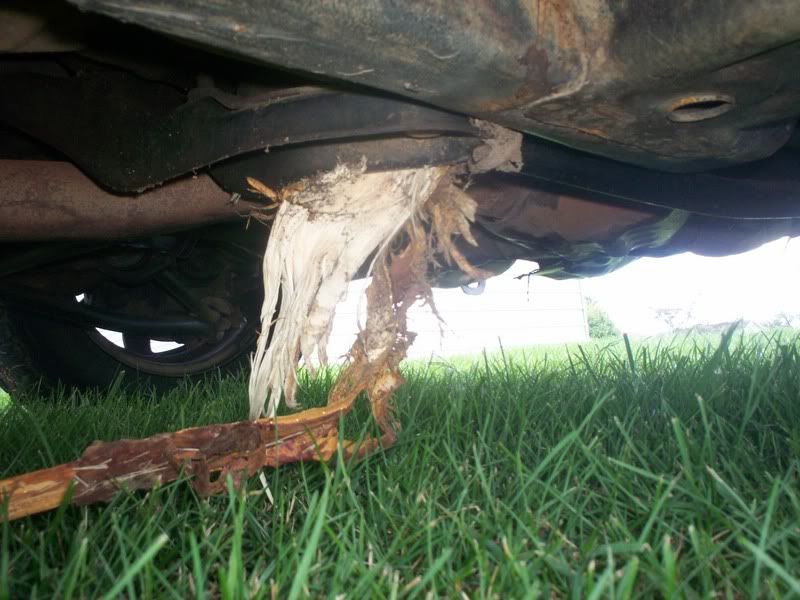 How she lookes now....
And how it looked after the last wreck....