well I feel like a johnny come lately, but I also just did the strut/spring lift on my 2k OBS.
THe forester XT struts fit perfectly up front. The top hats are the same bolt pattern.
In the back, the bolt pattern is a little different. I thought about swapping tophats but the F XT spring is tapered up top and the OBS is the same diameter all the way up.
I took a grinding tool and had to slot the outermost hole. After that it fit fine.
I was able to get the sway bars connected but I plan to replace them with adjustable ones in the future.
I havent gotten larger tires yet so I am still rolling on the stock 16 inch WRX wheels.
Road manners are great. THere is a bit more body sway b/c of the raised center of gravity but other than that it still handles like before.
stock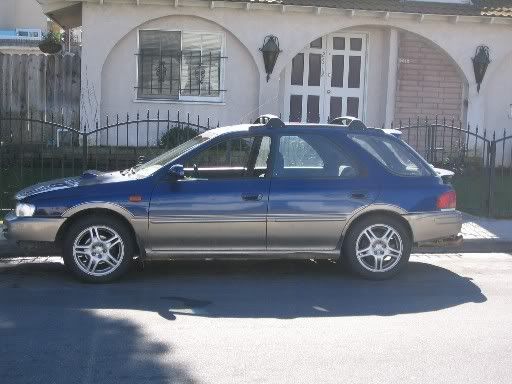 lifted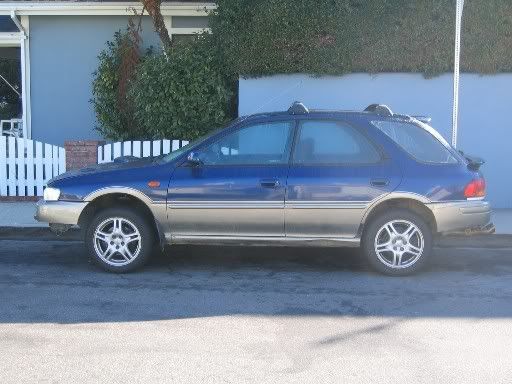 back struts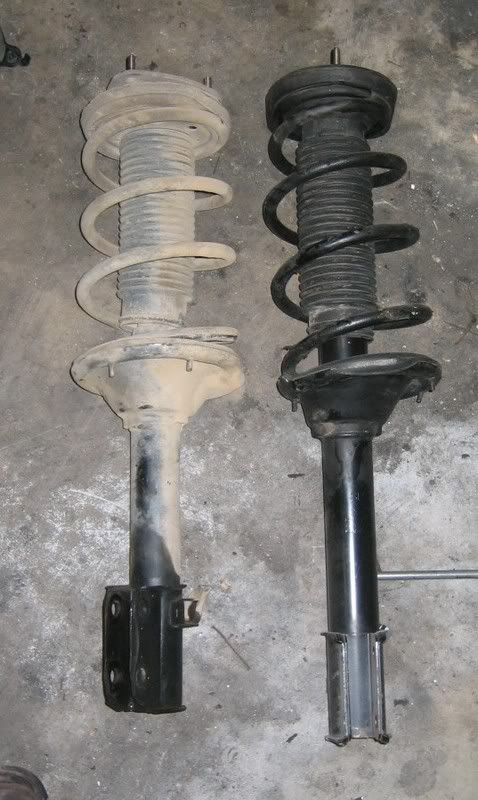 front struts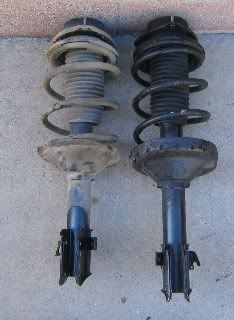 best part is I got them from a guy for $250.00

BW