Well, I finally did it ...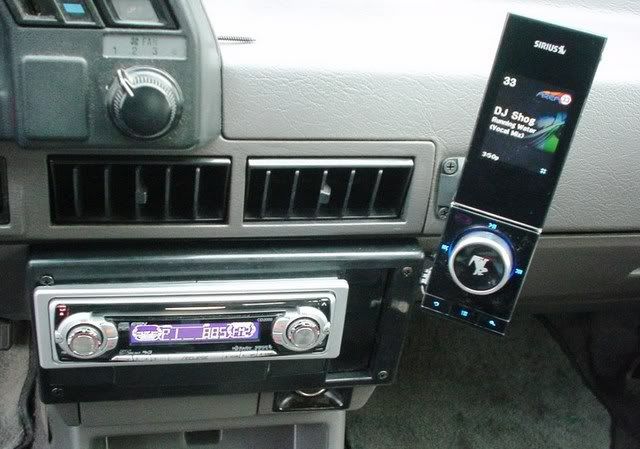 Nothing great, but not to shabby either. Got some cleanup to do, trim-wise, as you can see. These 1.5 (kinda) DINs are just WEIRD!! I know, I know - probably
WAY
overkill for this badboy, but hey - I figure I spend enough time in this guy., I might as well bump a bit. And for some 5s and some 6s, they do pretty well! Anyone ever try 8" subs under the seats? I have some pre-amp outs still available ... Either that, or put some subs in the rear hatch ... but that might rattle too much .. and my struts are already weak in the winter - more weight might not be what they need. Any creative uses for the rear cubbies?
Went ahead & drilled-out the pilars to get the wiring in there, not ideal placing, but ...
I was almost going to put the S-50 in the center armrest ... to keep prying eyes away.
Anyone got some good creative stereo ideas they've done?