Well its finally done, except for a few bug's and an allignment, i used Legacy Struts with Forrester Coilsprings and gained approx 3.5-4", rubs a bit on the front of the rear fenderwell when i slide around corners and on some bumps, nothing an airsaw cant fix but here she is riding on 205/75 R14 Glacier Grip snow tires. Converted to approx 26.1" x 8.07" R14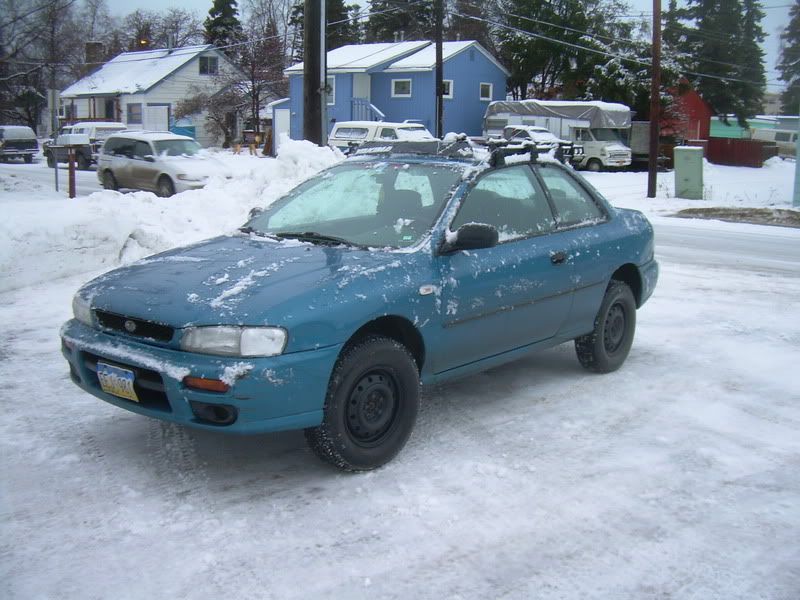 And if tha wasn't enough i also swapped out my old leakey ej18, and yes it was leakey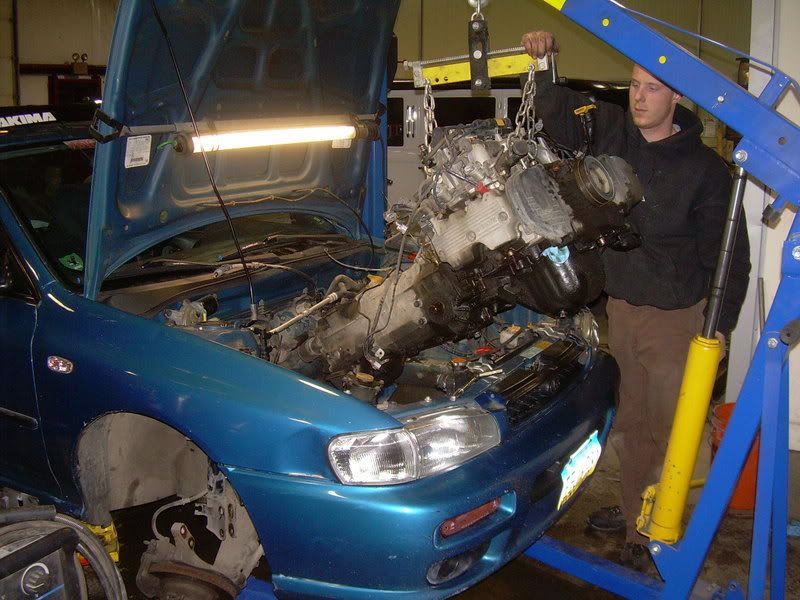 for a ej22 out of a 94 Leggy with ~60k Miles added a aluminium pulley(wayyyy lighter, like a third of the wieght)
borla headers
, wrapped and sprayed with silicone sealant,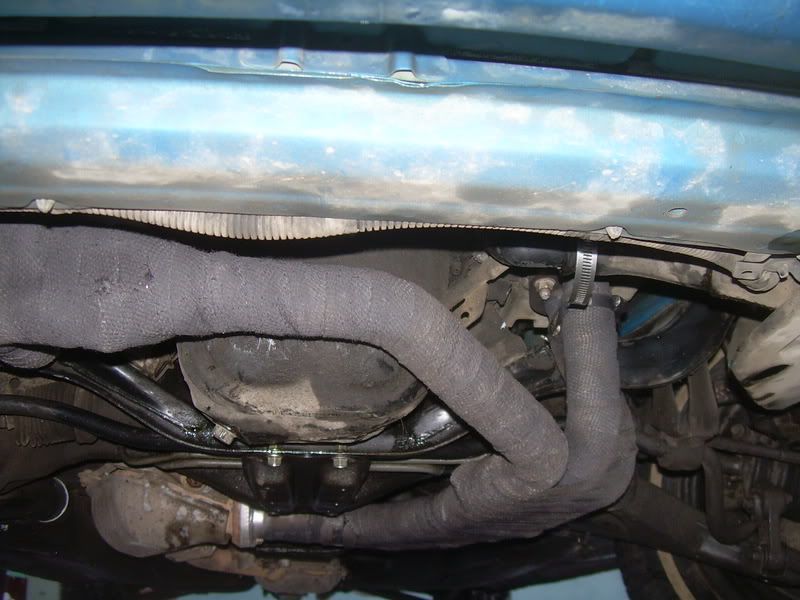 Used the cats and muffler off a 99 LegGT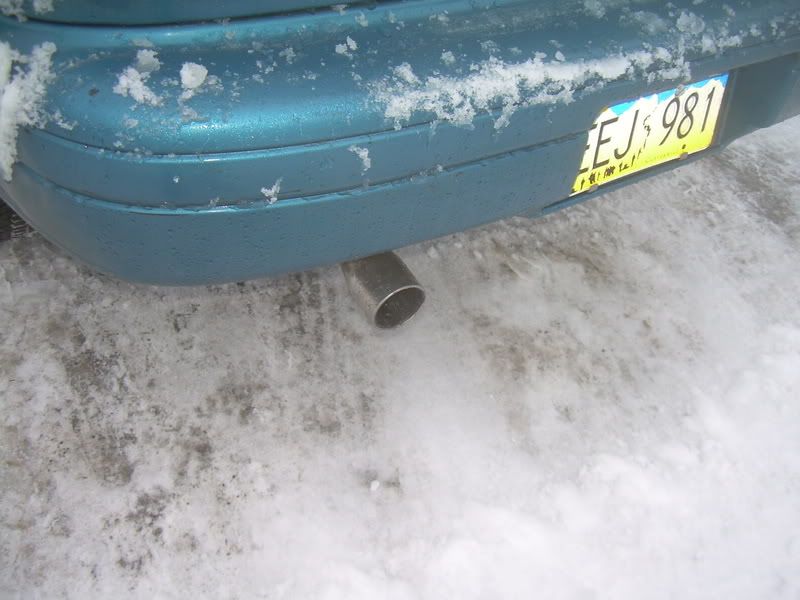 The EJ22 used an EGR system and the 18 didn't, i used my 18 intake manifold to keep the wiring as easy as possible so i had to block off the egr on the block side. Now i just need an alignment, and a skid plate cause the lowest point in the front is the headers
And i have a check engine light but its running pretty good, it ran kinda rough the first night i actually drove it and the light came on but then it cleaned up and is running really good now. Prolly just blowing some crap through the engine, im gonna change the oil on it sometime this week(yes i put fresh oil in it before i started the new motor but i figure anything that was in the engine would come loose in a week), add some engine restore brand additive and run with it.
Im just bouncing off the walls:banana:

Overall i gained about 40-50 horse and 4 inches of groundclearance, rigght now its riding on 205/75 r 14 snow tires, then when summer comes back im going to run some 215/40 zr 18 or even larger tires on the 18's, i currently have the 215/40 and they fit with just the leg struts, adding the coils im hoping to be able to fit 225/50's or somethng close:brow:
more pix here
http://s126.photobuc...ms/p113/dome24/
Pete
"keep the rubber side down"

:burnout:

:burnout: