My former White Wagon, the Weberized EA82, (now my "BumbleBeast") Was Leakin' Oil, but the Surprise is that it Wasn't from the Usual Places... it Was comin' from the Base of the Pipe Used to Pour Fresh Oil on the Engine, the one that Goes to one Head ... One of the Threads was Damaged, I don't know How ... Maybe it was Loose and Vibrations did damage it.
How to Easy Fix a Damaged Thread on Aluminum in a Engine's Head?

Well... I Started Removin' the Pipe.
Here you can see the Oil and dirt that came from its Base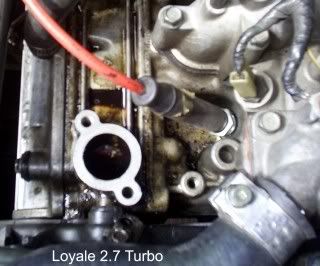 And to Prevent Small Metallic debris from goin' inside the Head,
I placed a Small Cloth very tight inside the Head's opening,
and Covered it with many Masking Tape Layers.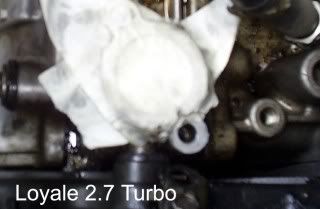 Then, I Drilled the Thread! ...

... Yes, I Drilled it!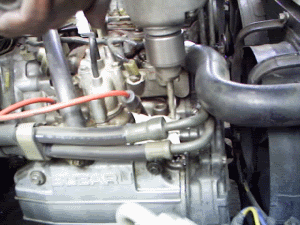 Originally it Was Like 1/4" ... I Drilled it to 3/8"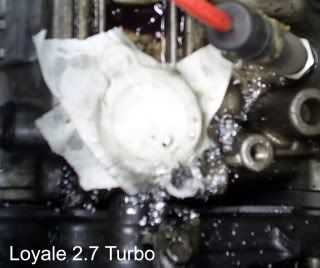 Here you can See a Closer Perspective: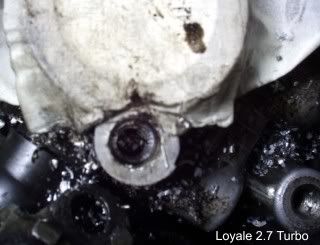 Then, I Remake the Thread, but in 3/8" ... See:
Here comes the Solution: I Drilled inside a 3/8" Bolt...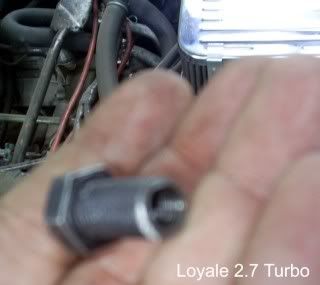 ...And I made the Original 1/4" Thread inside the 3/8" Bolt!

(Important Note: Don't Forget that Stock are Milimetric Measurements,
I wrote Here the Equivalence on inches for easy Reference)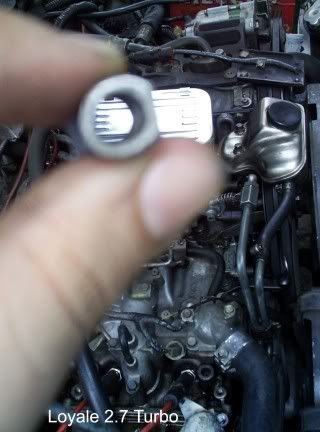 Then, I Just Used Thread Locker, to Screw the 3/8" Bolt on the New 3/8"
Thread on the Head, then I Removed the 3/8" Bolt's Head.
(it was Pre-Cutted in each side, to make Easier Removal of the Head)
Finally it Looks like this:
And it Solved the Problem, Absolutely!
I Hope this Ideas Could Help many People with Similar Problems,
If you find this Useful, don't forget to let me Know
By hitting the "Like" Button.

Kind Regards.
Edited by Loyale 2.7 Turbo, 01 August 2014 - 11:02 PM.