Yea me and my buddy have a 91 crown vic for burnouts/mudding/drifting/fun!
Custom ghetto lift!, Cowl Scoop, WELDED rear end, CUSTOM paint, will strait up runover trees without even a mark lol. oh and gotta love the bright *** KC Daylighters! oh and BTW. Those are 33's in the back. Oh and we chopped the exhaust off before the mufflers.
You have NO idea how much fun this thing is.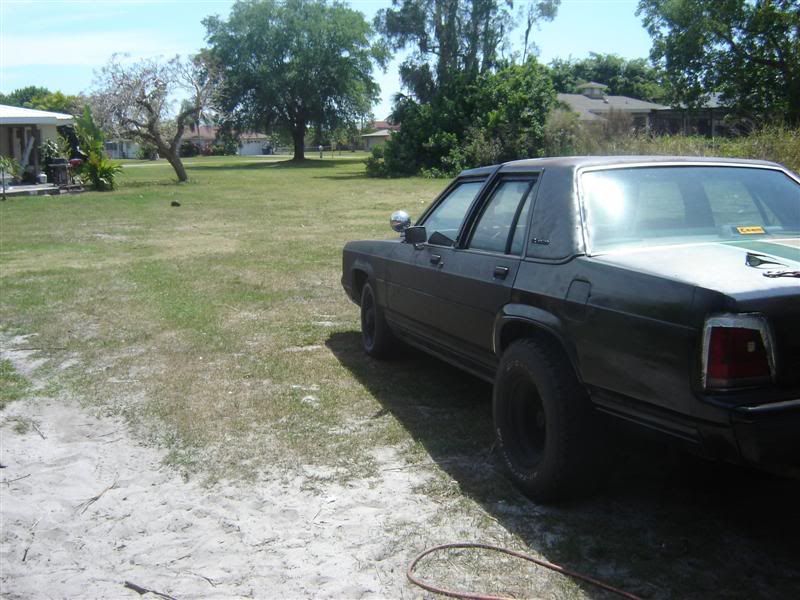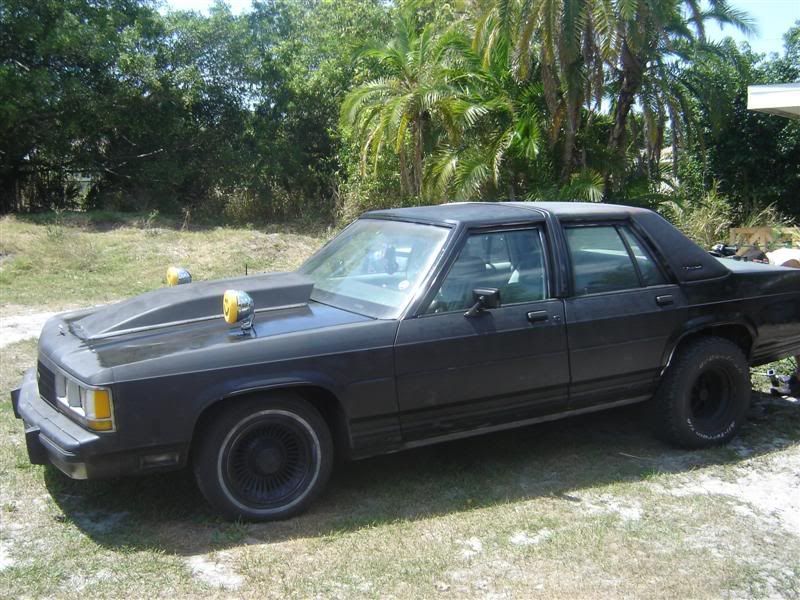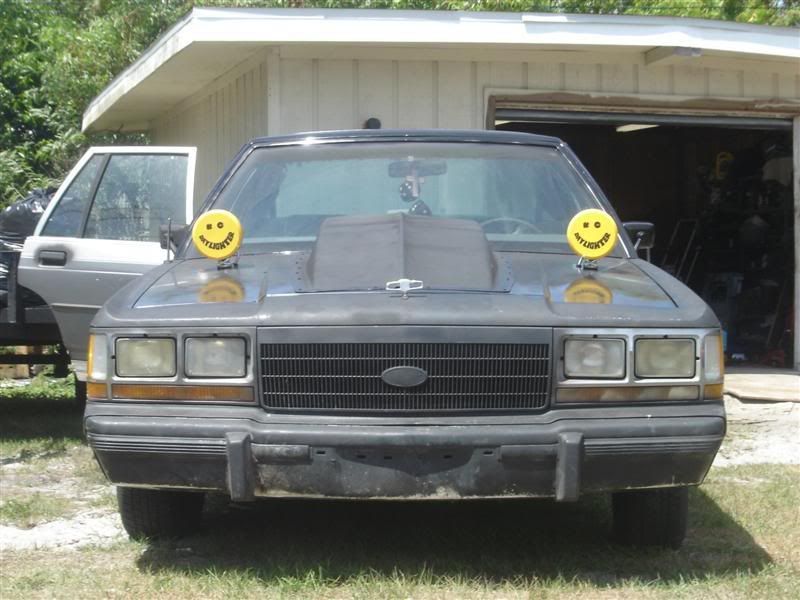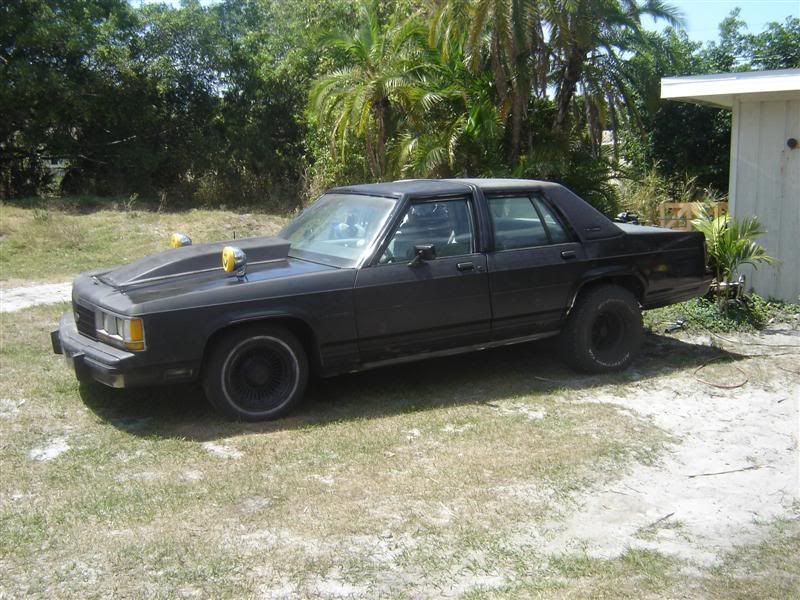 Yea I have an adventure story about it as well.....
One night we decided to go out to Sun Harvest. It's a big orange grove/acres of land/mud pit. So were out there at midnight, even though your not supposed to be there, especially because its really dry because FL needs rain. Well were out there and running over some trees and anything else we come across(the car is an absolute beast!). We ram this big *** tree REALLY hard but after the 2nd ram it still falls down. After that we get back on the trail and we here this tapping/knocking so we thought that we ****ed up the valves, so we stop, get out, open the hood, FIREE!!!! Were freaking out trying to open the ****ing trunk because theres water and **** in there, LUCKILY we get the fire put out. Then we think FOREST FIRE?!?! So we look over and see red/orange-ish light and the 5 of us TAKE OFF AT A DEAD SPRINT with jugs of water in our hand, luckily when we get there we realize that the light is only from this building in the distance. And it turned out that the noise was just 24561465 vines wrapped on the driveshaft. That was so scary at the time.
I was trying to find the video but I deleted off my phone. Damn.