So I split the block tonight to get the camshaft off...
Glad I did, the sealant used on this thing is crap, and there are a TON of metal shavings! I'll get it cleaned out.
Oh, and its SOOO much easier taking apart a brand new block vs. old and rusted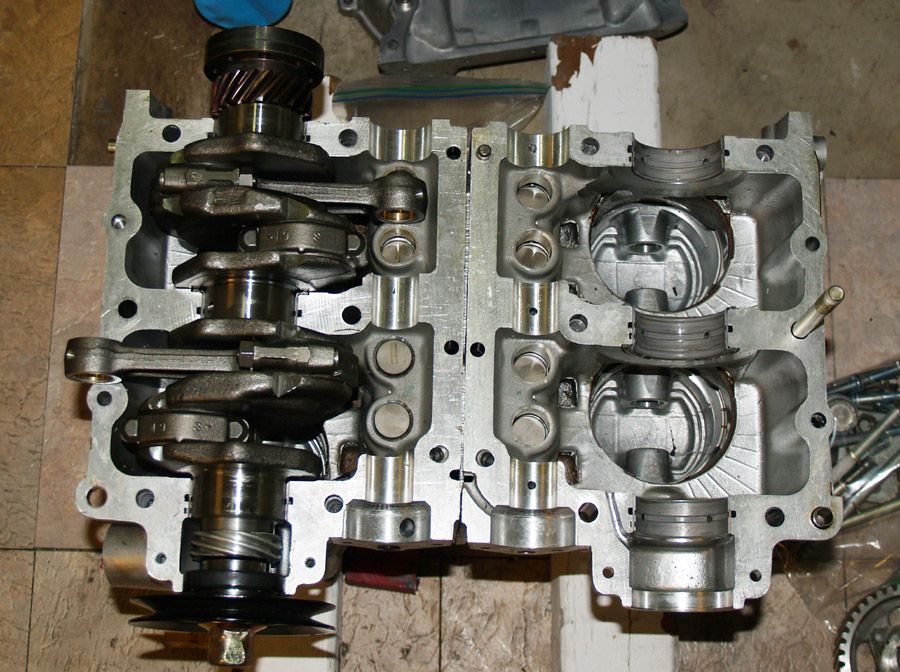 Yesterday I got my new engine mounts... They are actually from Landrovers! They are the PERFECT size for my car and what I'm doing. I'm using these instead of the read urethane blocks I had cause they have metal discs on top and bottom giving extra support to the mounts and how I had to change them because of the wider bellhousing.