:-\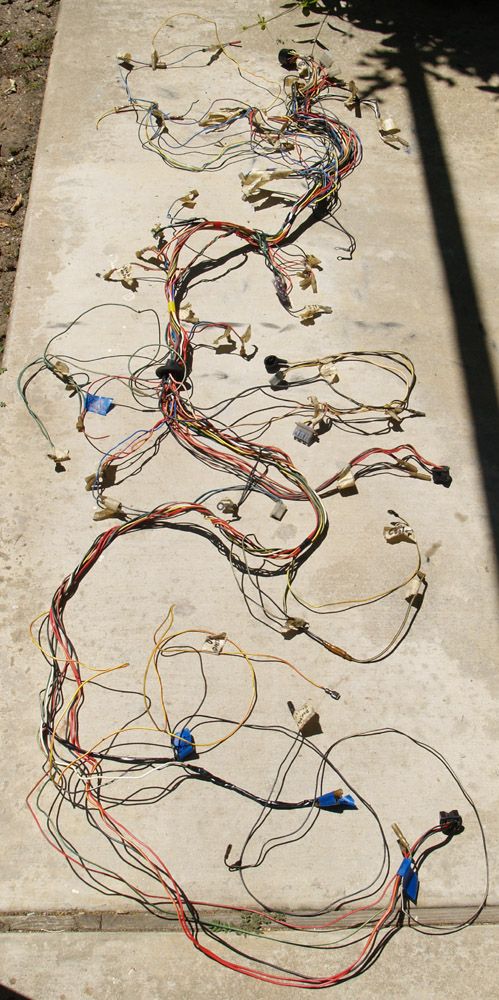 I suck at wiring.
I managed to get the rear harness (tail lights, etc.) mostly complete exept the license plate light and I got the wiring for the hood blinkers in place excluding the horns. I also got the MSD wiring to the disty and coil pack setup and connected.
Things I have to subtract from the harness:
Distributor wires and coil wires (going to go through the MSD ignition)
Voltage regulator (Alternator has internal regulator supposedly)
Dome light, door switches and buzzer are not being re-used.
Radio/speaker wiring.
Things I have to add to the harness:
Hella horns and whatever they need.
MSD ignition and its connections.
Tachometer (not sure how or if the factory type tach can be wired to work with the MSD ignition)
New and improved cig lighters (actually just power sockets, but there are two now instead of just 1)
I'm sure I'll remember something else later, but ya, I'm ready for some help with this.
Edited by Kostamojen, 12 July 2011 - 05:57 PM.