Did not get much sleep friday night so I got up way late for making it out to the Mt. Hood Rally.

But I went out into the woods anyway. (even saw some people on thier way home from the rally on 26)
Went down the still creek basin area and down some PL trails I had not ventured down up Lolo.
Some pics.
A stream crossing up on Lolo. The trail was kinda short and ended at some PL towers but it was a fun one.
There is another one that I want to have other vehicles around for next time. It has a crossing as well but its a knarly rock strewn climb on the other side.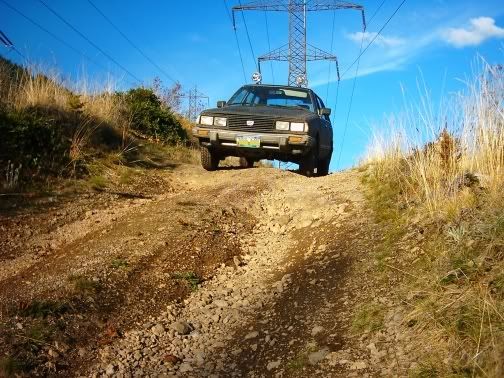 Just another pic on my fave PL trail, the one with the holes that I like to get on 3 wheels on. Shows my new lights.

Mini flex.
A remote camp site that is up near the fire tower I took Still Creek to.
This had two ways in. A short but nasty uneven loose rock hill climb, and a smooth trail. They formed a nice little loop. I took the nasty one and to my amazement the scooby made it.

I should have gotten a pic of the mud pit that almost had me walking home.
Hit a pit that is too rutted for my stock tires to make through dry.... It had a couple feet of water in it this time and I went in like a fool. 2nd gear, low range, full throttle. It was real slow, but it paddled through.