http://www.ultimates...ead.php?t=81436
Thats a thread about a bunch of parts I was trying to identify, one of which was a carburetor. 2-barrel hitachi, looks to be a manual choke but thats pushing the limits of my general knowledge of downdraft carbs.
Here are a few pictures: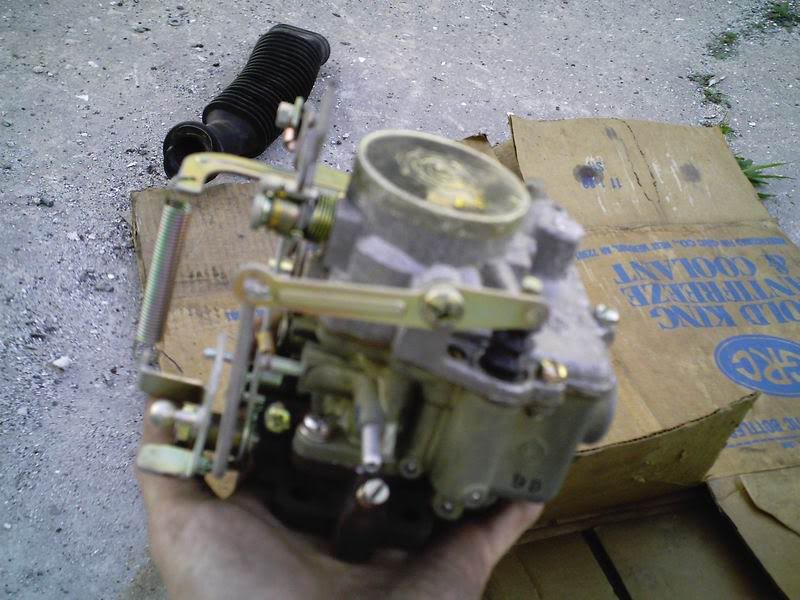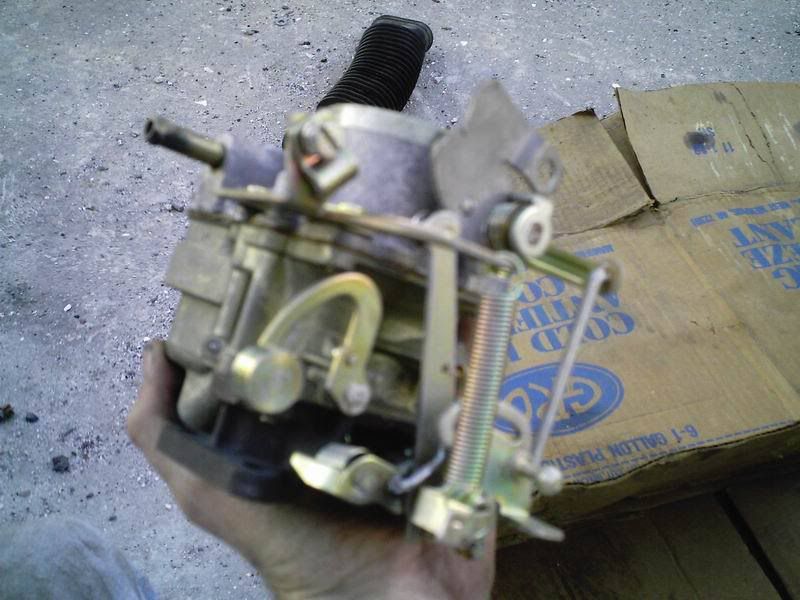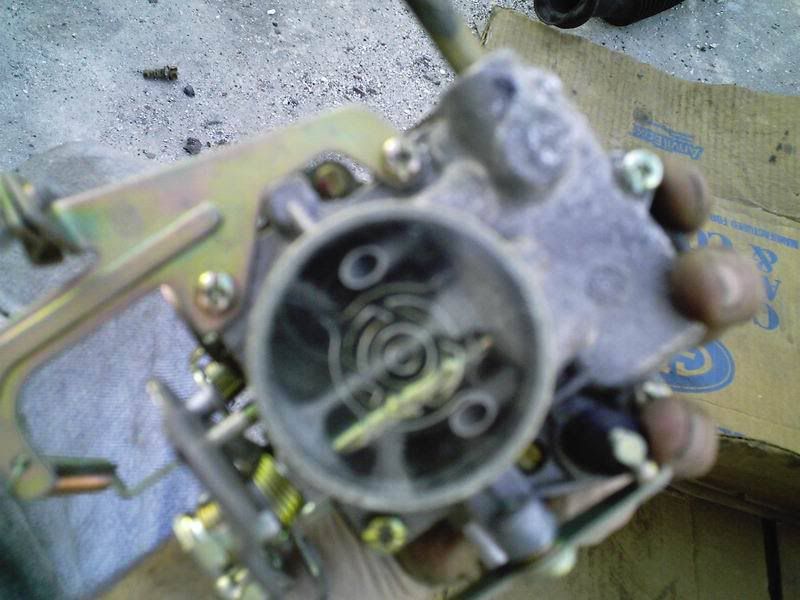 Here I quote something moosens told me in PM, suggesting its a carb for a 70s OHV motor:
Originally Posted by moosens
looks to be early 70's ONLY it's NOT 360 and it's NOT '74 and later....so it works for me and about 2 other people in the USA.

.....

Actually,I had kind of overlooked it and Todd "Subaru3" was on the phone with me and on the USMB at the same time and caught it. He pointed out a few things like the placement of where the accelerator pump goes and manual choke,etc.

As usual,he's right.Definitely early 70's after the 360 and before the '74 emmisions.But,the 1100 is different.This is for the 1300 and early 1400(mine),
Whats the story? A few others say in the thread I linked to that its an EA81 carb, and some say its an older carb. Obviously I will measure the dimensions of the stud holes, and check them against what tomrhere provided me as a comparison between the EA81 and 82 manifolds (I highly doubt its an EA82 carb simply from the date of acquisition of these parts)
Morning,

Stuff was more buried than I thought, didn't locate EA-82 manifold,yet. But the EA-81 manifold measures roughly 1-11/16" X 2-3/4" for bolt spacing at carb. I know the EA-82 spacing is wider by about a 1/2", http://s29.photobuck...82Manifold2.jpg . That'll show difference over all of the carb mount area. EA-82 manifold is the bottom one.

Tom

So anyhow, measurements from the carbs moosens mentioned would be appreciated. Bolt spacing, or even bore diameters.. When I get to the shop to investigate Monday or Tuesday, I may be able to find a part number.
Thanks in Advance!