84 GL wagon 4spd D/R 4wd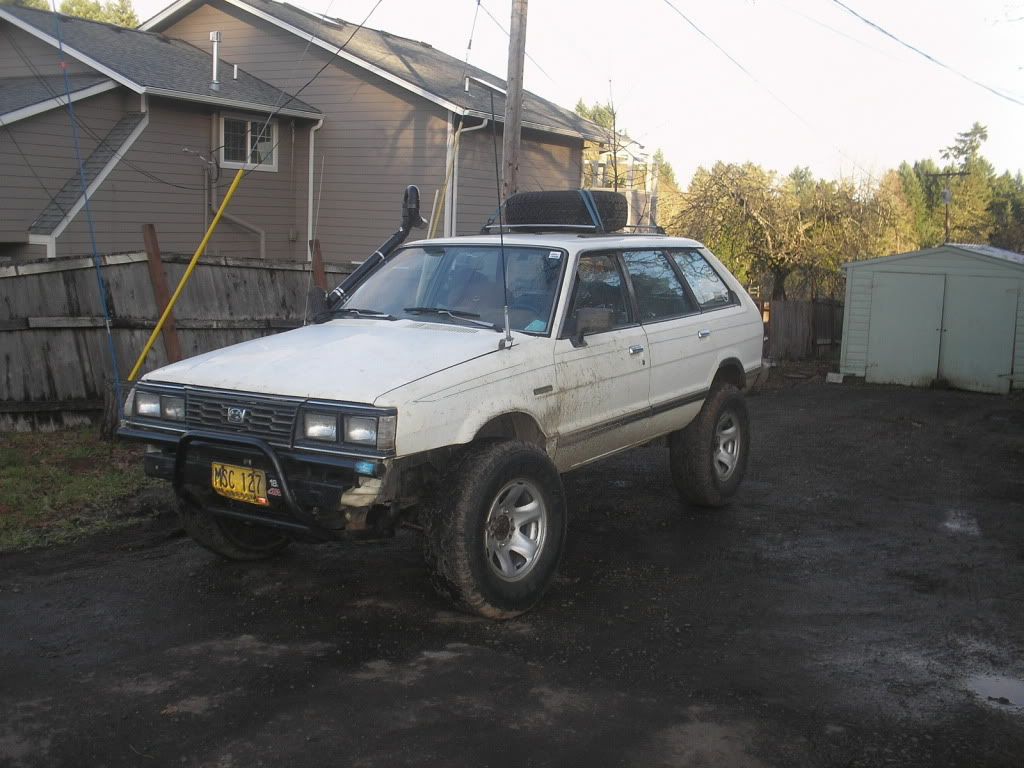 Newly installed EJ18 from 95? Impreza. ECU, intake and harness from a 93 Legacy.
redrilled rhe original EA81 flywheel for EJ. AA copy adapter plate.
SPFI air cleaner and air tube used with ABS plastic and extra legacy intake to make CIA/Snorkle.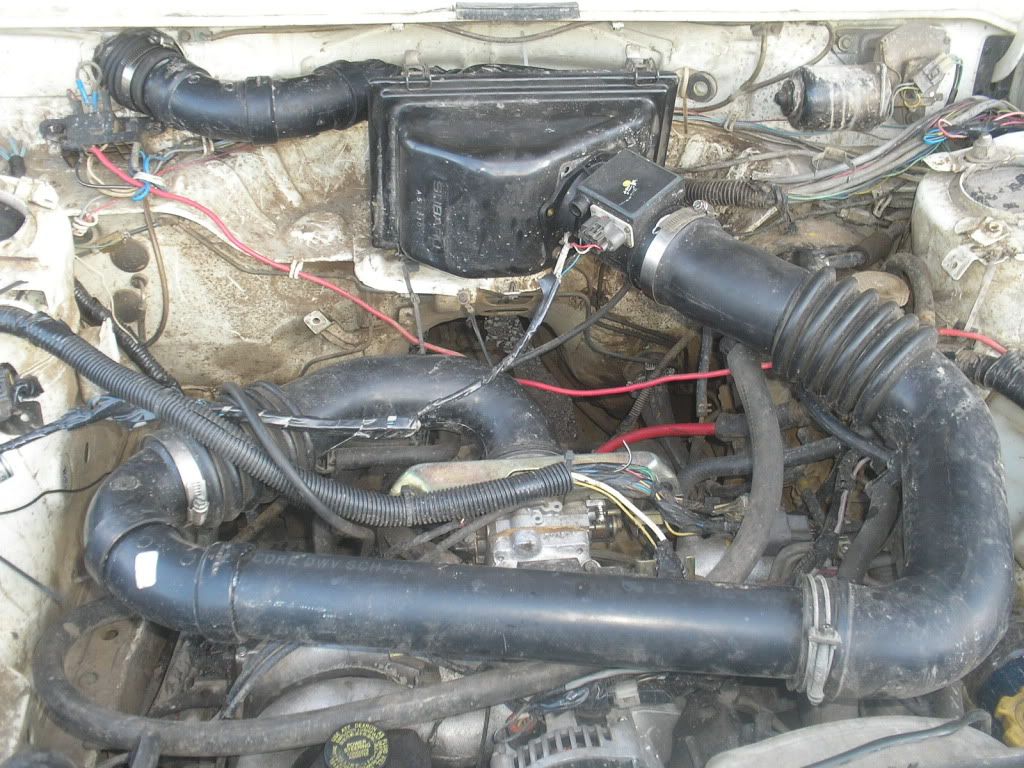 Off the shelf radiator hoses to make the adaption from EA rad to EJ and extra length for 6" lift. I got a good pic of the goodyear part#. These hoses would likely work for a 4 inch lift too.
Upper :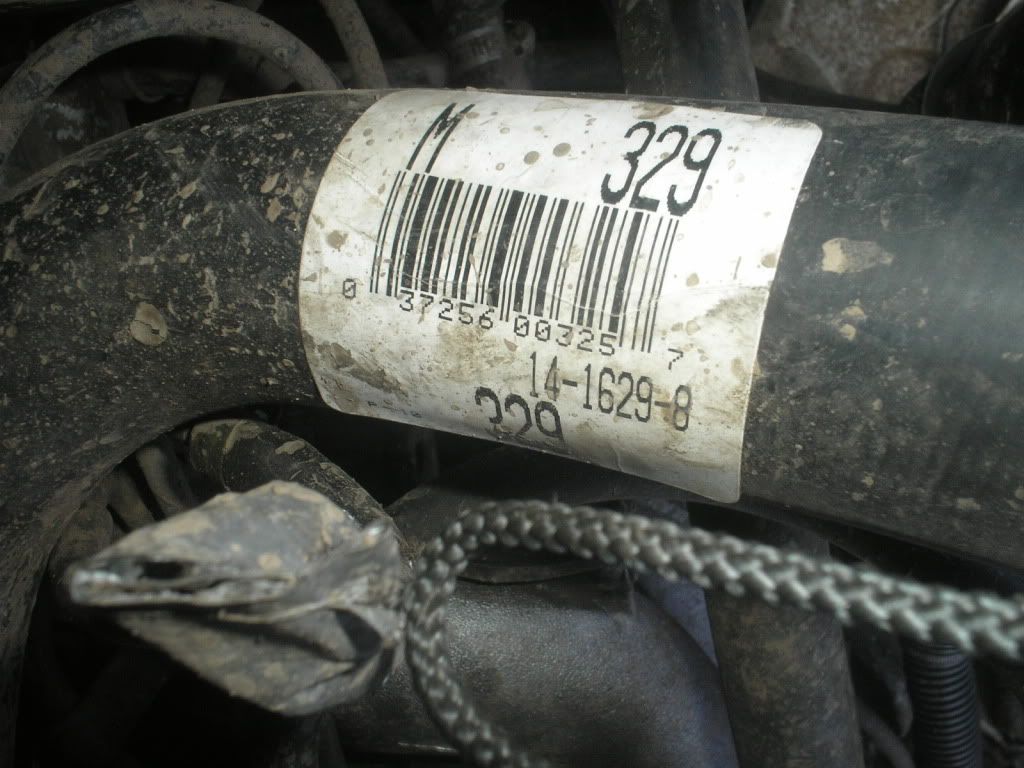 Lower :
EJ and EA Alt harnesses mated. Sodlered a pigtail on the EJ harness to plug EA body wires into.
EJ fan control interupted and run through Double Throw W/center off switch controling ground side of fan relay. Fan can be defeated, Turned on, or ECU controlled depending on this switch.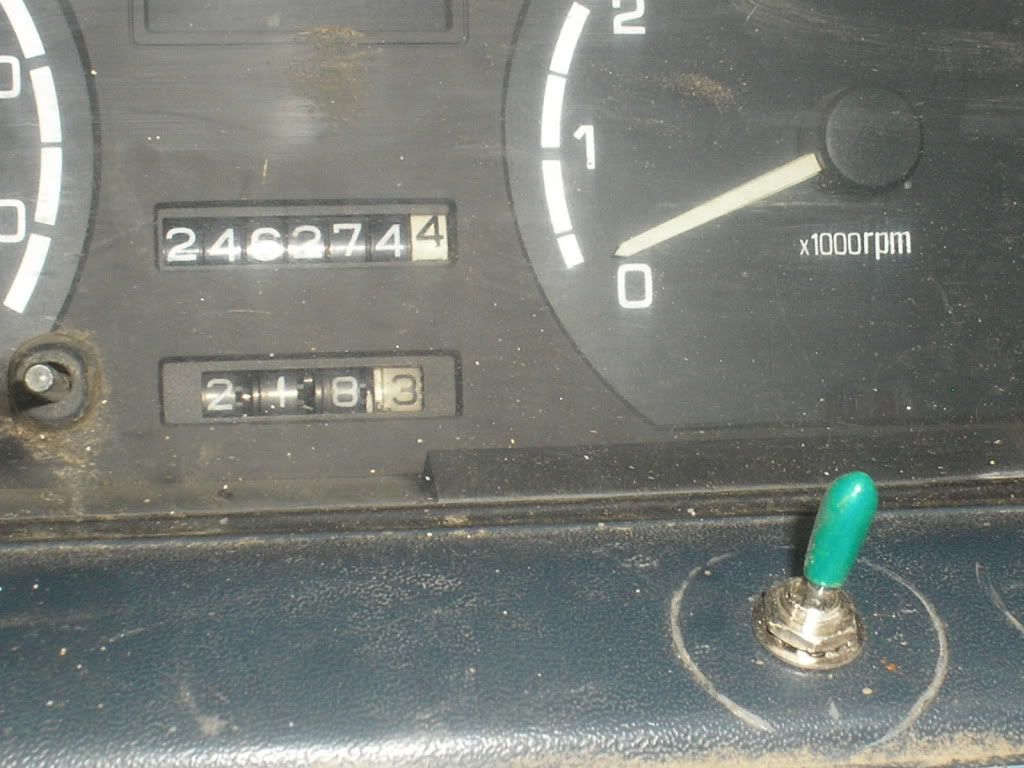 Edited by Gloyale, 30 January 2010 - 07:07 PM.