some more update pics, tires installed, rear axle partially installed (still need to attach all the brake line and such), steering installed, and winch fully mounted. the only thing left to do for the winch is to cut out the hole in the bumper for the hause fairlead. the stock bumper will be used for now... i need to paint all the welds from the steering and winch mounting along with the fenders and rear crossbrace...

mmm.... approach angle...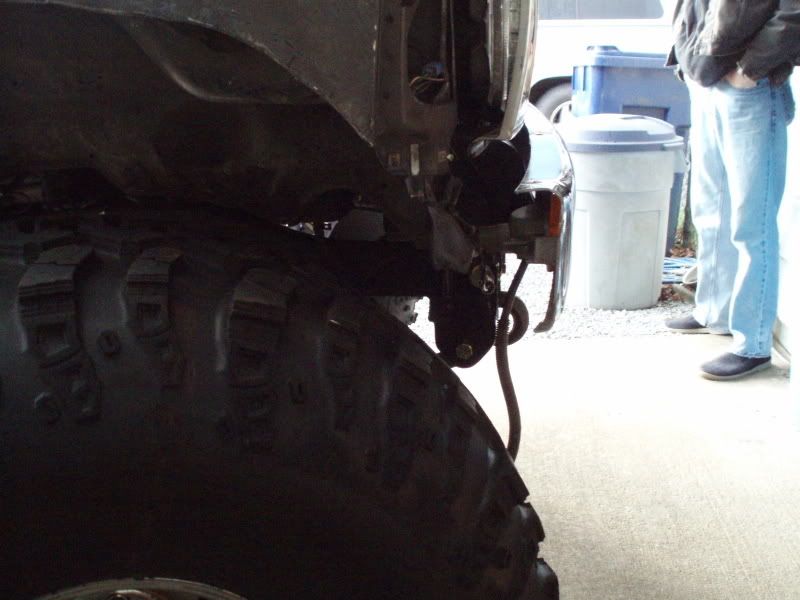 steering...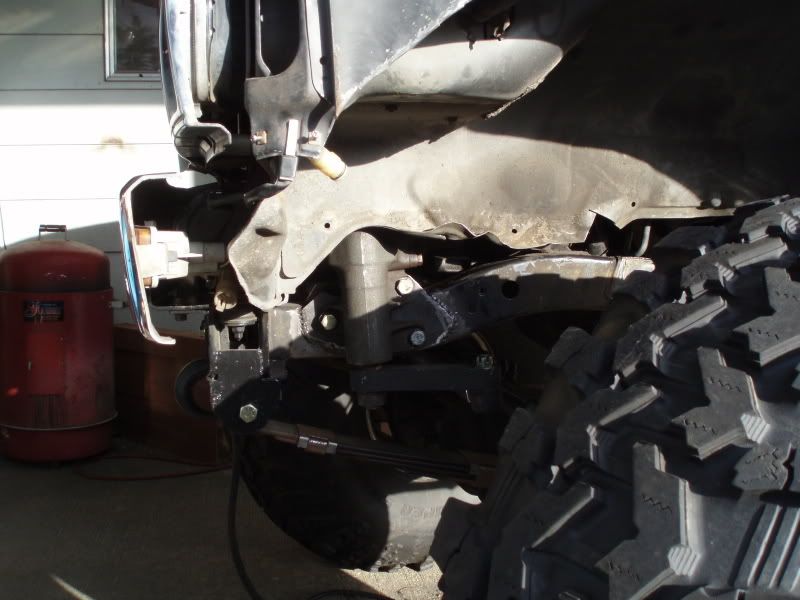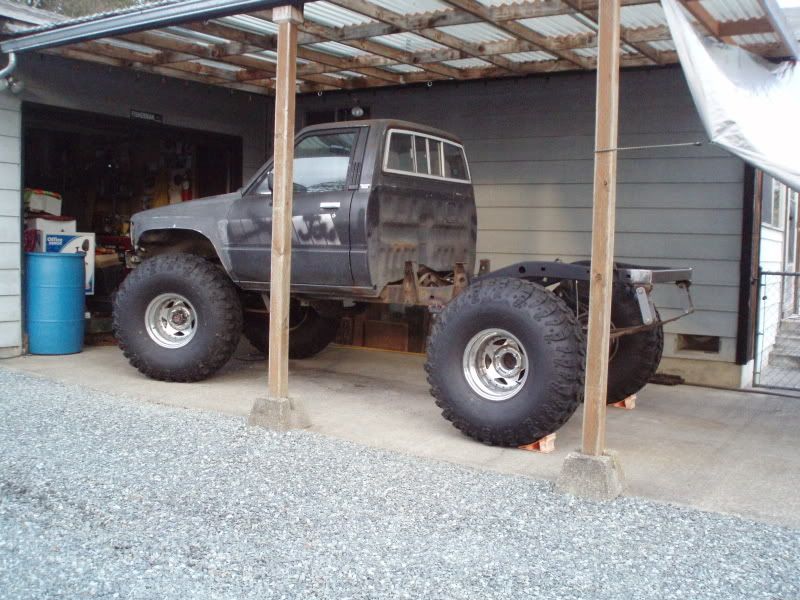 fender clearance at full locked... we'll see on compression in a few days...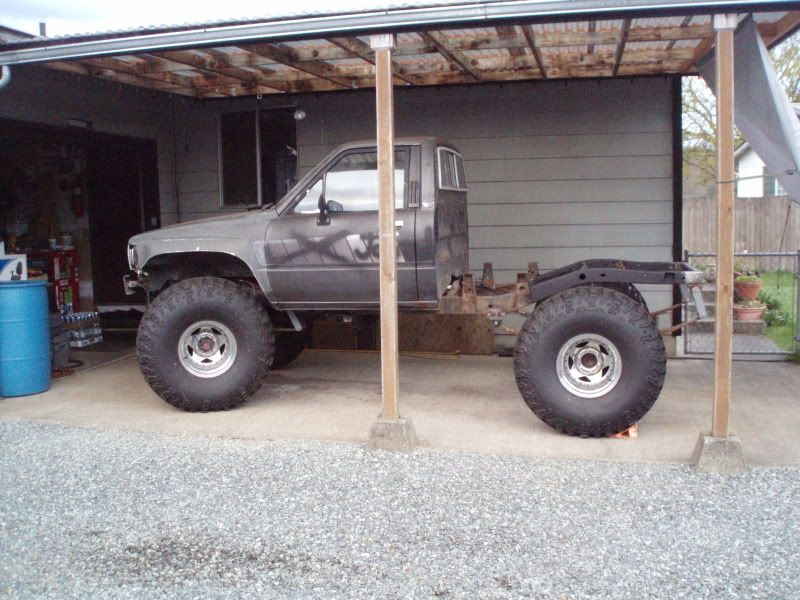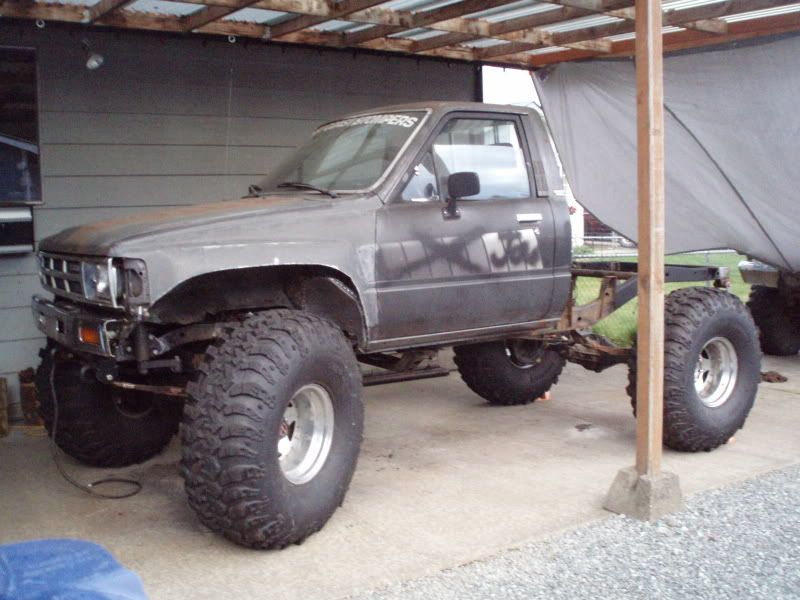 mockup for possible bumpstop mounting...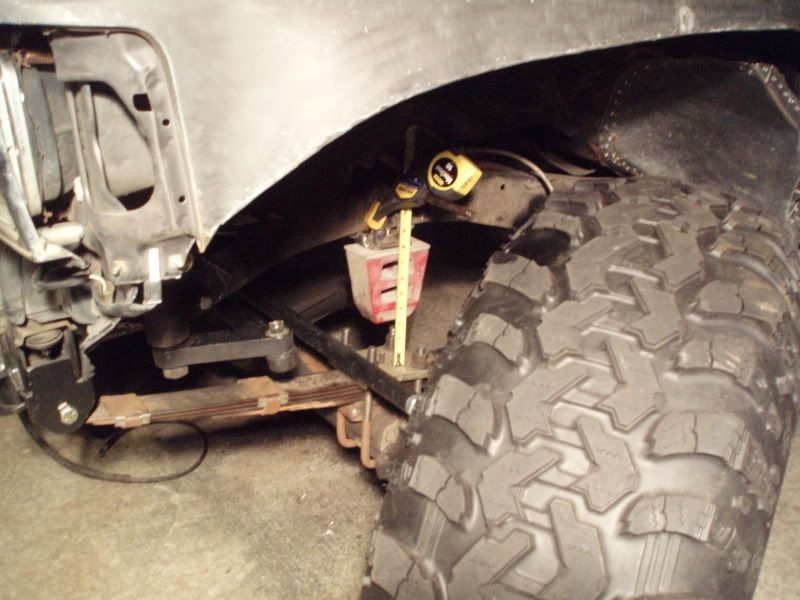 if there's tire room after all the weight is installed in the front and rear... tossing around the idea of taking another inch out of the shackles... just tossing around for now.