no, i'm not doing an engine change... the stock carb was beyond repair... choke was dead, a spring missing on the side, etc, etc... and ran like utter ************ with massive hesitation in throttle response. not just cause it's a 1.3L but it would sputter and tell me to screw off... so the solution was simple, order a petroworks cv carb kit. 44mm screaming eagle carb, with a true side draft into head. this is not presently my wheeler, but my daily driver for now.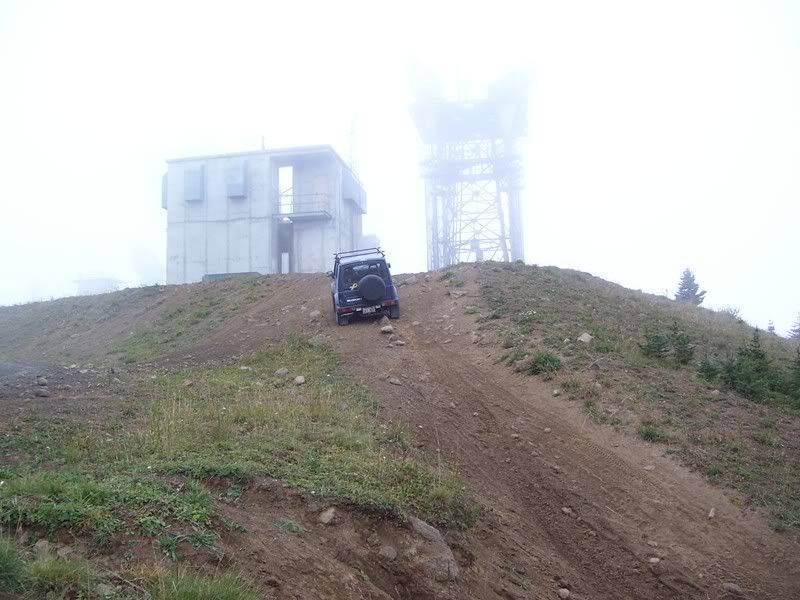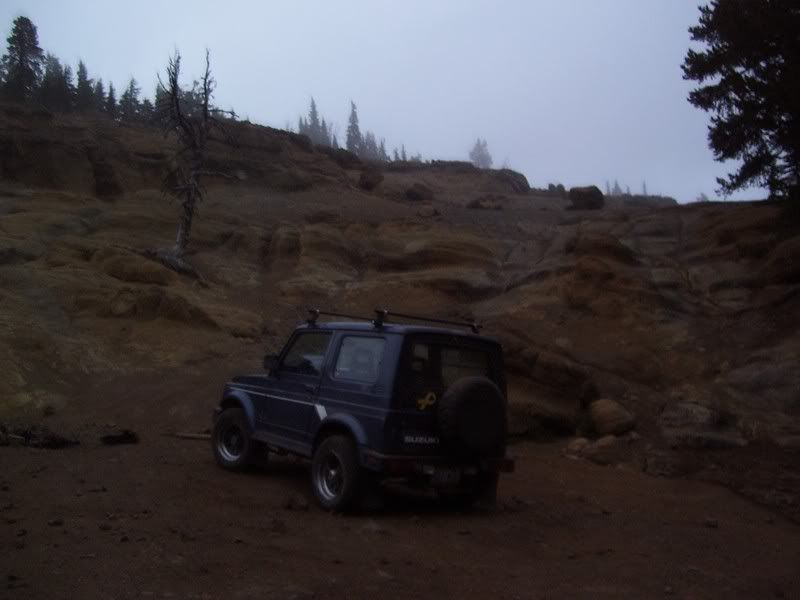 next is the exhaust in april. i have a doug thorley header and 2" turbo muffler. along with replacing the timing cover and cam seal...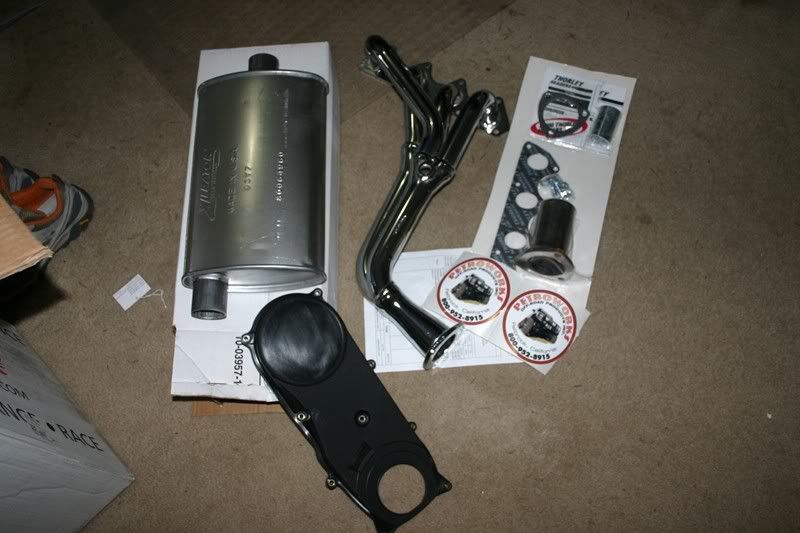 before and as the project went...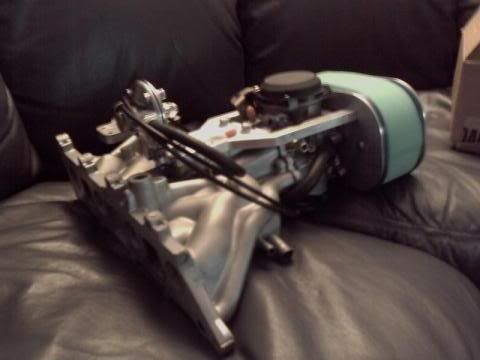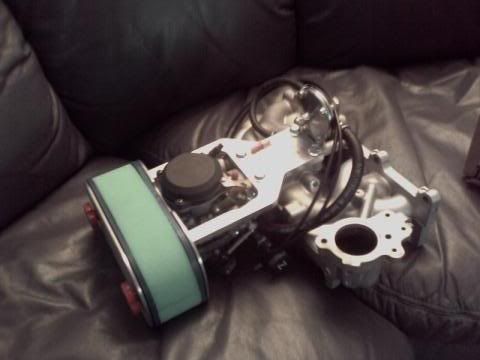 before
air filter and crap removed...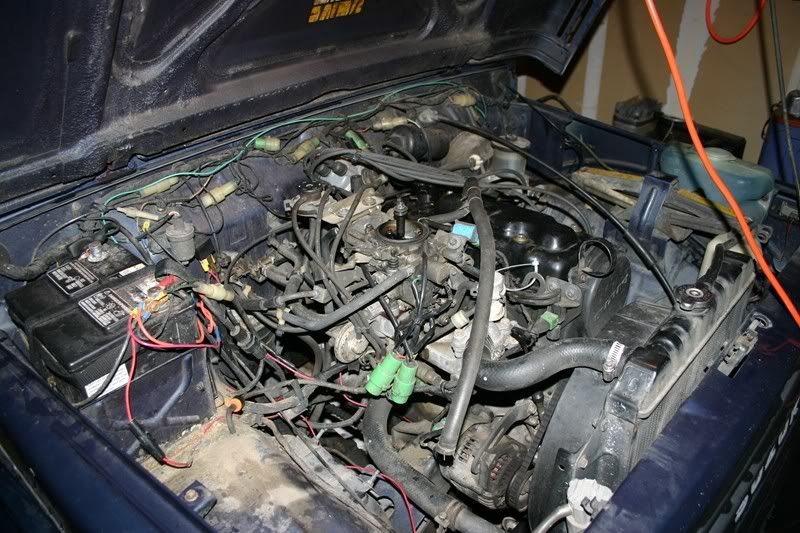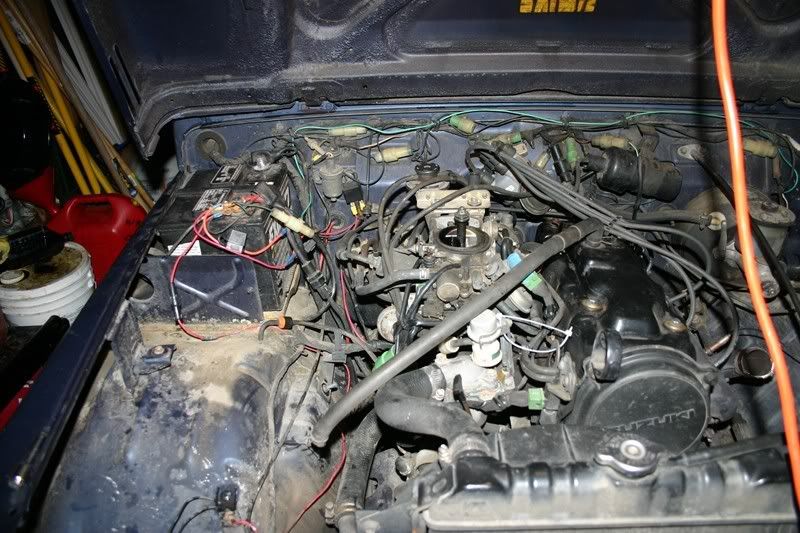 intake taked on...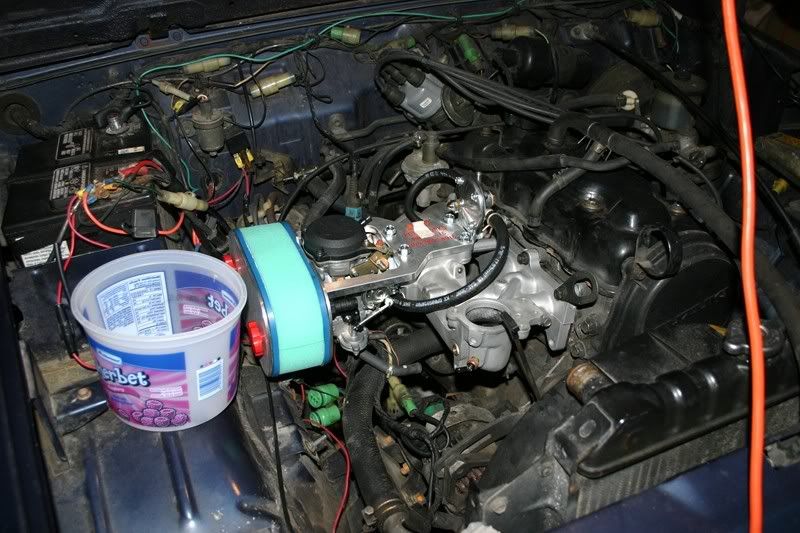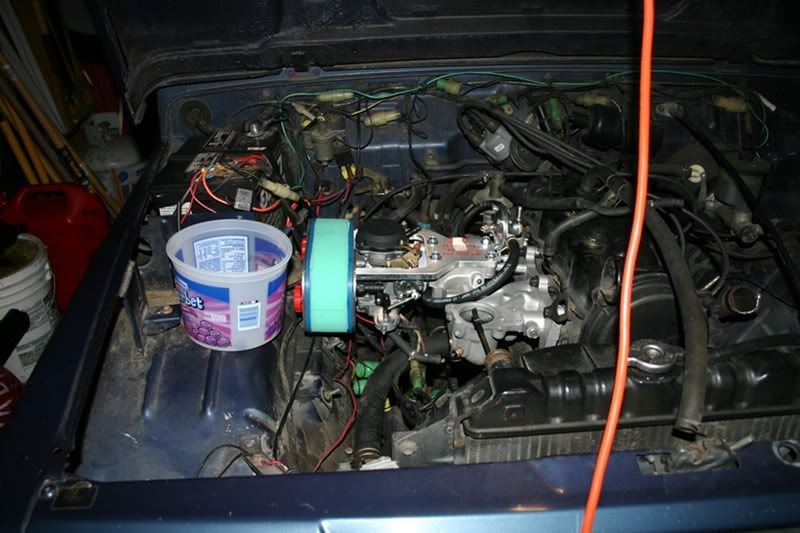 fully installed and ready to rock...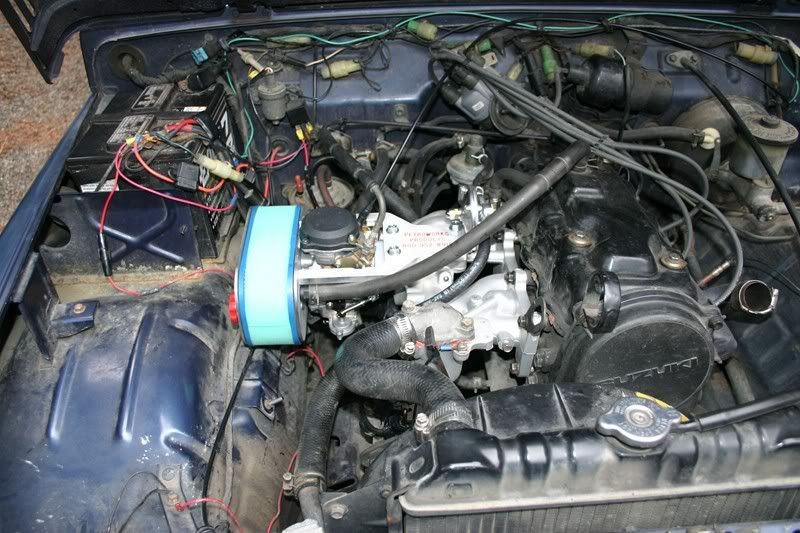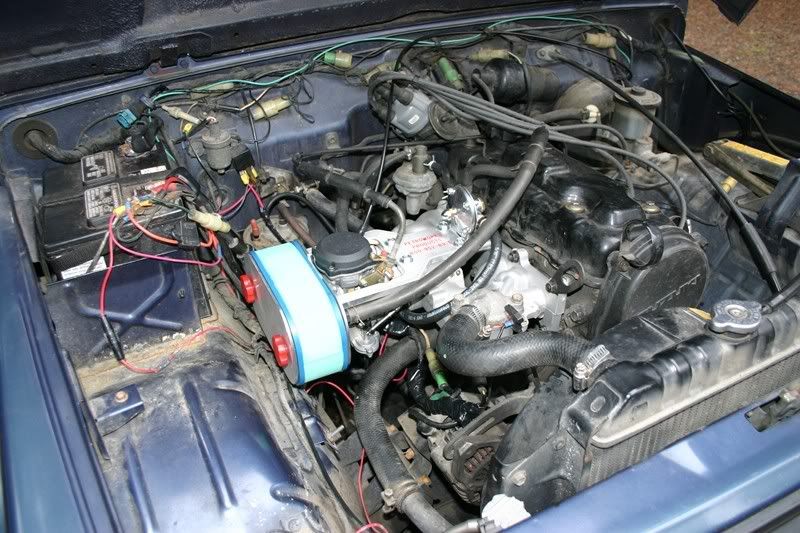 i've only driven it today and yesterday. unlike before, it now only requires one pump on the go pedal, pull choke, turn key and it starts!!! no more cold starts without a choke... i do need to look into posible a minor adjustment on the air/fuel mixture screw. one or two little pops when it first starts up if i give it the go pedal. as soon as it is warmed up or partially warmed up though... it goes, not like a V8 more like a pissed off mouse! they aren't joking that it will rev faster and gain power. i can maintain the speed limit on hwy 16's hills, i used to be 5 to ten under on the hill by burnham rd. now i'm just about the speed limit. 5th gear is now a useful gear. i can maintain or accelerate in 5th gear on slight inclines, or stay in 5th on hills i used to have to down shift. :cheer: :cheer: haven't driven enough to get gas mileage figures yet... but it can't be worse than 16 to 18 that my messed up carb was getting... when i got it 6 months ago i was averaging 25 to 28mpg...
can't wait for the exhaust to be installed... also on the list is the shifter and tcase sheets... the tcase shifter sheet is disenigrated and i can't use 4lo, unless i want to get the tcase stuck in neutral...