so i might have a chance to buy another soob for pretty cheap. thinking of a couple different options to do with it.
option 1: demolition derby car, i'd probably be the only one out there with 4wd and able to do drifts, which would help in the figure 8 races.
option 2: make it my off-road thrash-the-crap-out-of-it car
option 3: finish the interior and make it my daily while turning my 83 into the hunting/camping rig i want it to be
here's the car in question: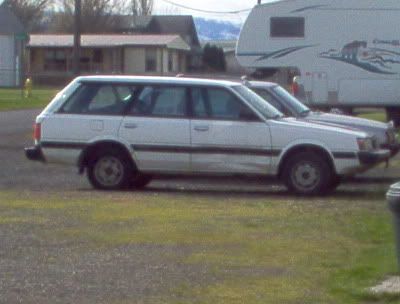 what do you think? which option would you go with? just looking to get some insight from people here....