I'm putting this here because I was the only Soob and I only have a couple pics of me.
Mods can move it to the Soob trails section if they think it passes.

Went out to TSF with the SORE4x4 guys.
Mainly lifted Jeeps and a Toyota showed.
Did several trails and Hogsback was rockin' till the top when we found a "glacier" that was not very inviting.
All had fun and I only had to bow out on two spots.
And had no stuck points. Which really impressed them. And I got invited to wheel with them anythime I want.
As one of them put it in thier trip post on another forum "Jason's little Roo did awesome and went everywhere he pointed it."
We did a few of the powerline trails.
Little Rubicon. (I just watched on that one, Looking at it I could have gotten through a spot. But proly would have been one less door)
Archers Firebreak.
Hogsback.
Got a few pics.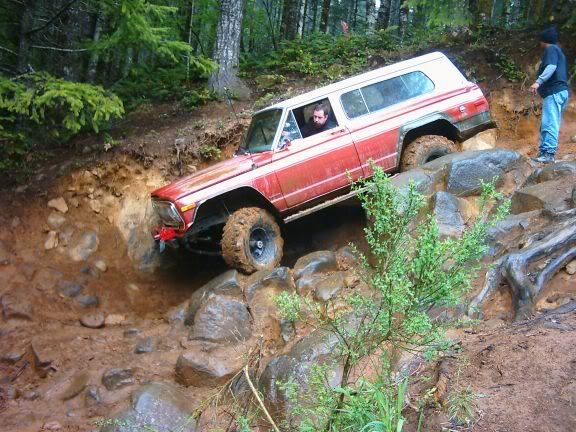 Little Rubicon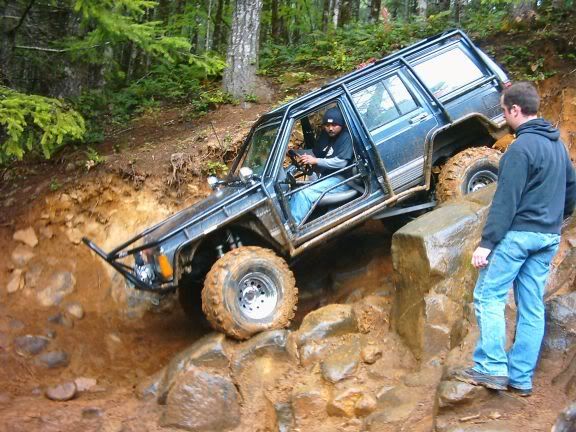 Little Rubicon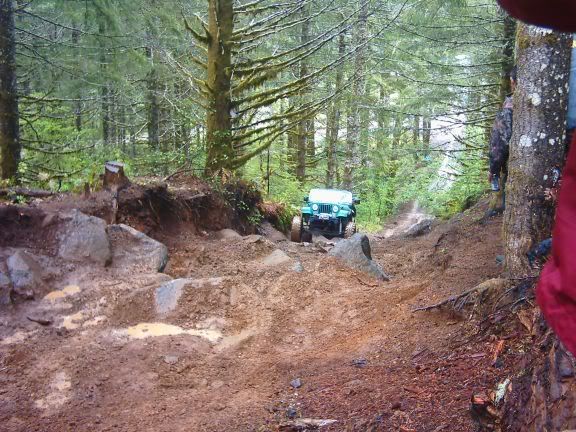 Archers
Hogsback, This one was twisty and real steep in some spots. They reopened it after doubling it's length last year and changing most of it around. Most of the other rigs were doing three point turns, but not the Soob!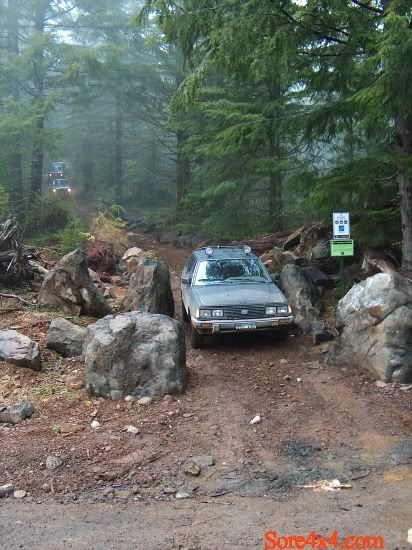 Coming out of Hogsback.