I've tinkered with motorcycles a bit, rebuilt one engine. But I am a novice mechanic compared to others on the board. And still very new to the world of subaru. So, apologies in advance for any dumb questions! :-\
I have begun a tear-down of what I'm hoping is a very special engine. I've attached lots of pics to this thread. Please take a close look at your leisure and let me know what you know. This is the first time I've looked inside an EA71, so I'm not sure what's normal and what's not.
Firstly some history: I was sold this engine on the premise that it was an E71 with modifed heads (obviously), dual valve springs with stainless valves, modifed rocker arms, deep sump oil pan (obviously), possibly custom pistons, and possibly that it had been left out in weather and held water at one point in its life.
Now for what I have learned so far: By measuring the placement of the mounting studs on the intake manifolds I have determined that the heads have been set up for dual VW Weber 48 IDAs. This is a gigantic racing carburetor that is typically on engines larger than 2L. I have a hard time imagining that these would run well on a 1600 engine. I am wondering if the engine has been bored out, but I am not sure how to tell.
Furthermore, I am fairly sure that the heads began life as EA63 dual exhaust port heads. From what I have read, this would mean that the engine must also have an EA63 cam. I have not split the case yet, but because of the monstrous carbs that were on this thing, I have my fingers crossed that there is some sort of high performance cam in there. Else again, I just couldn't see the engine running properly with those gigantic carbs.
And finally, since the tear down, I can see an obvious water line on the valves, indicating that the engine has definitely held water at one point in its life. I'm not sure how to tell if this has done a lot of damage.
So please correct me if I am wrong on any of the above points, and now here are several pictures from the tear down. Is it junk? Is it useable? Is it awesome? Let me know. The collective advice from the USMB knowledge pool will weight heavily my decision on what to do with the engine.
The engine as it got home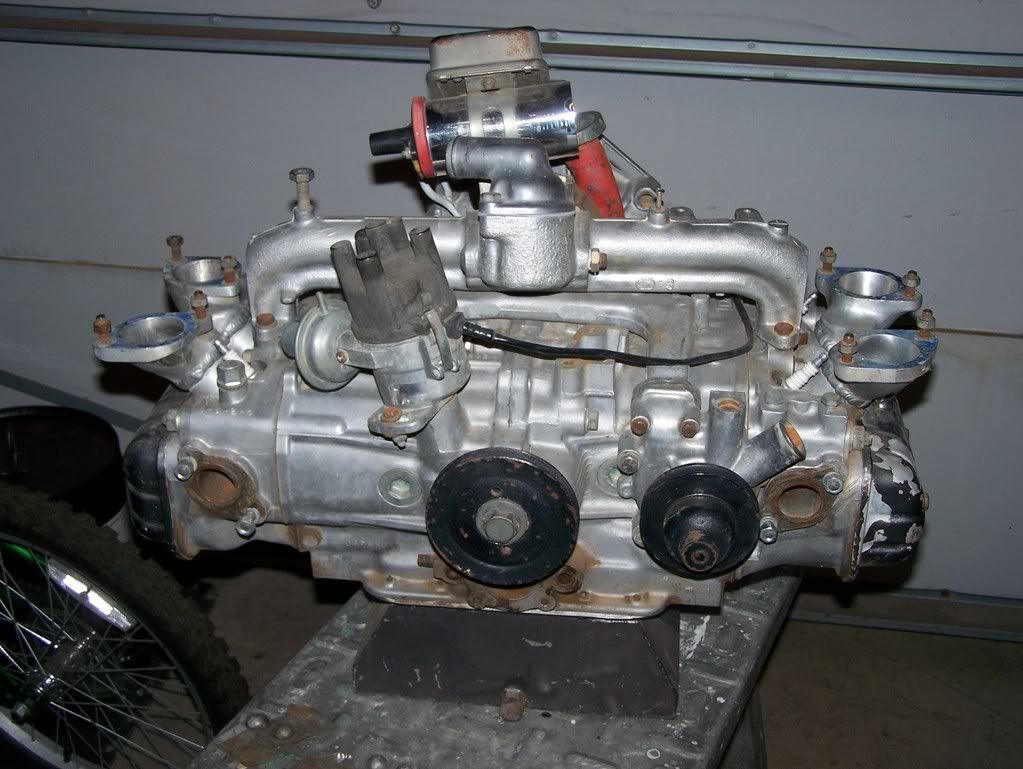 Top-down view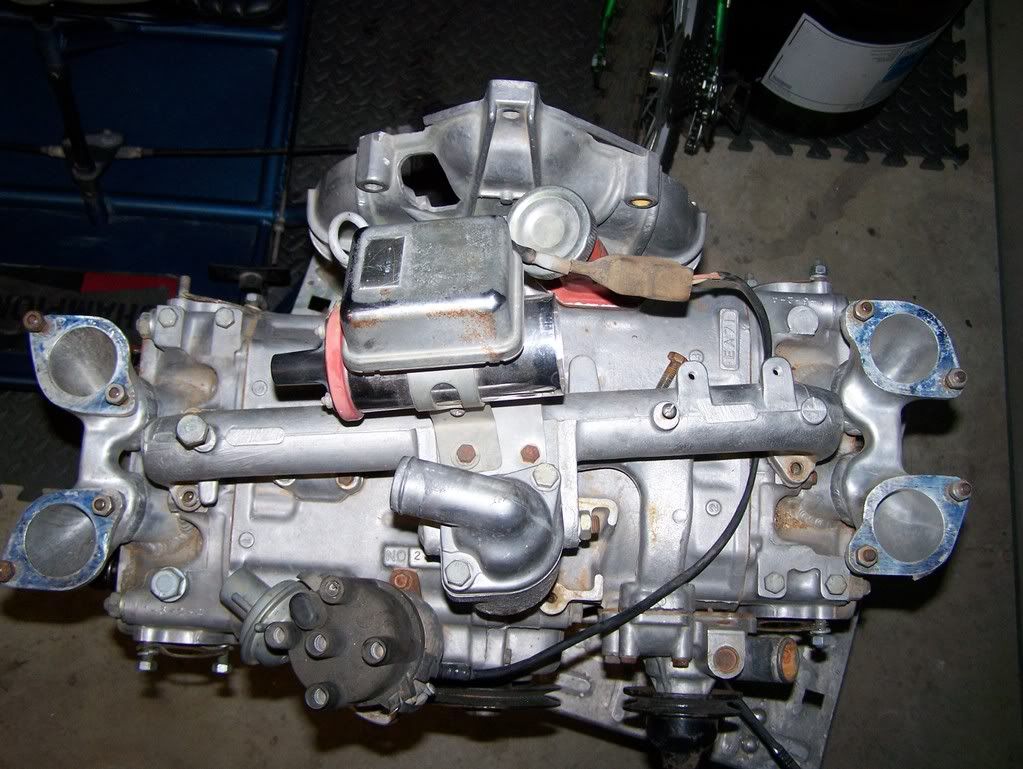 Rocker arm - Modified?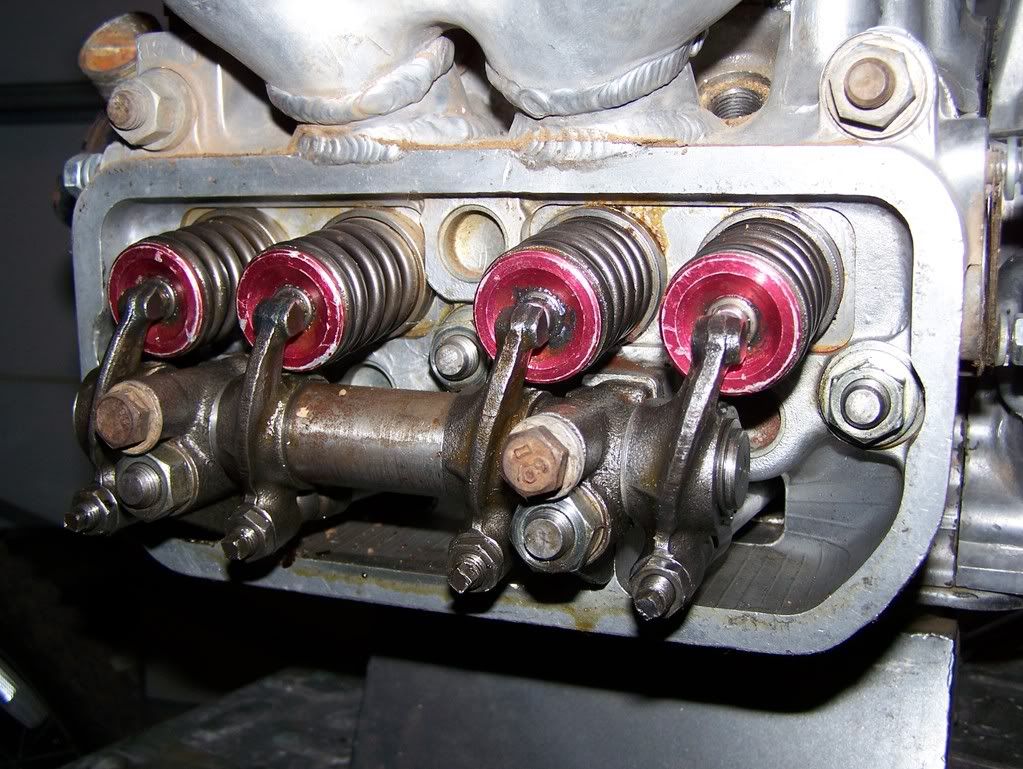 Intake manifold close-up
Valve spring close up
Engine front
First head - Notice water line
Second head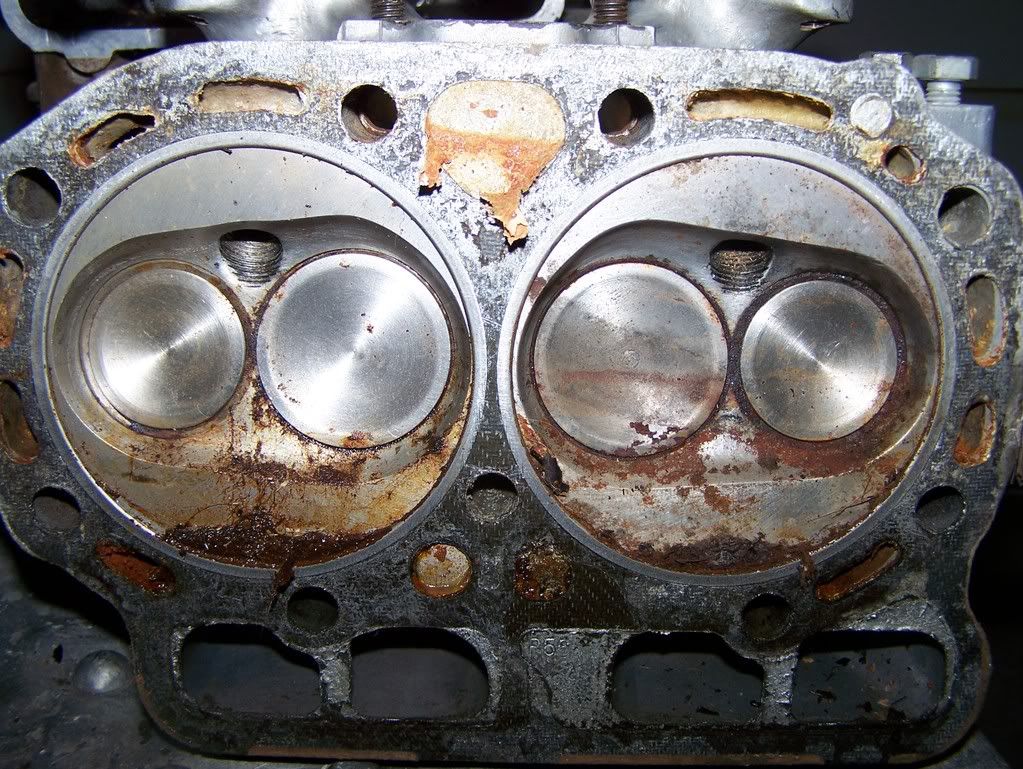 First bank of pistons - Are these custom?
Second piston bank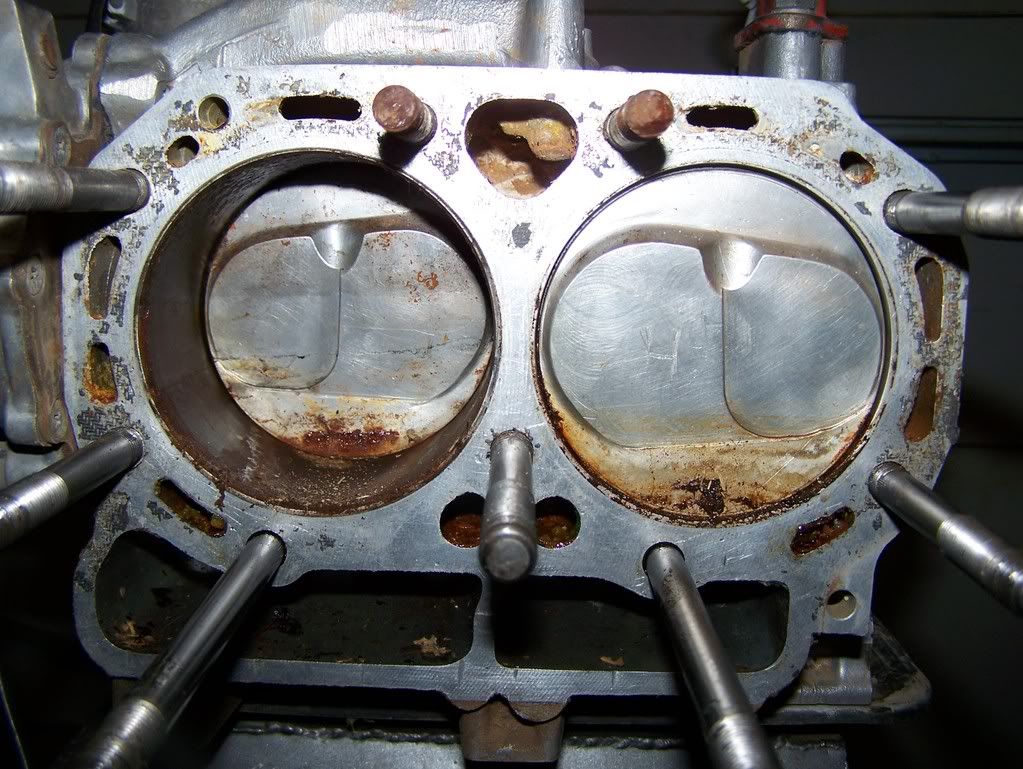 Serial No.
What it looks like now
I guess that's it. I'm very excited to hear your comments. Also guess I want to mention the distibutor looks great. Shaft had no wobble, which to me indicates not a while lot of running time. If you guys need more picture to figure anything out, just let me know. I plan on opening the case soon.
Thanks in advance!
Crabman.